New Black Renaissance will be performing "Mack Avenue Skull Game" by Big Chief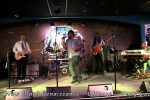 TONY CAZEAU'S NEW BLACK RENAISSANCE
The New Black Renaissance Band: Tony Cazeau, Dre Hen, Sharay Reed, Isaiah Sharkey, Quin Anderson, Leon Q., D'Erania and DJ Wyld Chyld.
Chicago's hottest vocalists and musicians always make special guest appearances.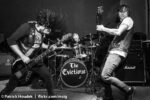 THE EVICTIONS
A new Chicago rock band with members of Black Actress, the Last Vegas, and the Lucks.
Equal parts garage, trash, and punk rock, the Evictions are steeped in hooky choruses and high energy that evoke the Stooges, the Hives, Mudhoney, and Bad Wizard.