Given the rise of the Delta variant, Mustard Plug and friends are requiring Proof of Vaccination or a Negative COVID-19 test for concert entry. 
Anyone entering the concert will be required to show proof of full vaccination or a negative COVID-19 test result for entry. Final dose of vaccination must be received no less than 14 days prior to the event. The COVID-19 test must be administered within 72 hours of the event. We will accept a hard copy of your vaccination card or negative test result, a printed photocopy or a digital image on your phone, and must match your Government-issued ID.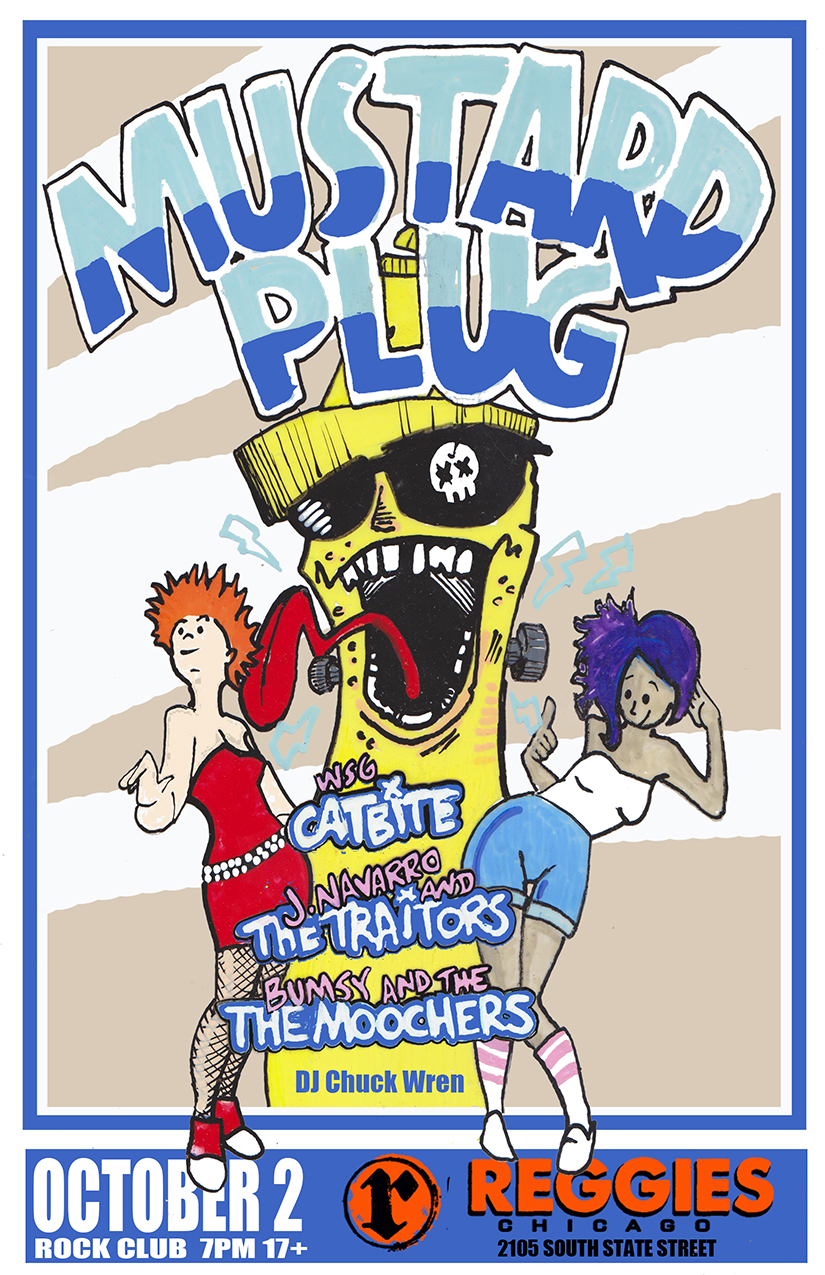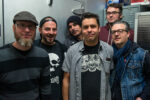 MUSTARD PLUG
Mustard Plug started out in the punk clubs, basements and dive bars of the Midwest, playing punk-influenced ska music before most people in the U.S. had ever heard of ska. They clung to a DIY work ethic that had been ingrained in them growing up in the 1980′s hardcore punk scene and applied it to everything they would ever do together as a band. Mustard Plug released their first cassette tape themselves (1992′s Skapocalypse Now!), and played constantly to earn enough money to record their first album – 1994′s Big Daddy Mulititude. Their debut full length was released on legendary NYC label Moon Records (home of Toasters, Hepcat, Dance Hall Crashers, and pretty much every other 90′s ska band of note). With their new found national distribution and exposure, the band climbed into their van and performed their music to new fans across North America. Twenty-one years, 1500 shows and 200,000 album sales later, it cannot be denied that the band has surpassed all expectations and permanently staked their claim in contemporary music.
For their new album, "Can't Contain It", Mustard Plug have returned to the DIY blueprint that the band was built upon, while at the same time embracing all the school of hard knocks craftsmanship and wisdom that the band has earned along the way. The band spent the last several years writing new material that was informed by 22 years of songwriting experience while retaining the youthful energy that has endeared them to their fans. They tracked the record at bassist Rick Johnson's Cold War Studios, giving them the flexibility to experiment and add new layers and dimensions that were not possible given the time constraints on their previous recordings. Many of their musician friends(Dan Potthast, Sean Bonnett, Mark Petz, Corey Ruffin) were tapped to contribute, creating a denser, more intricate sound.
Once the recording process for Can't Contain It was complete, the band turned to their fans to help finance the mixing and production of their record. Their Kickstarter campaign surpassed all their expectations, doubling their initial goal and re-confirming the support and love of their audience. The tracks were then sent to be mixed at Bill Stevenson's Blasting Room Studios where Mustard Plug had recorded 3 of their previous albums (including 1997's breakthrough "Evildoers Beware" and 2007's "In Black and White"). The result is possibly their most diverse and best record to date.
After tapping their friends and fans to help out with the recording, the band turned to more of their posse to collaborate on the artwork. Underground icon Jeff Rosenstock designed the album packaging, while noted artists Craig Horkey and Larry Kole created alternative limited edition album covers and posters. The final piece came together when at the last minute, No Idea record founder, Var Thelin heard the record and offered to partner with the band on its release. Mustard Plug is excited to be given the opportunity to collaborate with a label known for its' strong punk rock ethics and underground credibility.
Ultimately, this release is about the community Mustard Plug has built during its' 22 year existence. Coming full circle back to the DIY scene and the community that the were born out of has helped them to put out their best record to date.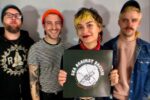 CATBITE
Catbite, formed in the summer of 2018, are 4 friends from Philadelphia who love ska, powerpop, soul, punk rock, cute animals, and everything in between.
J. NAVARRO & THE TRAITORS
J. Navarro & the Traitors began as a conversation between Jay Navarro (The Suicide Machines, Break Anchor, Hellmouth) and Eric Abbey (1592) about music that they had always played and never played together. From sharing the stage together in the early 1990s and 2000s they wanted to write and play music that they loved. So they took the idea and started writing, focusing on the reggae and Two-Tone sound that had been missing from the Detroit scene. With four songs written they needed a band. Together they ran down the list of musicians they knew and found the best ones for the job. Ken Haas (Polka Floyd, Reverend Guitars), joined on lead guitar, Scott Vesey (Trace the Veins) joined up on bass, and Jason Millbauer (Bad Assets) joined in on drums. Together they created the type of music that Navarro and Abbey heard in their heads and the band was born. A collection of songs that showcases the feeling of Detroit and the struggles going on throughout the world are showcased on their debut release. Come out to a show and dance all night. Cheers!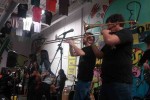 BUMSY & THE MOOCHERS
Behold, a splendid, spectacular six piece band from Chicago, IL. Our sound has been described as a fusion of 90s pop punk and ska. With melodic vocals, killer h
orn lines, and overall shredding, our songs are sure to get stuck in your head. A wise man once told us we found a way to put fun in a bottle and spray it all in your face while you are dancing.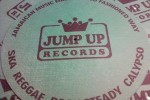 DJ CHUCK WREN
(Jump Up Records)
DJ Chuck Wren has hosted the ska radio show "Everything Off-Beat" across the Chicago dial since 1989, currently airing Sundays at 9 PM on WLUW-FM 88.7. Since 1993, his label JUMP UP RECORDS ( www.jumpuprecords.com ) has released over 100 albums including ones by local faves Deal's Gone Bad, The Drastics, and Green Room Rockers. His monthly night at Delialh's is Chicago's longest running ska/reggae night at 18 years, and when he spins you see piles of piles of original Jamaican 45s sprawled all over the place.