Bus info:
Reilly's Daughter
4010 W 111th St, Oak Lawn, IL 60453
pick up before the show 7pm.
Return after the show.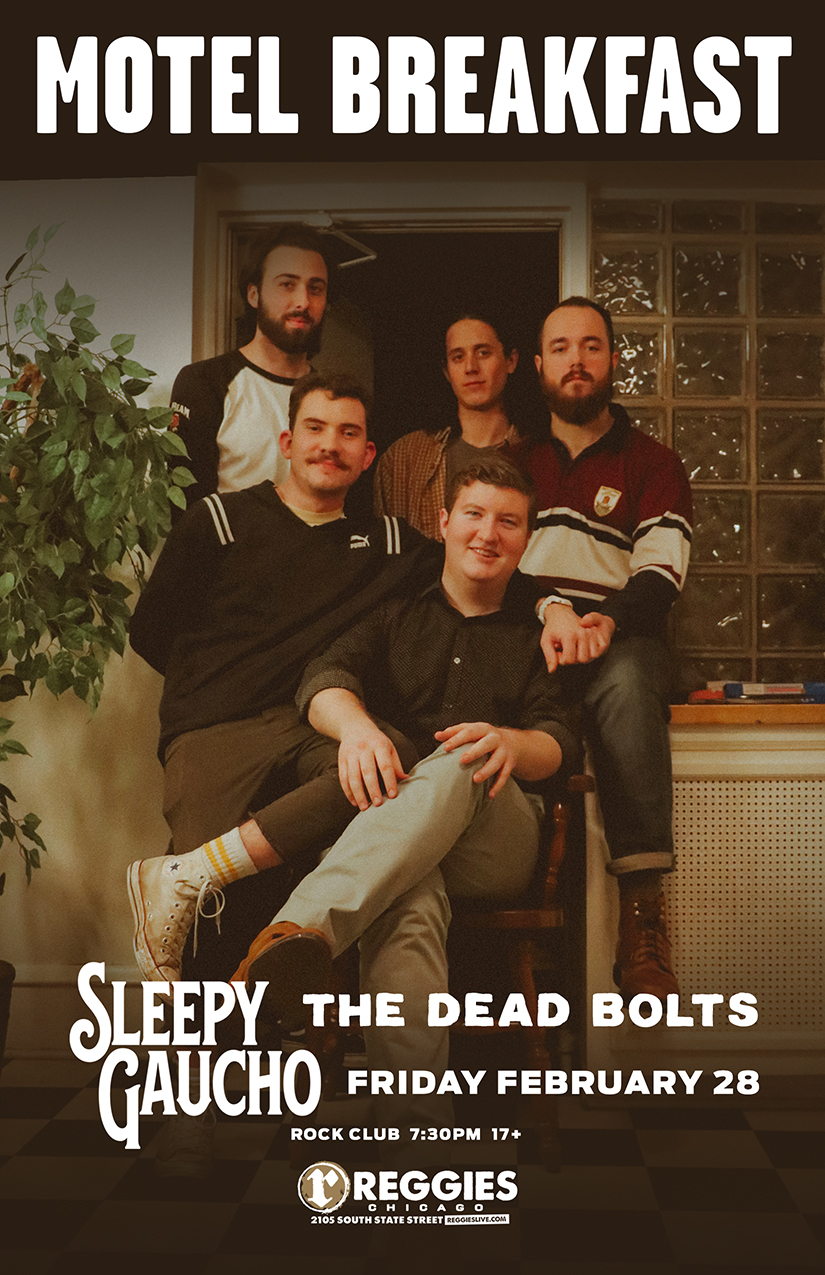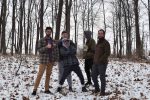 MOTEL BREAKFAST
Motel Breakfast came to form playing dive bars and basements in the winter of 2016. With members split between Chicago, Milwaukee, and Madison, they've built their name as members of all three Midwest scenes. After two years of live shows in the Midwest, the band hit the studio in the summer of 2019 to record to tape at Treehouse Records in Chicago. Produced by Andy Goitia (Sleepy Gaucho), the self-titled debut album captures the high energy and chemistry of the band's live show. The album is set to be released everywhere on February 7, 2020.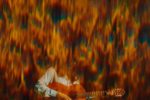 SLEEPY GAUCHO
Sleepy Gaucho's discerning brand of Panamerican influenced folk music floats somewhat aimlessly in a realm of it's own. Born in Wisconsin while also growing up some time in Argentina, the young multi-instrumentalist's music can at times be melancholic, at others ethereal, but always agreeable. The seven track debut record "Another Time", while initially recorded in Madison, WI, was eventually finished after the songwriter happened to find himself drifting around an East London neighborhood for a few months. Spring of 2019 brought the release of "Another Time" on vinyl via Hear Here Records, with the songs being brought to life by trusted musicians in the Midwest scene. Since returning to his hometown of Milwaukee, he began the creative process for his next project. Straying away from his usual approach, he recruited the likes of veterans such as Patrick Sansone of Wilco and fellow talent ranging from local friends and Nashville session musicians for his upcoming sophomore album, "Morning Light".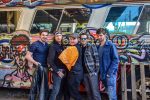 THE DEAD BOLTS
Growing up as musicians in their neighborhoods on the South Side of Chicago, Eddie Hennessy (Vocals/Guitar), John Rolence (Vocals/Guitar), Matt Paske (Lead Guitar), James Ryan (Drums), and Tyler Hancock (Bass Guitar) eventually found each other to form The Dead Bolts in the summer of 2018. The band started out playing shows in crowded neighborhood bars, garages, houses, blocked off streets, and basically anywhere they could draw a crowd. With influences from Chicago's prominent Blues, Rock, and Alternative music scene, as well as every other genre they happen to listen to, the band never put a label on their sound. All still enrolled in college or working, the band pieced together their first EP "Part Time" during the same summer, which they released in September of 2018.
The band hit the road come fall 2018 and debuted for the first of its many shows outside of their usual spots on the South Side, playing the college bar scenes of Marquette University in Milwaukee, Wisconsin and University of Illinois in Champaign, Illinois. Gaining the approval from packed and rowdy crowds, they're booking shows all over while piecing together their first full album. As good as they sound on record, they're better live and they like it that way. Give'm a follow on the social medias.