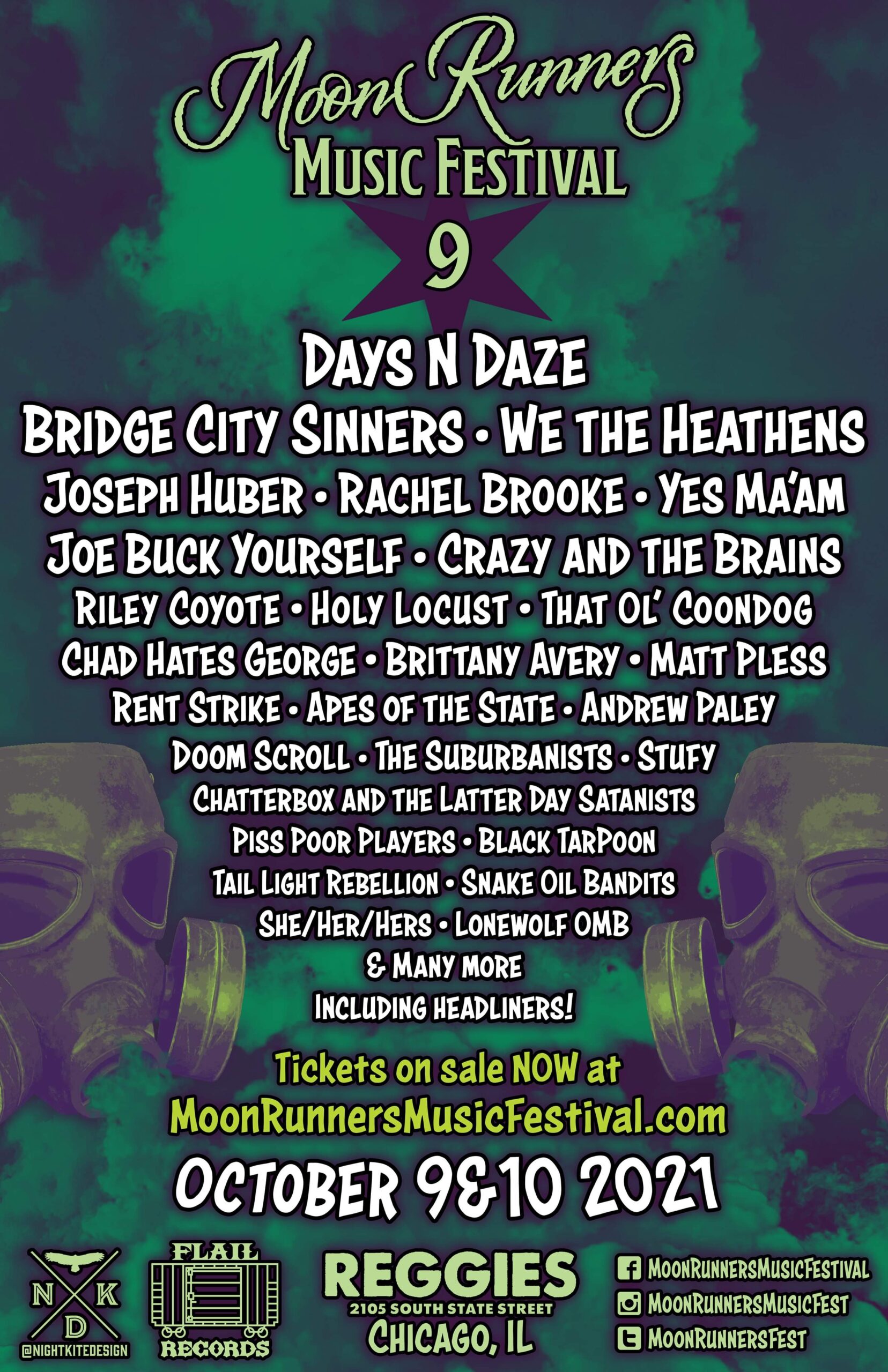 Moonrunners Music Festival 8
MoonRunners Music Festival has been RESCHEDULED to October 9+10, 2021.  All previously purchased tickets will be honored at the door. If you can no longer attend due to the date change, refunds are available upon request at original point of purchase.
Current list of bands playing. Dates are TBD. Look for more info soon.
Days N' Daze, Bridge City Sinners , We The Heathens , Joseph Huber, Rachel Brooke, Last False Hope, Yes Ma'am, Joe Buck Yourself, Crazy and the Brains, Riley Coyote, Holy Locust, Window Smashing Job Creators, That Ol' Coondog, Joey Henry's Dirty, Sunshine Club, Chad Hates George, Brittany Avery, Matt Pless, Rent Strike, Still Alive, Volk, Apes of the State, Brook Blanche, Andrew Paley, Doom Scroll, The Suburbanists, Old Wolves, Stufy, Chatterbox and the Latter Day Satanists, Piss Poor Players, Black TarPoon, Tall Doug, Mr. Meaner, Snake Oil Bandits, She/Her/Hers, Lonewolf OMB, Straight Line Arrival, Austin Possum, 40rty and Jesse's One Man Band, Cameron Foreman, Johnny Lawhorn and the Pentagram Stringband, Tail Light Rebellion