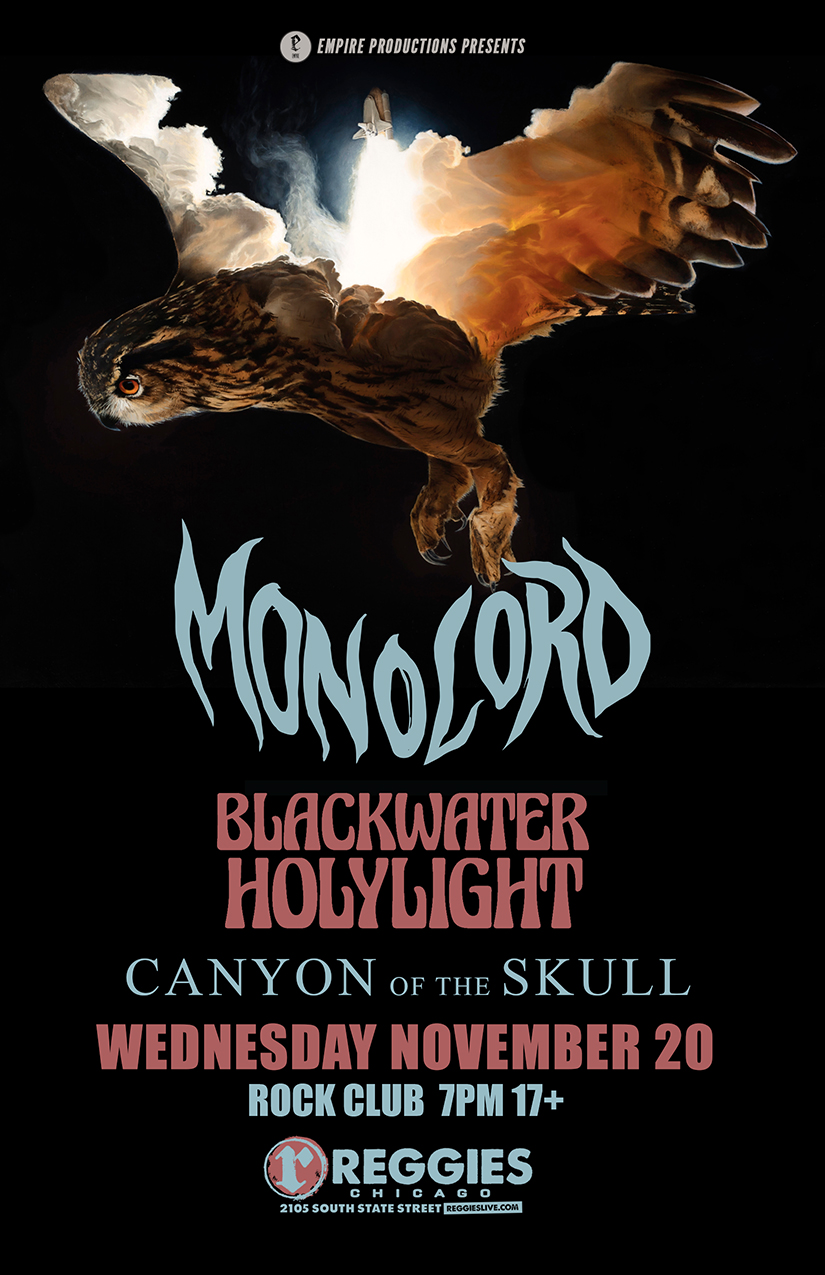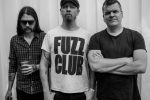 MONOLORD
In 2013, Monolord first emerged from Gothenburg, Sweden behind an impenetrable wall of distortion and spell-binding vocals. The outside world took notice in a big way as the trio of Thomas V Jäger [vocals, guitars], Esben Willems [drums], and Mika Häkki [bass] garnered a flurry critical acclaim for their RidingEasy Records debut, Empress Rising, a year later. Decibel Magazine decreed them, "your new favorite band," New Noise Magazine called the album, "fantastic," and This Is Not A Scene announced, "the power they capture speaks for itself," as they became mainstays on the top of Bandcamp's Doom chart. "From day one, it's always been our aim to build a massive wall of rumbling sound," declares Thomas. "That's our common goal. We're the exact opposite of a band consisting of members with identical record collections. We come from three fairly different places, but we're all drawn to dark, heavy, and gritty music. What we do in Monolord is the result of that creative conflict between us – that's conflict in the word's positive sense." Within that push-and-pull of aesthetic, the three-piece found the framework for their sophomore set Vænir. Shortly after the release of Empress Rising, the group returned to their tiny rehearsal space to cut and personally produce the album's six tracks with Esben mixing and mastering. Opener Cursing the One trudges from a calculated, staggered groove into a guttural drowning choir of hauntingly hypnotic vocals. We Will Burn tempers the slow burn with incendiary melody, while the ten-minute-plus Died A Million Times swings the pendulumbetween that growl of distortion and a clean guitar. The penultimate reprieve on The Cosmic Silence gives way to an expansive finale dirge with the title track. Since the release of Vænir, Monolord has been busy. Touring the US twice (once supporting Windhand with Danava and once headlining) twice in Europe (headlining), Australia/New Zeeland (co-headlining with Ufomammut), not to mention festivals acrossEurope; Hellfest, Freak Valley, Desertfest Belgien/London/Berlin, Blowup/Finland to mention a few.Also, in 2016 the two track EP Lord Of Suffering / Die In Haze was released. "Monolord's Lord Of Suffering / Die In Haze EP is about 12 minutes of gigantic, low-tuned riffs that may or may not shake your house right off its foundation" is the praise given by Metal Injection.Throughout all releases, singer and guitarist Thomas lyrically explores the dark core of humanity. "Misanthropy is an ever-present theme in everything we do" Thomas goes on."The disgust for what humans do to each other and to the planet is constant. Religion, greed, and power madness run through humanity like incurable diseases, which is, consequentially, a constant stream of inspiration for us."Ultimately, Monolord offers shelter from some of that darkness. "I hope we can be an outlet to the massive and destructive stupidity surrounding us all," Thomas concludes. "This band is our safety valve. We hope the same goes for our fans."
BLACKWATER HOLYLIGHT
Portland HeavyPsych, RidingEasy Records.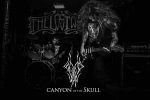 CANYON OF THE SKULL
The brainchild of Erik Ogershok, COTS was initially manifested in the winter of 2006. Several local appearances and line up fluctuations later, life happened, and the project laid dormant. 2014 saw the return of Ogershok as he recruited new musical personnel in the form of drummer Adrian Voorhies & bassist Alex Davis, both of the Austin based Black Metal outfit Humut Tabal and once more brought the doom trio to life to melt the faces of all who sought shade in the Canyon walls.
After numerous regional gigs both opening for touring colleagues & spearheading an array of craft beer events & festival slots (including two SXSW appearances), the band closed the year with a blistering performance at the End of the World Fest in Houston along side Austin brethren The Sword and Eagle Claw. 2015 saw the creation of the bands first recording, a two track monolith of doom metal spanning 38 minutes, recorded at Wooden Horse Studios in Dallas & mastered by none other thanProscriptor McGovern of the mighty Texas mythological metal gods Absu. Now, as the band prepares to hit the road in October for their first regional tour of the country, only one message can truly be counted on: Abandon All Hope!