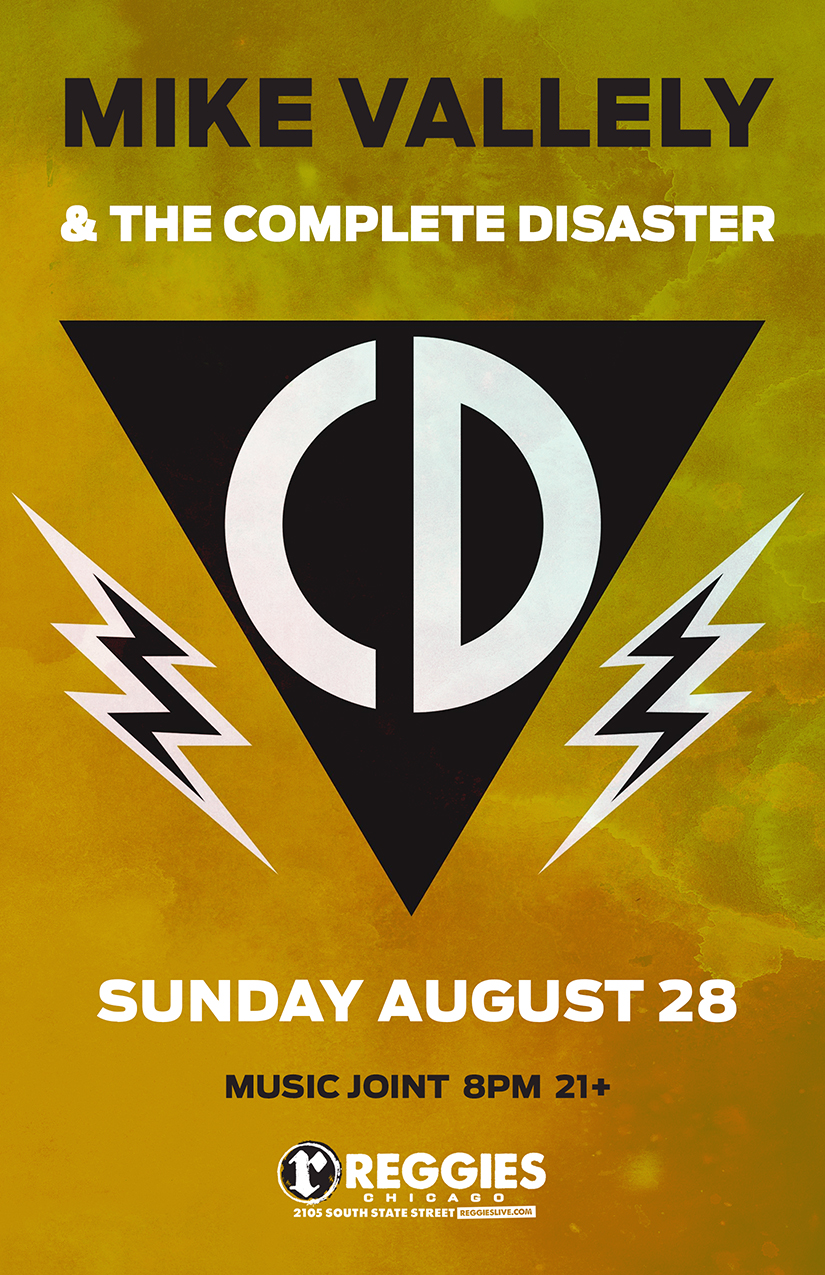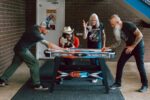 MIKE VALLELY AND THE COMPLETE DISASTER
Hailing from Des Moines, Iowa, Mike Vallely And The Complete Disaster not only encapsulate the punk sounds that skateboard legend and vocalist Mike Vallely is known for: Mike V And The Rats, Revolution Mother, Good For You, Black Flag, but they also play their own original brand of Barn Burning, Greasy Rock n Roll that spans the genres from jam band to hard rock, to metal.
The rhythm section is anchored by Irish twins Wade and Paul Thompson (Tyler Thompson Band) while guitarist Eli Clark exorcises his over-driven blues possession.
Bringing music to the people and partying like it's 1977, Mike Vallely And The Complete Disaster are a bar band, arena rockers, and street buskers all rolled up into one tight and powerful bolt of lightning.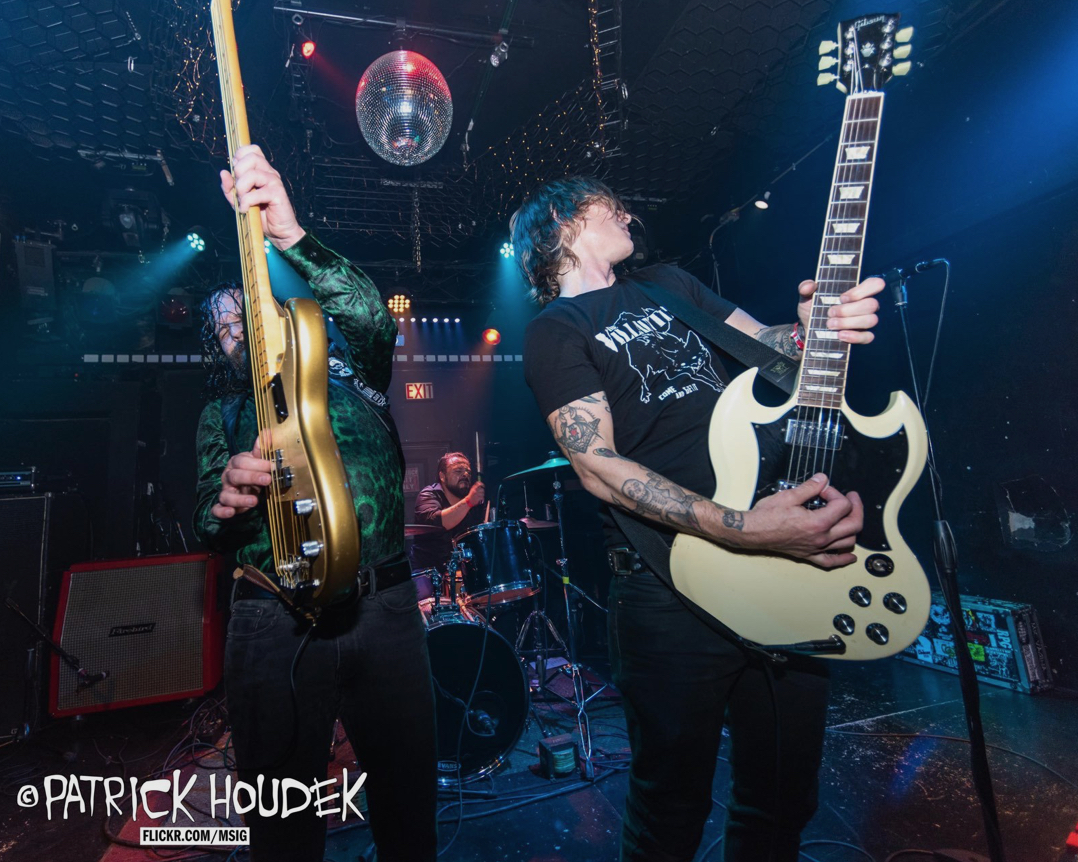 THE EVICTIONS
Chicago 3 piece playing high energy fuzzed out rock with inspirational nods to genre legends of punk, garage, and 70's stoner guitar riff apocalypse. There's catchy hooks, sweat, and a fast action feast for all your attention deficit eyes & ears.
Double album being released in early 2023, featuring the debut recording from Electrical Audio in 2018, and a live side spanning the 6 year history of the band. More info @ Another Riff Raff Label
Chris Polish – Bass
Johnny Wator – Guitar/ Vocals
Richo Marquina – Drums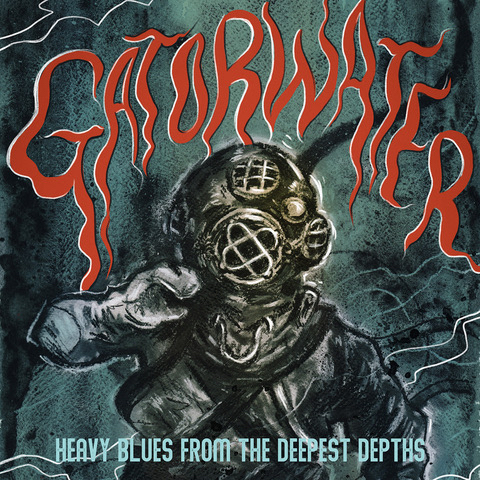 GATORWATER
Gatorwater are a 4-piece American blues rock boogie band from Chicago, IL. The band formed in 2022 from a collection of bluesin' & groovin cats who met in the socialverse and who all just couldn't get enough Muddy Waters, ZZ Top, Tom Waits. Their unique brand of entertainment fuses blues rock and boogie with pyrotechnics and ripped up jeans that will make you want to throw your beer bottle at chickenwire.