The concert featuring Mars Red Sky is CANCELED. All previously purchased tickets will be refunded at original point of purchase.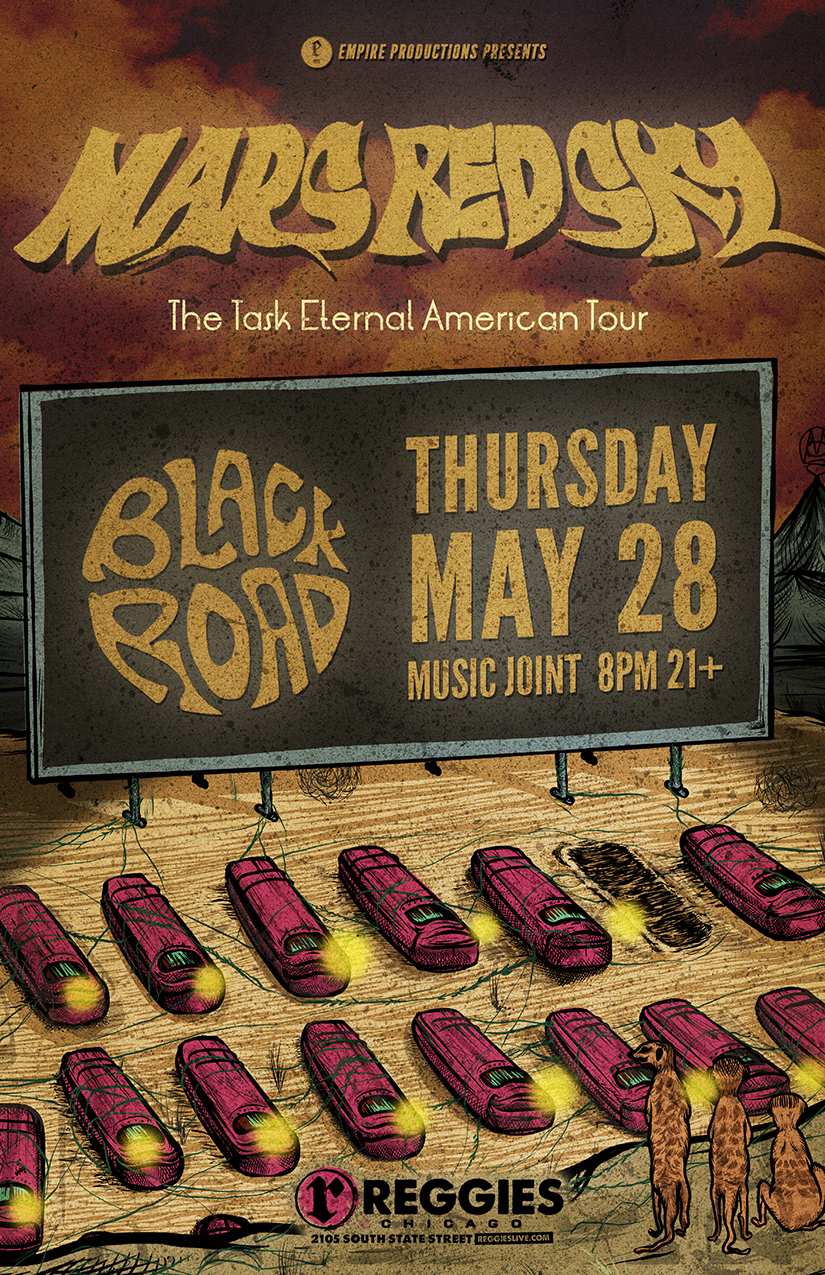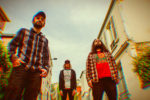 MARS RED SKY
MARS RED SKY – Bio. ENG / 2016
"When that hella chugga bass driven ear pumping metal comes along twenty five seconds into it you know you're in for something special."  – 
NEW NOIZE magazine 2015 
Driven by the huge success of their eponymous debut record, which was recorded in Spain's mystic Bardenas desert and released in 2011
the Bordelais were quickly invited to play on the largest European stages with Kyuss Lives!, Dinosaur Jr, Sleep, and renowned festivals such as Eurockéennes de Belfort (Fr) Hellfest (Fr), Roadburn (NL), London and Berlin Desertfests, Sziget Festival (Hun), SXSW (USA) and many more , leading them to play 300 shows in the next 5 years, opening for various acts such as SLEEP, French major band DETROIT, DINOSAUR JR or KILLING JOKE.
Bordeaux – France 's MARS RED SKY 's  second album 'Stranded in Arcadia' described a journey in a sapphire vessel to an imaginary place called 'Arcadia'. Masters in cultivating  fuzzy, distorted massive sounding heaviness contrasted with ethereal high range melodic vocals, MARS RED SKY have become much of an intriguing curiosity over the recent years  as Classic Rock (UK) illustrated as "Between doom rock and sky – scraping 70s psyche pop,  with utter abandon (….) A record that will put hair on your feet !" . 
Worldwide press has been roaring usually pointing out  the band's "Charisma and consistency in quality song writing and execution" as in THE SLEEPING SHAMAN webzine described. Also as THE OBELISK passionately wrote "One of the best and most distinct acts in or out of heavy psychedelia " or as ABOUT.COM confirmed : "A fantastic voyage!". 
MARS RED SKY's brand new album 'Apex III – Praise for the Burning Soul' pushes boundaries further into a colossal heavy sound – Produced by Gabriel Zander (from Brasil who also engineered 'Stranded in Arcadia') and Jacob Dennis in Studio Cryogene in Bègles in France –   The band has forged grandiose and hypnotizing thickly produced songs rooted through a wider range of musical influences stretching from Robert Wyatt, The Beatles, Nick Drake, Neil young to bands like Electric Wizard, Acid King and obviously Black Sabbath.  
The album lyrical content deals with various themes : opener 'the Whinery' depicts the cynism of the manipulating Kings and Queens in this absurd and chaotic world . Title track 'Apex III' tells about the band leaving the planet to other galaxies on board of their sapphire vessel, leaving the world in dismay while fighting against their own inner demons. Heavily permeated by a thriller written by Jon Conelly : 'The Burning Soul' during the recording sessions , or  Claire North 'The first fifteen lives of Harry August' :  each time Harry August dies, he is reborn in exactly the same time and exactly the same place, a child with all the knowledge of a life he has lived a dozen times before.
MARS RED SKY is a fully accomplished artist who welcomes every listener to their unique world.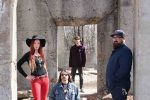 BLACK ROAD
Black Road is a sultry, 4-piece Stoner Doom band from Chicago, IL. Lead by vocalist Suzi, guitarist Tim, Casey on bass, and Rob on drums. Together they are defining Stoner Doom for Chicago and showing a more soulful side of metal and hard rock – while still keeping you moving and banging your head. Look for their first EP via DHU Records on vinyl in 2017.