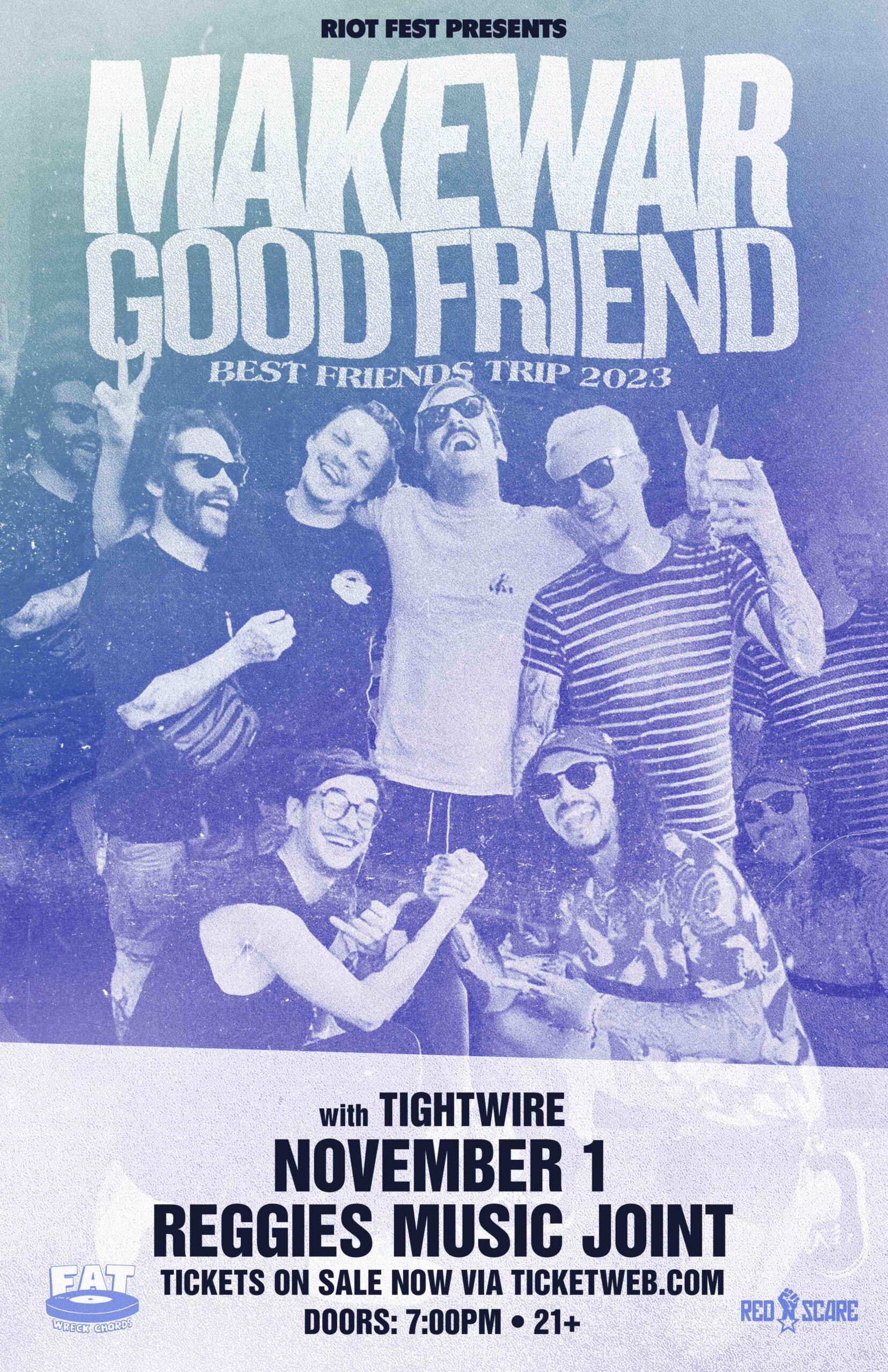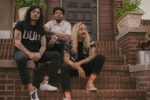 MAKEWAR
MakeWar is about a fight.
It's a fight against ignorance and hate.
A fight to do what you want instead of what you're supposed to.
A fight to stay up when everything is pulling you down.
It's fighting for the dreamers and drinking to the screamers.
Fighting off what's holding you back.
That's why MakeWar sounds like letting go.
So let's fucking go!
MakeWar is Jose, Edwin, and Daniel.
Welcome to our fight.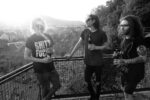 GOOD FRIEND
Punk Rock Salted By the Irish Sea.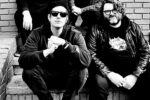 TIGHTWIRE
Tightwire formerly named "Drones" started as an acoustic project in 2015 by Paul Kettler. Through playing basement shows and opening for bands at The Triple Rock Social Club and Hexagon Kettler had met Parker Thompson and Tane Graves who joined in late 2016 to complete the three piece idea Kettler had intended all along. From 2016 – early 2018 the three had released two EPs on Bloated Kat Records under the name Drones.
In August of 2018 Toby Jeg (Red Scare Industries) had caught wind of the bands latest demos and offered to put out their first full length later that year. Due to a UK band already having the name "Drones" the band was asked by the label to think of a new name for the band which they did not do. Days before announcing the release of their record and the joining of Red Scare the band decided to start thinking of names most of which were rightfully rejected. Finally deciding on Tightwire after a day of listening to Tiltwheel. In an interview they express their dislike for the name stating "we just needed something that wasn't already taken. Tightwire is a fine name, I guess. Whatever. If bands like Kiss and pull off a shitty band name, we can too."
In late 2020, Kettler, decided to leave the band to pursue his masters degree, leaving Thompson and Graves to put off finding a new guitar player for at least a year. Procrastination seems to be a Tightwire tradition.
Finally in July of 2021 the band booked and announced shows with a new line-up. Graves taking over lead vocals and bass, Mullaney and Stolp on guitars, and Thompson still on drums.
In a podcast (They Come To America) Graves announces the band would be releasing their second full length album in early 2023 through Redscare featuring himself and Stolp on lead vocals.