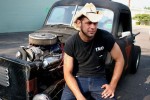 LUCKY TUBB & THE MODERN DAY TROUBADOURS
LUCKY TUBB AND THE MODERN DAY TROUBADOURS "If Ernest Tubb is the King of Honky Tonk music, then Lucky Tubb is surely the Prince" Choosing to carry out the legacy of his great-uncle, Lucky's style is reminiscent to the raw and original country style of the earliest Nashville artists. Before music row forgot their heritage. Lucky Tubbs album "Generations" was recorded in January of 2003, after a devastating Christmas Eve house fire burned away all of his belongings. Through generous donations, he was able to re-establish equipment and love from the music community. He carried on. Never breaking stride and never retreating, Lucky has moved up the ranks of the Texas music scene. Starting out playing coffee shops for tips with only a snare drummer, to opening for country music cornerstones such as ET's old pal Ray Price and country superstar Dwight Yoakum. Lucky wears his life experiences like a well-tailored suit with the sleeves ripped off. In the early days, despite poor management, heavy drinking, and quick temper (alongside many acclaimed honky-tonkers and country legends), he has grown to realize the responsibilities bestowed to him through heritage. Bottom line, Lucky Tubb is the real deal. People will always like good honky-tonk music, and will for generations to come.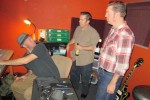 GIN PALACE JESTERS
"Chicago's original honky-tonk fools," the Gin Palace Jesters are purveyors of the finest in hard hitting hillbilly Honky-tonk, Country Boogie and Western Swing . Infused with a deep and sincere fondness for all traditional American musical styles, the sound of the Gin Palace Jesters could best be described as being akin to the sounds of Country Music's "Golden" age. Although a portion of their live performances come from their vast catalog of the Hillbilly & Country Hit Parade, these boys are not mere followers or imitators. They also posses the talent of 3 songwriters performing original novelty numbers, heartfelt love songs, honky-tonk weepers, drinking songs and dark ballads. Delivering 3 and 4 part country harmony, the Gin Palace Jesters prove that authentic country and cowboy music can still hold validity in both traditional songs as well as brand new originals. The Gin Palace Jesters are a true authentic American band often seen holding court where the thrones are bar stools, the lights are made of neon, the holy spirits are served on the rocks, and Hank Williams is King.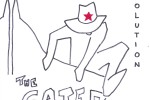 THE GATED COMMUNITY
The Gated Community is dedicated to pursuing the ideals of the American dream, as expressed and embodied in the form of country music. Liberation for the people, and their pets.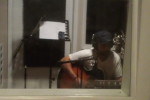 ALEX ROBERT FELTEN AND THE RECESSION BAND
Alex Robert Felten was born from the mud and the clay in the not-so-distant future province of Glen Ellyn, Illinois. The singer/songwriter grew out of the indie/ alt-rock outfit known as REPLICA REPUBLIC where he did wield a fire-red telecaster and contributed in the song writing process. As REPLICA REPUBLIC dissolved in 2010 Felten was forced to forge his own path. Today, with guitar in hand a head full of original tunes he is conquering the Mid-West one city at a time. Felten's music is derived from americana, folk, country and blues, writing in the style of Bob Dylan, Neil Young, Tom Waits, Robert Earl Keen, Bruce Springsteen and Ryan Bingham. When absent from the stage Felten enjoys older women, imported cigarettes, aged whiskey and sleepwalking.
Three Day tickets!
Special Rockabilly weekend package! Purchase a ticket good for Saturday July 28, Sunday July 29, and Monday July 30 for only $25! Single day admission available at the door.