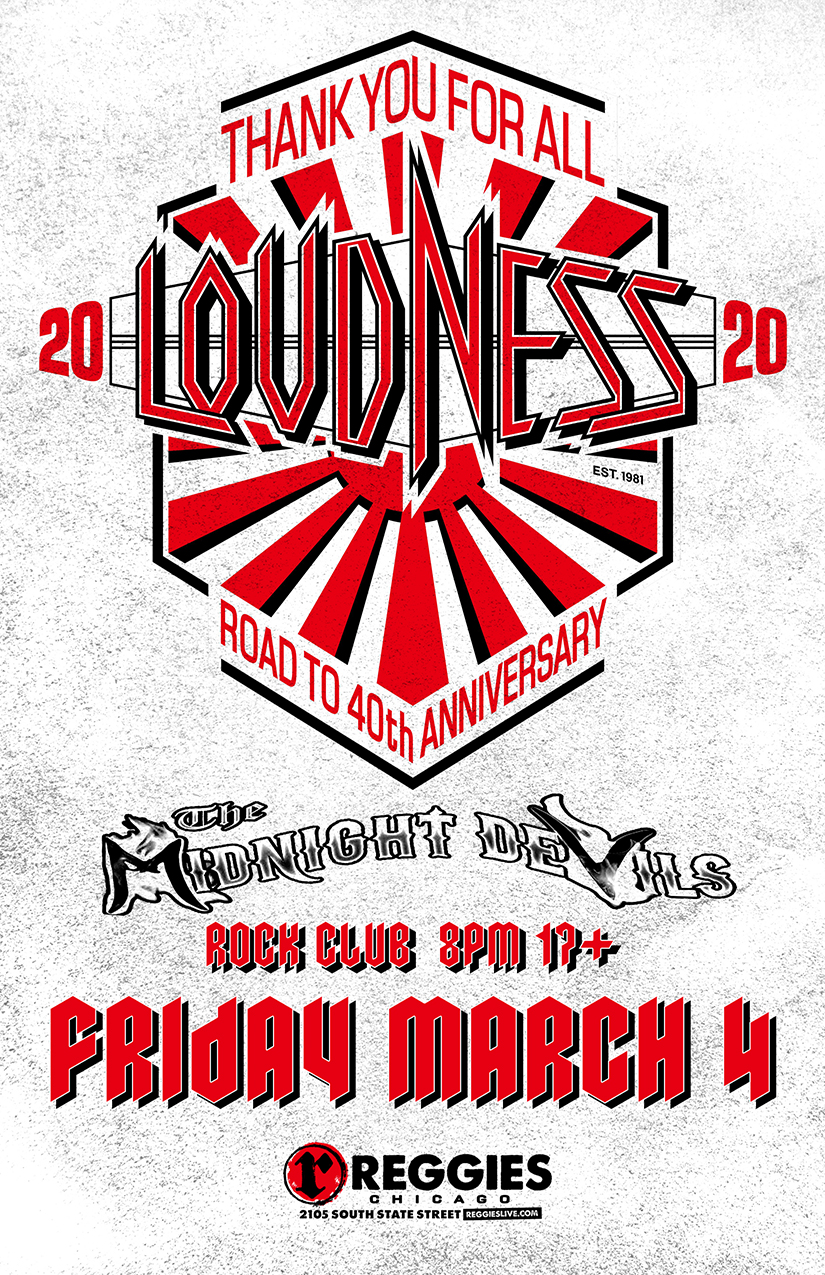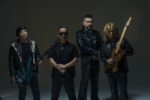 LOUDNESS
Akira Takasaki / Guitar
Minoru Niihara / Vocal
Masayoshi Yamashita / Bass
Masayuki Suzuki / Drums
By the time they were introduced to the West by 1985's Thunder in the East album, Japan's Loudness had arguably already hit their peak. Their previous effort, Disillusion, was the fourth chart-topping release in their homeland, not to mention a critical triumph among members of the European press. But when faced with a contingency plan to conquer America, Loudness were gradually forced to alter their sound by unsuitable producers and clueless record company hacks, never coming close to translating their far-East success into Western stardom.
Guitarist Akira Takasaki and drummer Munetaka Higuchi first played together during the mid-'70s in a mainstream rock band called Lazy. Unhappy with the band's direction, the duo split and decided to follow in the footsteps of Bow Wow (the first ever Japanese heavy metal band), forming Loudness with vocalist Minoru Niihara and bass player Masayoshi Yamashita. Combining a classic metal approach with
Takasaki's Eddie Van Halen-inspired guitar heroics, the band immediately scored local success with their first three albums, which were sung entirely in Japanese. But it wasn't until the release of their first live album, Live-Loud-Alive, and fourth studio effort Disillusion that the group attracted any significant attention outside their homeland, eventually issuing an English version of Disillusion.
Lightning Strikes Atlantic Records soon came calling and the band's international career began in earnest with 1985's Thunder in the East, which sold quite well in the U.S. for its novelty value, giving the band false hopes about their acceptance by Western metal audiences. Subsequent efforts, Lightning Strikes and Hurricane Eyes, were "made to order" records geared for the American market, and saw the band slowly drifting away from their roots towards a more commercial, pop-metal sound. All to no avail, and after recording 1988's independently-released Jealousy, the classic lineup's glory years came to an end with the firing of Niihara and the arrival of American-born singer Mike Vescera for 1989's Soldier of Fortune. 1991's disappointing On the Prowl saw them resort to re-recording watered down versions of some of their Japan-only material and would be the last to feature Vescera, who briefly joined the temperamental Yngwie J. Malmsteen's band.
Ghetto Machine Yamada Masaki, from rival Japanese metal band EZO, was brought in for Loudness' 1992 self-titled effort, 1994's Heavy Metal Hippies, and 1997's Ghetto Machine. The latter saw the departure of the band's long-time rhythm section being replaced by bassist Shibata Naoto and drummer Homma Hirotsugu. This lineup recorded two more albums, 1998's Dragon and 1999's Engine, after which it has been rumored that Takasaki welcomed back the original members for an as yet unconfirmed reunion.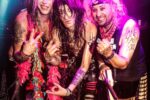 THE MIDNIGHT DEVILS
The Midnight Devils are a national touring high energy glam slam boogie woogie rock n roll band out of Omaha, NE and Chicago, IL. Featuring Sam Spade on bass and vocals, Sniper on guitar, and Jimmy Mess on the drums. Throwing all caution to the wind this power-trio is a bad ass-lipstick smeared party rock n roll band that takes glam to the next level. Having done hundreds of shows from coast to coast in support of their debut album Something Bigger, The Midnight Devils' mix of rock n roll, sexuality, and depravity are the perfect combination. The Midnight Devils have also toured as the direct support act for UK rock legends The Quireboys in early 2020.