The Legions of Metal Festival was born out of the end of the Ragnarokkr Metal Apocalypse Festival. Legions of Metal Festival will continue to bring the best of the classic metal from the 80's that we all love and also bring in the newer bands who will carry the torch into the upcoming years in the metal world. You will be able to see some of the newest bands in the scene throughout the day and end each night watching the bands you grew up listening to. The fest will feature two stages and plenty of vendors.
Two Day Pass: $79 | Two Day VIP Pass: $120
Friday Single Day Ticket: $40 | Friday VIP Ticket: $60 | After 9pm $20
Saturday Single Day Ticket: $45 | Saturday VIP Ticket $70 | After 9pm $25
VIP includes vip ticketholder lounge access, meet and greets with Legions bands, and food buffet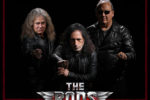 THE RODS
THE RODS are a classic heavy metal trio that rocked their way through the 80's with a powerful, raw energy that led them on tours with some of today's greatest metal bands—Judas Priest, Ozzy, Motorhead, and Metallica, to name just a few.
Listeners will find that THE RODS are still a force to be reckoned with today, as they come screaming full-throttle into the present day with a forceful vintage sound.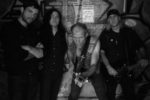 SLOUGH FEG
Slough-Feg's style is an eclectic mix of Celtic Folk and Traditional Metal peppered with buckets of energy and lyrical depth.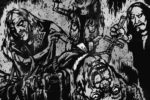 ANTICHRIST
Gabbe – Guitar
Steken – Vocals
Filip – Guitar
Sven – Battery
Gobbe – Bass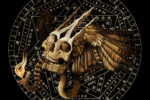 SILVER TALON
With a virtuosic guitar attack, a rumbling rhythm section, and powerful, soaring vocals, Portland, Oregon's Silver Talon is razor sharp and ready to become a major force in heavy metal. In February of 2018, Silver Talon released their first demo track "Devil Machine." The track offered a small sample of Silver Talon's ability to masterfully blend hook, melody, and technical ability into fist clenching, head-bangable heavy metal. Their second demo release, "Warrior's End," showcases more of Silver Talon's dexterity in riffs, bent time signatures, and lush melodies.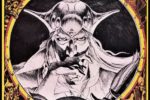 PRELUDE TO RUIN
Prelude to Ruin is the culmination of several years' of laziness and inaction, finally come to fruition after Ruiz became dissatisfied with the current state of affairs. Old-timey and unconcerned with the feelings of others, Prelude to Ruin writes music that it, and only it, likes.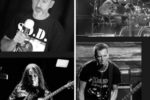 SA VALKYRIE
The heavy metal scene in San Antonio, TX was in full swing. Books have been written about the phenomenon. College courses were created to study it. Amongst the hordes of chaos, were the thrash warlords, Valkyrie. After releasing a cult classic demo, and playing shows throughout the state of Texas for a three year stint, they simply vanished.
Joe Gregory went on to get a finance degree from UTSA, start a family and is the author of six novels.
Scott Stine went on to play with multiple high profile touring acts. He was a Shrapnel Recording Artist whose album "Broke" received worldwide recognition and was featured on Liquid Note Records Compilation CD "The Alchemists" spotlighting 27 of the world's greatest guitarists. He's a clinician and pioneer for Ibanez's 7 string guitars. Also, under the Shrapnel label, he contributed, wrote and performed with Crimeny, Haji's Kitchen, Eniac Requim, and Tommy Lamey. Scott's endorsements include Ibanez, Rocktron, Hughes and Kettner, SIT Strings, and Swiss Picks. For the last twenty years, Scott co-wrote, arranged/produced, and recorded several CD's for his church. He still plays weekly for church services, weddings and various jazz ensembles and tribute bands.
In 2018, a renewed interest for San Antonio heavy metal bands, mainly from the eighties, progressed to a resurgence of local bands getting back together and performing again. Missing the good old days and camaraderie, Joe contacted Scott to see if he had any interest in performing or recording again. Thankfully, Scott said, yes! Needless to say, Valkyrie had unfinished business to tend to and release a proper offering for their fans. With that, the Choosers of the Slain EP was recorded and released in 2019 to the delight and praise of fans and critics alike.
The San Antonio thrash-metal pioneers are back with a blistering and unforgiving effort. If you're a fan of old school thrash metal and today's modern metal, you're going to love this band's unique sound.