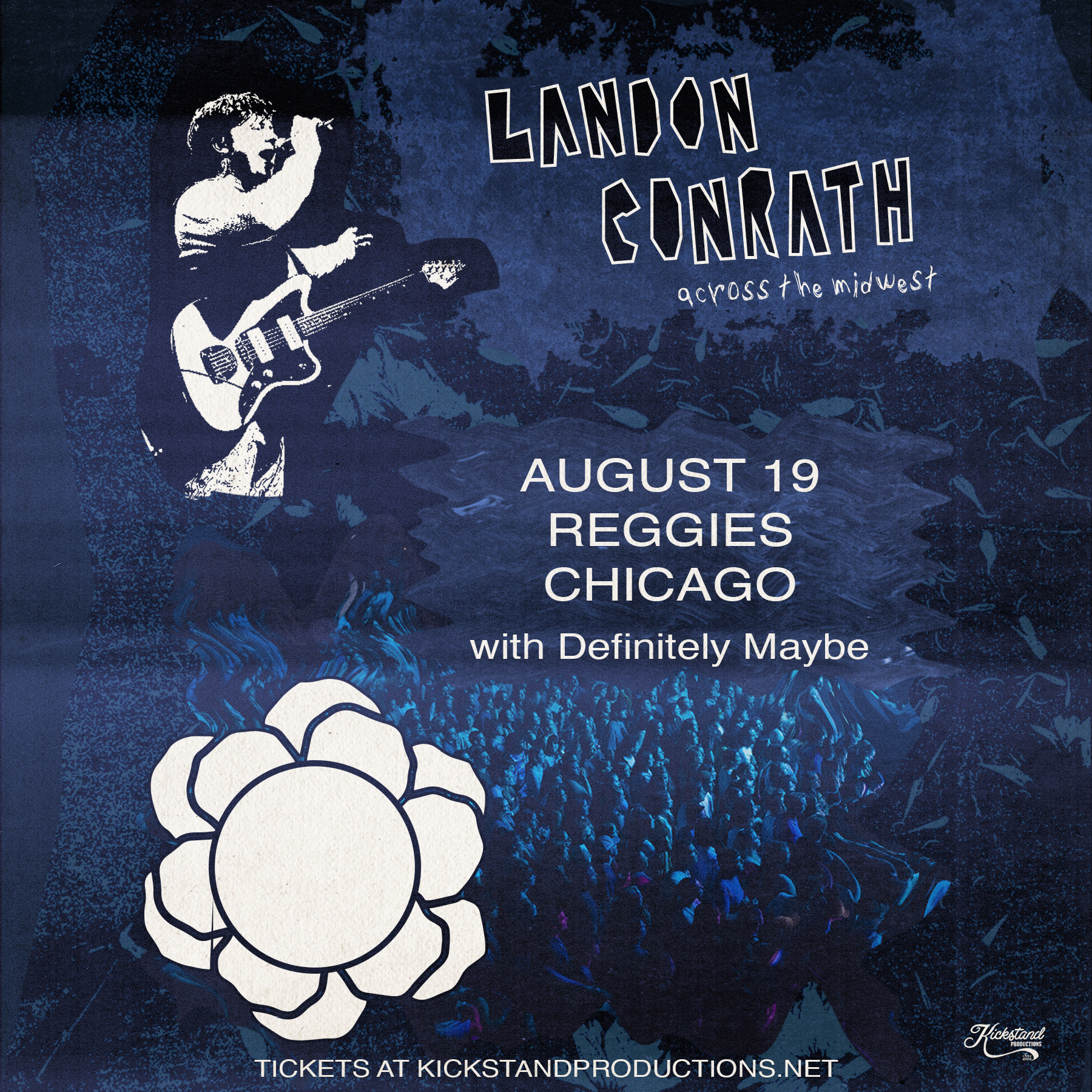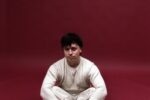 LANDON CONRATH
On the back of his debut album, Nothing Matters Anyway, and after nearly a year of touring with artists like Yam Haus, Windser, and Ber, Minneapolis songwriter, producer, and multi-instrumentalist Landon Conrath is gearing up to release his EP I'm Alive… So It's Fine. Unsurprisingly, fans are already singing along to recent singles like "Broken" word for word. As the song title suggests, the EP was born out of an explosive writing period during a tumultuous time for Landon. "The entire project came from a singular, but painful, experience," says Landon. And while "it wasn't cool to go through" the power that it gives to the work is evident in every song.  
What you will recognize in I'm Alive… So It's Fine is Landon's distinct sound of hook-based indie-pop. His smooth vocals, deeply personal lyrics, signature melodies, and simple but ear-sticking beats have defined his style and drawn in listeners by the millions. But like all happy accidents that gleam their iconic meaning in retrospect, it wasn't a conscious choice. "Your sound should be what's available to you," says Landon, "Initially, we didn't have enough mics to record drums, so we used samples. It was a crutch at first, and now it defines my sound." 
Since those early sessions, Landon's production skills have evolved with intricate layers and experimental vocal effects. "November" juxtaposes glitchy electronic trills with earthy acoustics and a bouncing bass riff. Lyrically, Landon unpacks an uncertain relationship and feelings of regret – a theme that runs through the project. "Space Invader," a song that truly sounds otherworldly, was built around an acoustic guitar melody that blossomed into a playful collage of textures. I'm Alive… So It's Fine boasts a diverse musical landscape for Landon, highlighting his unique playfulness, and fresh approach to songwriting. 
Mixed in is a defined sense of physicality. Most of the project was recorded in an echoing room. "I wanted the feeling of the space between our instruments to be present on the track," says Landon. It's a sentiment that carries through in the lyrics. In "Funeral Home," friend and featured artist Ber's verse is an added layer of storytelling to an already emotive track. Location plays a huge role in many of Landon's songs. He wants elements of the real world to exist in his music. "I mention a lot of chain restaurants and grocery stores in my music because it's a physical place people can relate to."
Speaking of physical places, live music has always been an integral part of Landon's story. At his shows, Landon doesn't spend much time in the green room, rather opting for the merch table to get to know his fans. "We don't get a lot of passive fans that come to the show. They know every single word, and everyone has a personal story connected to the music." 
Landon's fans connect with his deeply personal lyrics and emotional struggles. Songs like "Deep End" dive into his issues of anxiety and depression. Landon doesn't shy away from being honest about his experience. "Falling Pieces," the longest song on the project, finds Landon at his most epic with a powerful building drum sequence as a line calls out from the crescendo: "I'm not alright." 
This kind of honesty points to the core of his relationship with his fans. While many artists, understandably hunger for viral moments and streaming playlists, Landon is concerned about building a community. It's no wonder, then, that his goal of being an artist who can move thousands of tickets wherever he goes is quickly becoming a reality. That's not to say that he isn't also pulling numbers. Landon's first run of Nothing Matters Anyway vinyl sold out in one hour. He has over 200k views on YouTube, his single "2AM" is now past 6 million streams on Spotify, and he's got over 3 million monthly streams. He's also received critical acclaim from Ones to Watch, The Current, MPLS Magazine, MN Daily, Variance Magazine, and many more. 
In the midst of all this momentum, Landon is already back to writing for his next project. But before we get ahead of ourselves…. I'm Alive… So It's Fine releases September 29.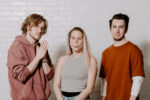 DEFINITELY MAYBE
Definitely Maybe is what you get when a state champion drum major (Sawyer, bass/production), a jazz and blues guitar player (Ian, guitar), and a 2000s-emo shower singer (Courtney, lead vocalist and writer) get together and make music. With a refreshing take on Pop Punk / Rock anthems, Courtney pulls raw and relatable words from broken friendships, hypocrisy she experienced growing up in the church, and her battles with mental health, including losing her sister to suicide in 2020. The catchy hooks and gritty guitar tones contrast the thoughtful themes inside each song, and the storytelling provides a vivid picture for the listeners to get lost in.
As a young band out of Chicago, only one year old, they just released their debut EP "Better Off Undone" streaming everywhere. The tracklist includes nostalgic and dark emo revival "One Thing," moody and driving "Same Old Same," a bop-your-head summer love song called "You + Me," and a classic pop punk breakup anthem, "Silly Song."
Definitely Maybe is only just getting started.