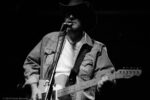 JOHN BALLANTYNE'S CRAZY HEART
(playing songs of John Prine)
Although he's the leader of a rowdy honky-tonk band, John Ballantyne is also becoming recognized as one of Chicago's premier country songwriters. Ballantyne was born and raised in Scotland, though you'd never know it from his earthy vocal delivery and snarling lead guitar. Both resonate with the twang and raunch of classic country and Americana.
Besides being staples of the Chicago country music circuit, John and his band Crazy Heart (Gus Noble, Leslie Walle-Santos and Mike Fleming) regularly bring their high-energy honky-tonk sound back home for tours of Scotland, including main stage appearances at the prestigious, award-winning Tiree Music Festival.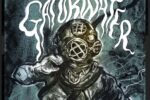 GATORWATER
Gatorwater are a 4-piece American blues rock boogie band from Chicago, IL. The band formed in 2022 from a collection of bluesin' & groovin cats who met in the socialverse and who all just couldn't get enough Muddy Waters, ZZ Top, Tom Waits. Their unique brand of entertainment fuses blues rock and boogie with pyrotechnics and ripped up jeans that will make you want to throw your beer bottle at chickenwire.