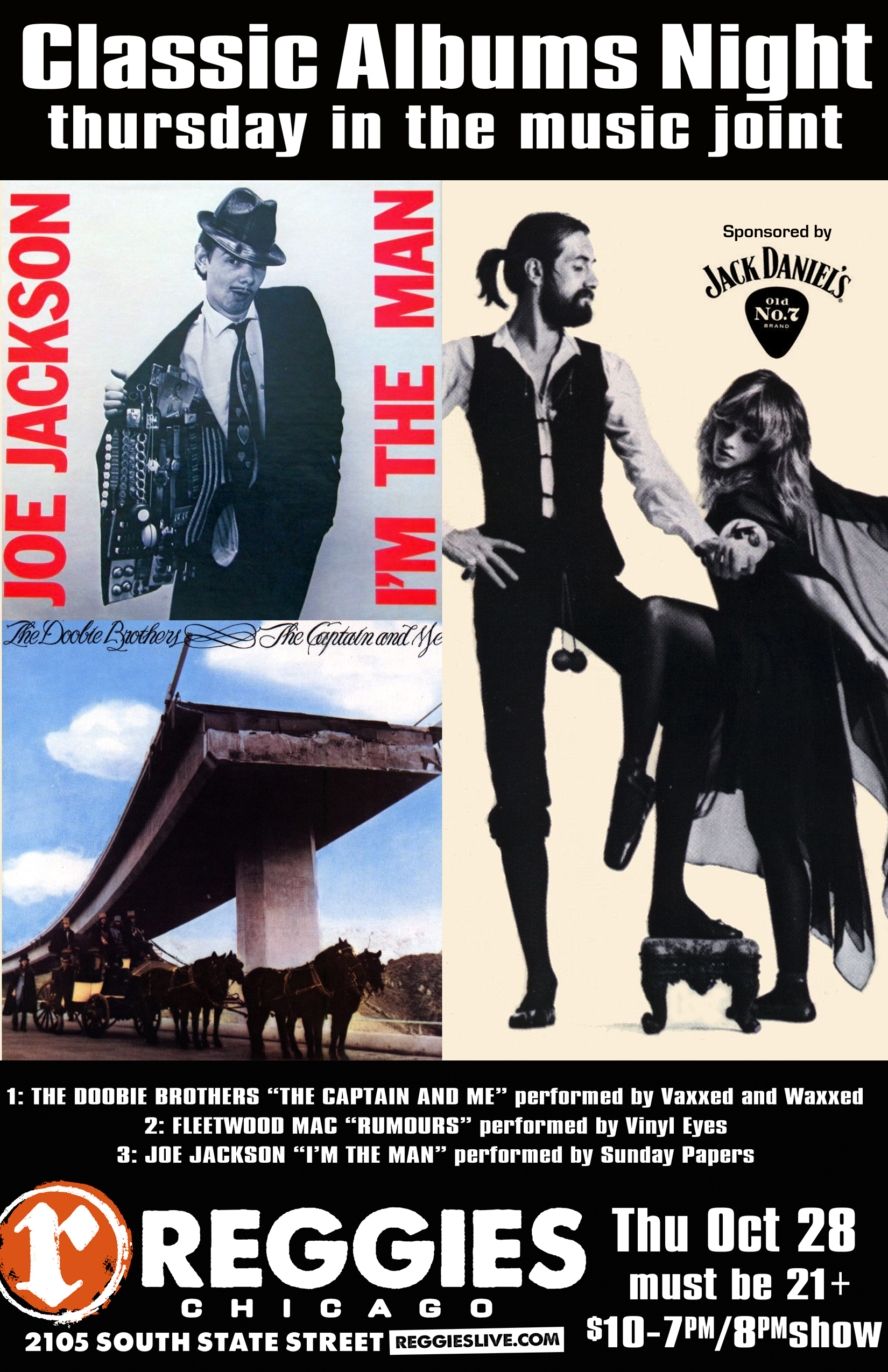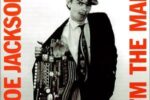 JOE JACKSON "I'M THE MAN"
(performed by Sunday Papers)
I'm the Man is the second album by English musician Joe Jackson, released in October 1979. Released shortly after Jackson's breakthrough debut, Look Sharp!, I'm the Man saw Jackson continue the style of his earlier album. Singles from the album included "I'm the Man" and "It's Different for Girls", the latter of which was his biggest UK chart single, peaking at number five on the UK Singles Chart.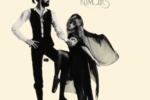 FLEETWOOD MAC "RUMOURS"
(performed by Vinyl Eyes)
Rumours is the eleventh studio album by British-American rock band Fleetwood Mac, released on 4 February 1977 by Warner Bros. Records. Largely recorded in California in 1976, it was produced by the band with Ken Caillat and Richard Dashut. The band wanted to expand on the commercial success of their eponymous 1975 album, but struggled with relationship breakups before recording started. The Rumours studio sessions were marked by hedonism and strife among band members that shaped the album's lyrics.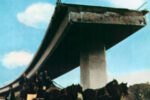 THE DOOBIE BROTHERS "THE CAPTAIN AND ME"
(performed by Vaxxed and Waxxed)
The Captain and Me is the third studio album by American rock band The Doobie Brothers. The album was released on March 2, 1973, by Warner Bros. Records. It features some of their most popular hits including "Long Train Runnin'", "China Grove" and "Without You".