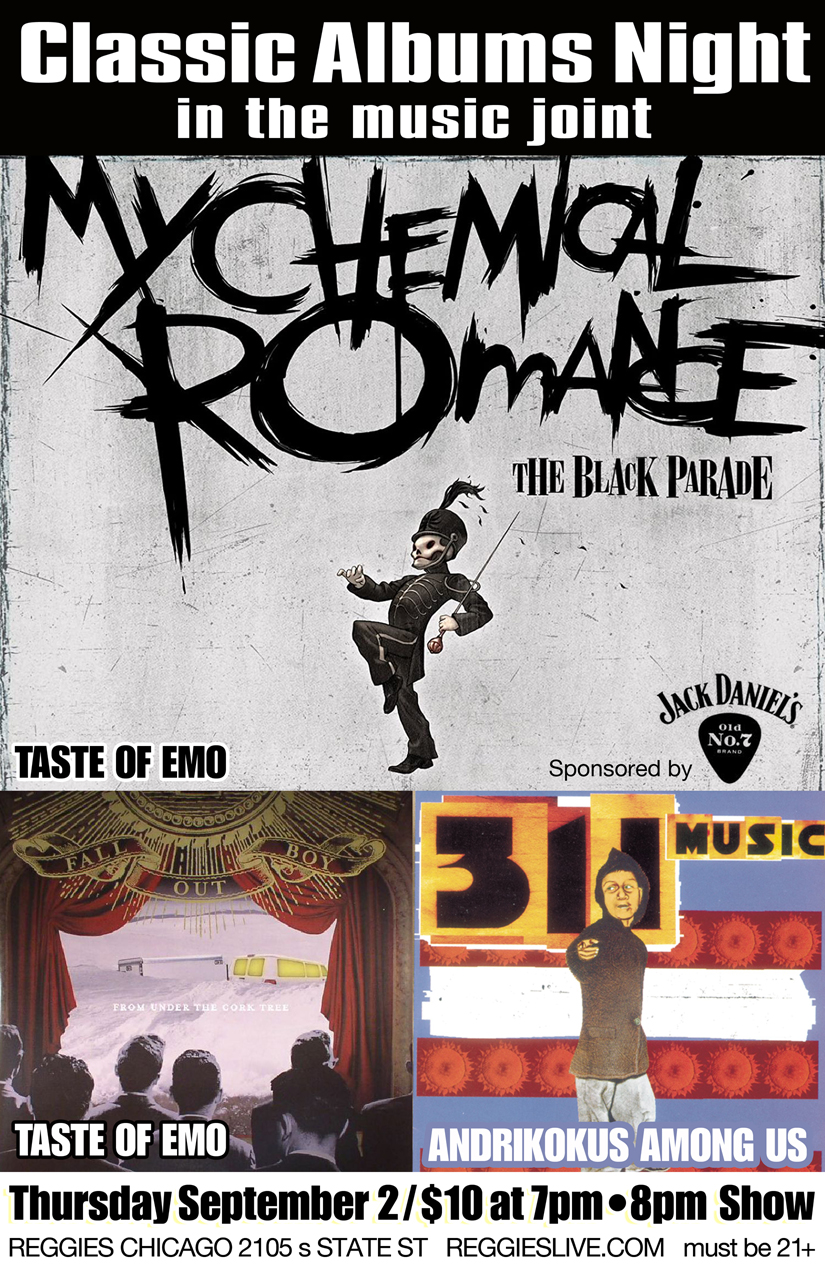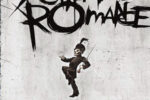 MY CHEMICAL ROMANCE "THE BLACK PARADE"
(performed by Taste Of Emo)
The Black Parade is the third studio album by American rock band My Chemical Romance. Released in Europe on October 20, 2006, through Reprise Records, it was produced by the band with Rob Cavallo, known for having produced multiple albums for the Goo Goo Dolls and Green Day. It is a rock opera centering on a dying character with cancer known as "The Patient". The album tells the story of his apparent death, experiences in the afterlife, and subsequent reflections on his life. It is the band's only studio album to feature drummer Bob Bryar before his departure in 2010.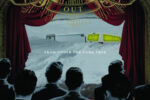 FALL OUT BOY "FROM UNDER THE CORK TREE"
(performed by Taste Of Emo)
From Under the Cork Tree is the second studio album by the American rock band Fall Out Boy, released on May 3, 2005, through Island Records as the band's major label debut. The music was composed by lead vocalist and guitarist Patrick Stump, with all lyrics penned by bassist Pete Wentz, continuing the band's songwriting approach they took for some songs on their prior 2003 effort Take This to Your Grave. Neal Avron handled production duties. Commenting on the record's lyrical themes, Wentz said the lyrics were about "the anxiety and depression that goes along with looking at your own life." In support of their release the group headlined tours worldwide and played at various music festivals. For their Black Clouds and Underdogs tour the album was re-released as From Under the Cork Tree (Limited "Black Clouds and Underdogs" Edition), featuring new songs and remixes.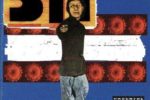 311 "MUSIC"
(performed by The Andrikokus Among Us)
Music is the debut studio album by Omaha alternative rock band 311. It was released on February 9, 1993. "Do You Right" was released as a single. The album was certified Gold in 1999 by the RIAA, having sold over 500,000 copies.