Blink-182 "Enema Of The State" performed by What's Our Age Again
Paramore "Riot!" performed by Riot!
A Day To Remember "Homesick" performed by Dead & Buried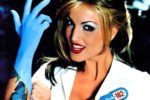 BLINK-182 "ENEMA OF THE STATE"
(performed by What's Our Age Again)
Enema of the State is the third studio album by American rock band Blink-182, released on June 1, 1999, by MCA Records. After a long series of performances at various clubs and festivals and several indie recordings throughout the 1990s, Blink-182 first achieved popularity on the Warped Tour and in Australia following the release of their second album Dude Ranch (1997) and its rock radio hit "Dammit". To record their third album, Blink-182 turned to veteran punk rock producer Jerry Finn, who previously worked on Green Day's breakthrough album Dookie (1994). Enema was the band's first album to feature second drummer Travis Barker, who replaced original drummer Scott Raynor.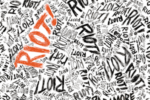 PARAMORE "RIOT!"
(performed by Riot!)
Riot! is the second studio album by American rock band Paramore. It was released in the United States on June 12, 2007 through Fueled by Ramen as a follow-up to their debut album, All We Know Is Falling (2005). The album was produced by David Bendeth and written by band members Hayley Williams and Josh Farro, with Bendeth, and fellow member Zac Farro co-writing on select tracks. The album is said to explore a "diverse range of styles," while not straying far from the "signature sound" of their debut album, with several critics comparing it to likes of Kelly Clarkson and Avril Lavigne. The cover of the album also resembles the cover artwork of No Doubt's Rock Steady.
A DAY TO REMEMBER "HOMESICK"
(performed by Dead & Buried)
Homesick is the third studio album by American rock band A Day to Remember, produced by Chad Gilbert and the band, and released in February 2009. It was the band's second album for Victory. The album features material written while the band had been touring, which Andrew Wade helped them demo. Recording took place between October and November 2008 at The Wade Studio, located in Ocala. Featured on the album are guest vocalists Mike Hranica (The Devil Wears Prada), Vincent Bennett (The Acacia Strain) and Sierra Kusterbeck (VersaEmerge). Recorded during the album sessions is an instrumental called "Money Maker", which was later renamed and turned into the song "All Signs Point To Lauderdale" from the bands fourth album What Separates Me from You. Several of the album's songs appeared on the band's MySpace profile before the release of the album.