The May Classic Albums Night is CANCELED. All previously purchased ticket will be refunded at original point of purchase.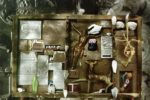 BOB MOULD "WORKBOOK"
(performed by Düsker Who)
Workbook is the 1989 debut solo album by American guitarist and singer Bob Mould, following the breakup of the influential rock band Hüsker Dü. The album has a strong folk influence and lighter overall sound than he had been known for, although heavy guitar features occasionally. Drummer Anton Fier and bassist Tony Maimone, both of Pere Ubu fame, served as Mould's rhythm section on the album and on the subsequent live shows. The single "See a Little Light" was a hit on the US Modern Rock chart.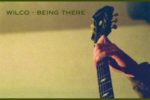 WILCO "BEING THERE"
(performed by The Sellouts)
Being There is the second studio album by the American alternative rock band Wilco, released on October 29, 1996 by Reprise Records. Despite its release as a double album, Being There was sold at a single album price as a result of a deal between lead singer Jeff Tweedy and the band's label Reprise Records. The album was an improvement for the band in both sales and critical reception, in contrast to their debut album A.M. (1995). Taking its name from the 1979 film of the same name,[2] the self-produced album featured more surrealistic and introspective writing than on A.M.. This was due in part to several significant changes in Tweedy's life, including the birth of his first child. Musically, it juxtaposed the alternative country styles songs reminiscent of Uncle Tupelo with psychedelic, surreal songs. It was the only Wilco album with steel guitarist Bob Egan, their first with multi-instrumentalist Jay Bennett and their last with multi-instrumentalist Max Johnston.