From Chicago, the artist "I Passed Away" gets inspiration from Nirvana, Blink182 and LilPeep. The reality that violence due to untreated mental health, drugs, depression and anxiety are part of this generations obstacles. His lyrics reflect the experience of youth. Feeling that you should just "be you" is what drives him.
Creating a collective group called the "Sad Love Club", brought together independent artists such as "Elgie" and "Girldust". Original Beats and mixing create their emorap genre…some hard and gritty and some softer for the wavy escape.
Each artist brings their own unique style and sound to create a message that is fresh…
Elgie, a lyrical master rapper and Girldust, a mysterious, dark force both have gained a huge following on listening platforms.
Thedragonyouchase a featured special appearance…This group will get you up, get you lit and make you escape. An all inclusive group-they want everyone to feel comfortable expressing who YOU are, who YOU love and whatever YOU want to be. Join the Sad Love Club-it's more than just a band…it's a free space!!! Expression! Come as you are….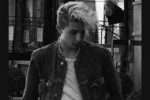 I PASSED AWAY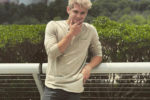 ELGIE
An up and coming rapper by the name of Lance "Elgie" Gasher. Music is heavily focused on lyricism, flow, and wordplay. Pushing boundaries until there are none left.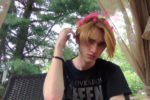 GIRLDUST
Up and coming rapper Adam Renetzky, stage name girldust, draws lyrical inspiration from sad alt rock and combines it with gothic style rap to express the raw human emotions and to create his own art.