The Chicago Metal Factory presents: Chicago's 23rd annual Holiday Of Horror
Admission includes access to TWO ROOMS of Metal:
17+ in Rock Club with MACABRE, Maggot Twat (Reunion Show), Without Waves, and Texas Toast Chainsaw Massacre
21+ in Music Joint with Inner Decay, Beyond Deth, and HanzxGruber
AND – FREE MIDNIGHT AFTER PARTY in the Joint (21+)
with Slayer tribute band REIGN IN BLOOD
Stages will alternate so those 21+ can see all the bands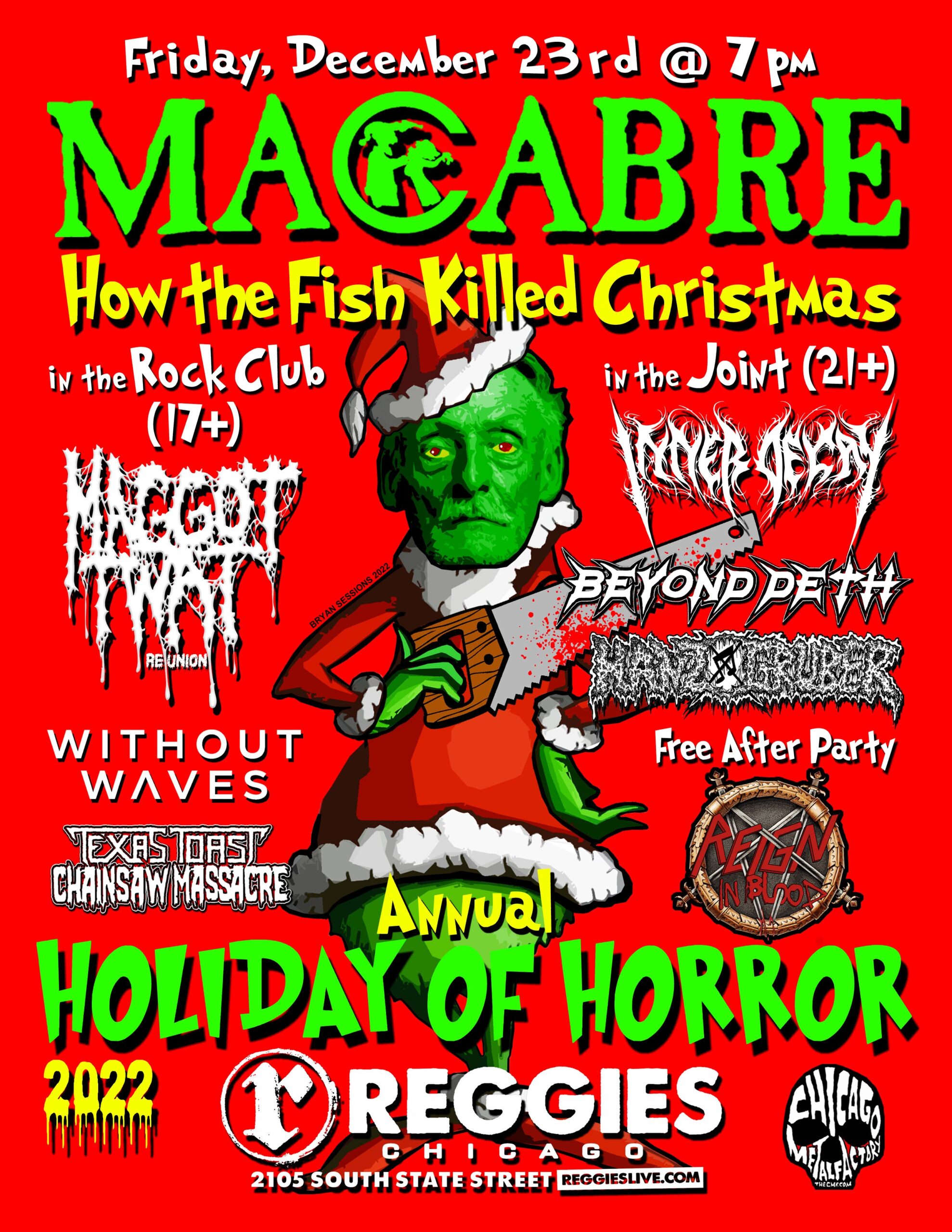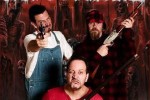 MACABRE
Formed in 1985, Macabre's lineup has remained the same since day one:
vocalist/guitarist Corporate Death (Lance Lencioni),
bassist/vocalist Nefarious (Charles Lescewicz),
and drummer Dennis the Menace (Dennis Ritchie).
That's a rarity for any band, let alone a band in a genre where peers with similar longevity may not feature even one original member.
The trio is a vanguard of the style they've come to describe as "murder metal," a ferocious mix of death metal, punk rock, grind, jazz fusion, thrash and folk melodies among other sounds with lyrics examining real-life stories of serial killers, mass murderers and more.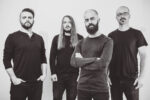 WITHOUT WAVES
Without Waves range from extreme metal to jazz fusion to atmospheric rock, showcasing blistering riffs and unorthodox time signatures paired alongside dreamy melodies and poetic chord structures.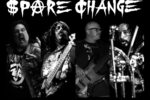 SPARE CHANGE
Spare Change was originally formed on the south-side of Chicago in 1989. The band plays their own unique style of raw hardcore punk / metal crossover. Through hard time and many lineup changes singer Bryan 'Chump Change' Robertson has managed to keep the beast alive, putting out over 20 releases in the process. The current lineup of Bryan on vocals, David Grek on guitar, Al Salad on bass and Fabian Arroyo on drums is the strongest to date. In 2013 the band put out their first release with its current lineup, Crash and Burn. This EP contains four tracks of straight up, ripping crossover and is the first sign that after 25 years Spare Change is still as relevant and as they were when they first started making a rauncous noise back in '89.
Spare Change has had the pleasure to share the stage with the likes of D.R.I., Dead Kennedys, Grim Reaper, Riot, Black Death, Iron Reagan (Municiple Waste), The Addicts, The Casualties, Verbal Abuse, Fang, Toxic Reasons, Raw Power, The Effigies, CJ Ramone, The Mentors, Macabre, Helstar, Poison Idea, M.D.C., Necrophagia, Venom (inc.) and many others. They were the only punk/metal band to play the Taste of Chicago in 2001 and are currently working on there new album "Bonded By Beer"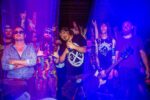 TEXAS TOAST CHAINSAW MASSACRE
Crossover thrash band from the underground of Chicago, Ten years strong this 5 piece combines their love of pop culture, thrash metal and putting people through tables