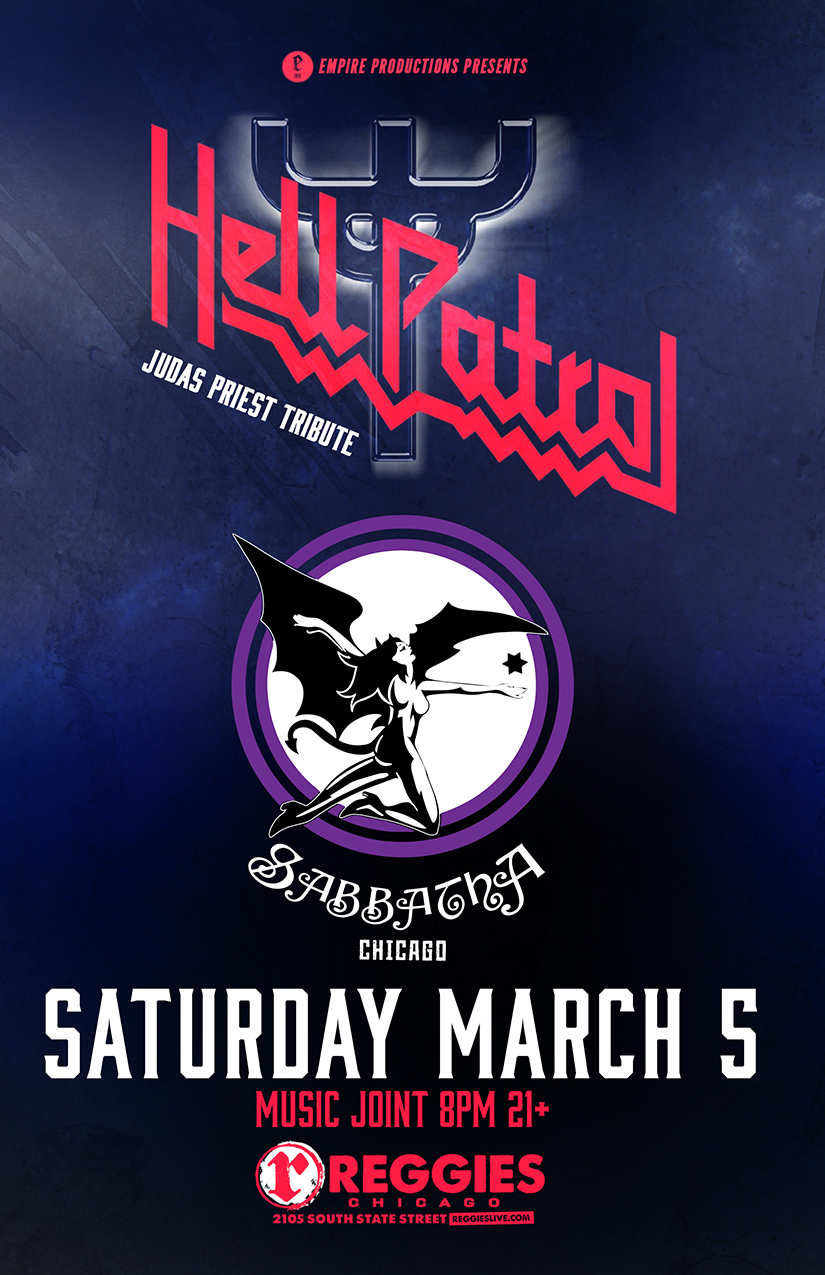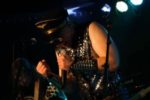 HELL PATROL
(tribute to Judas Priest)
Chicagoland's NEWEST and BEST tribute to the British legends of Heavy Metal : Judas Priest !
Formed in 2019 by Chicago-area musicians with decades of stage expertise, HELL PATROL "Delivers  the Goods" every performance, both sonically and visually, to recreate the unforgettable Judas Priest concert experience, note for note & scream for scream!
HELL PATROL rocks all corners of the extensive Judas Priest catalog, playing selections sure to please both the casual and hardcore fan alike including:
– favorites like "Metal Gods", "Electric   Eye", and "Hell Bent for Leather"
– stadium rockers such as "Breaking the Law", "Living After Midnight", and "You've Got Another Thing Comin'"
– the deep cuts: "Running Wild", "Devil's Child", and "Dissident Aggressor"
– and More!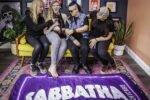 SABBATHA
(tribute to Sabbath, Ozzy, Dio)
An ALL-FEMALE Black Sabbath, DIO & Ozzy Osbourne tribute band!
These women have diverse musical backgrounds ranging from musical theater to jazz to metal. Sabbatha Chicago covers material from all eras; they include Black Sabbath's bible of Ozzy tracks mixed in with the orchestral Ronnie James Dio-era tunes! The band's repertoire combines the darkness of Sabbath and the timeless solo works of Dio and Ozzy with a killer, female twist!
The band boasts beauty as well as excellent musicianship and lively stage presence. These FAIRIES WEAR BOOTS… you gotta believe me!
First and foremost on the agenda is talent: Sabbatha's "viking goddess", Elise, will send you INTO THE VOID with her depiction of Ronnie James and Ozzy vocal stylings. Paula (aka THE WIZARD) effortlessly shreds her stand-out guitars, a true RAINBOW IN THE DARK (both in spirit and skill) – Kaylee masters her bass! The band is currently seeking a gal drummer to join the stage! Until then, Heather Drums (Serendipity) and the very manly, Garrett Scanlan (Lividity | Blizzard of Ozz), are helping out with their HAND OF DOOM!