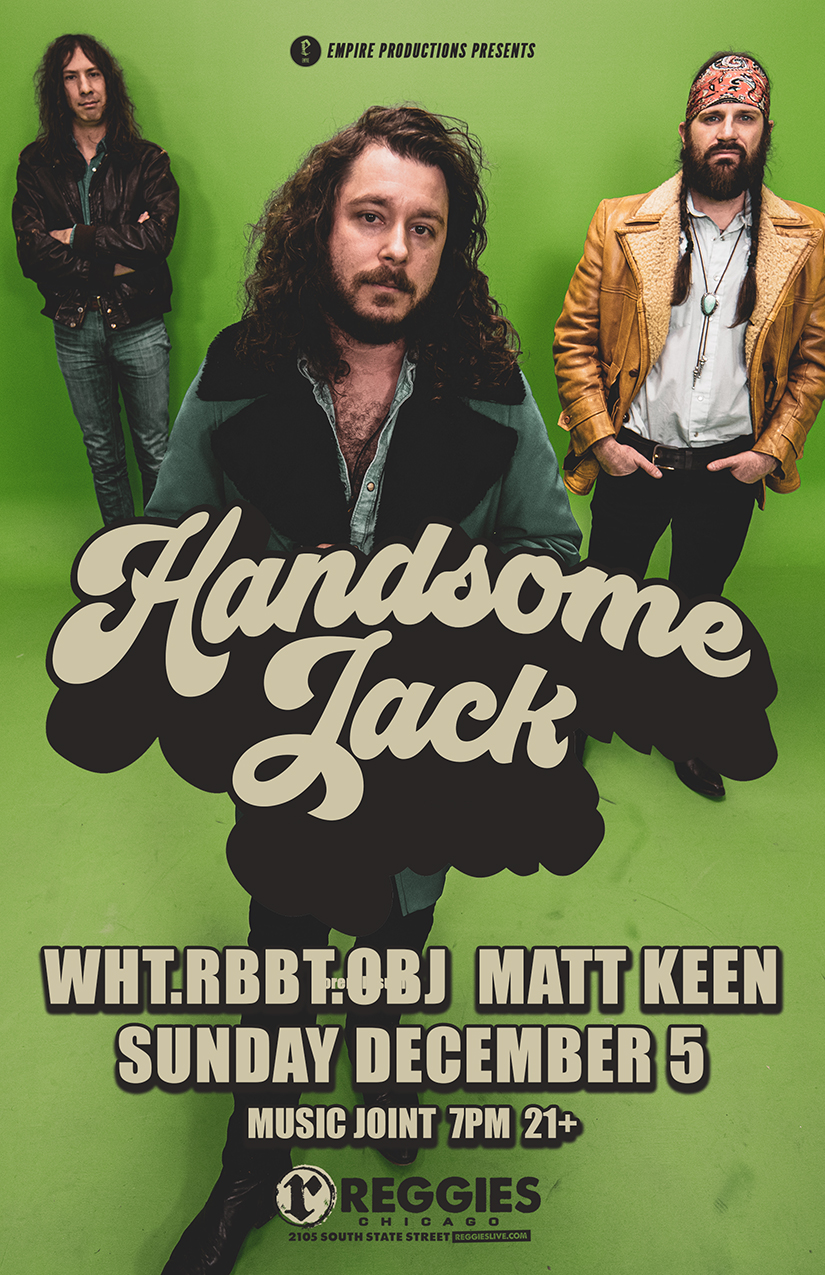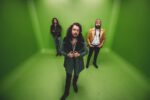 HANDSOME JACK
New album "GET HUMBLE" coming FALL 2021!!.
With "Get Humble" Handsome Jack digs again into the classic American musical lexicon (blues, soul, country, rock n'roll) to craft a timeless rock album ideal for house and block parties. "Get Humble" is packed with soulful vocals, swampy guitars, countrified rock, and west coast vocal harmonies. Their most accomplished album to date.
Hailing from Lockport NY, Handsome Jack plays a fusion of boogie soul rock n roll that has earned the admiration of fellow rock travelers such as Chris Robinson and Neal Casal (CRB, Black Crowes), Zachary Gabbard (Buffalo Killers), and Ben McLeod (All Them Witches) among many others.
Handsome Jack is Jamison Passuite (guitar/vocals), Joey Verdonselli (bass/vocals), and Bennie Hayes (drums/vocals).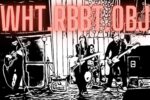 WHT.RBBT.OBJ
Do you think we can keep this our little secret?
Francis Bartholomew Rabbitte, the son of a grifter (mother) and a gambler (father) from NOLA, and River "Bunny" Rabbitte, an army brat born in France and raised by an elderly au pair who taught her to "see beyond the veil," are the heart and soul of wht.rbbt.obj ("White Rabbit Object"), a married/garage rock duo currently calling Chicago their home. A careful combination of sexy vocals, overdriven guitars, and expensive lingerie, drive their sound, but it is their love and trust that are the foundation for their creations. Francis & River invite you to follow them down the rabbit hole, to peek behind the curtain, and peer through the looking glass.
Their first studio single, "Jolene's Reply," received fantastic press highlighted by the NPR show Sound Opinions who described the song as "Roadhouse Raunch" and said it "Swings like a wrecking ball" and has the "dirtiest groove" they have heard in a long time. Francis & River have taken the success from their first single to the studio and are currently working on their first full length LP, "No Rainbows In Indiana."
Recently Francis & River have taken wht.rbbt.obj to full touring strength by adding The Reverend, a dear friend, preacher and occasional purveyor of black market goods from Savannah, behind the kit to provide the word, the heat, and the beat. And to provide the screaming, pleading and crying leads, Francis & River reached out to Doc Bee, a former backwoods brawler and survivalist who once treated a particularly nasty wound Francis sustained on a rowdy night which they did not wish the attention of authorities.
Together, these four unlikely friends have come together, in the spirit of so many guitar bands before them, to rise up and once again save rock 'n roll.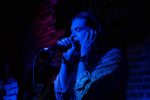 MATT KEEN
Matt Keen is a multi-instrumentalist from Chicago, IL. He's the front man of the original rock band, Rebel Soul Revival, and an accomplished solo performer. He has an eclectic catalog and can be seen around the country playing with his various projects.