The concert featuring Greg Howe is RESCHEDULED to Saturday, August 27, 2022.
Note this is rescheduled to the year 2022…
Your purchased ticket will be honored at the rescheduled date. If you can no longer attend, refunds are available upon request through TicketWeb.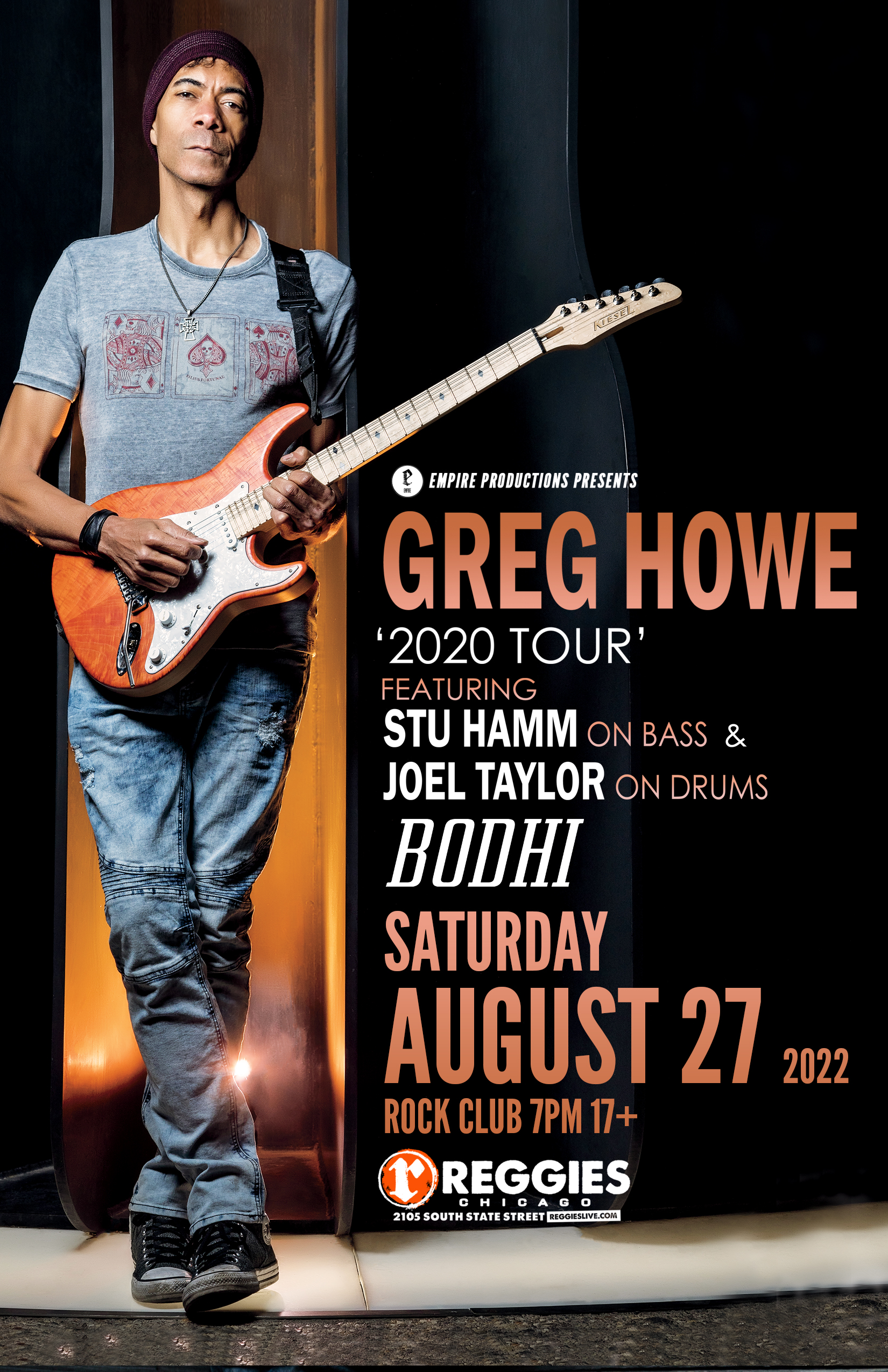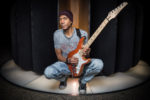 GREG HOWE
Legendary guitarist, Greg Howe, will kick off his North American tour 'Greg Howe 2020 Tour' this July 2020, which will feature tracks from a new upcoming studio album, in addition to many of his classic fan-favorites.
The 2020 touring band features renowned bassist Stu Hamm (Steve Vai, Joe Satriani) and drummer Joel Taylor (Al DiMeola, Allan Holdsworth) joining Greg Howe on guitar.
"2020" marks Howe's eleventh studio album and follows his 2017 "Wheelhouse", which was voted #6 of the top 20 best guitar albums of the decade by Guitar World Magazine.
In addition to being part of the 2018 GRAMMY® nominated band 'Protocol IV' which features Simon Phillips, Ernest Tibbs, and Otmaro Ruiz, Howe has produced, written and arranged ten solo instrumental studio albums along with two collaboration albums with Richie Kotzen of the Winery Dogs. Howe has contributed to a long list of albums/records by other legendary artists such as Dennis Chambers, Victor Wooten, Jason Becker, Billy Sheehan, Marco Minneman, and Eddie Jobson.
He's also made a name for himself as a stellar sideman and session musician with artists such as Michael Jackson, Justin Timberlake, Christina Aguilera, Rihanna, Enrique Iglesias, and many more.
Howe has also developed a solid reputation as a technical innovator, particularly for his "hammer-on from nowhere" technique, legato runs, unusual time signatures, and linear tapping approach. His self-titled debut album "Greg Howe" is ranked tenth best shred album of all time by Guitar World Magazine.
Musical trends may come and go, but you always know what's in store with a new Greg Howe release, and this veteran guitarist certainly won't disappoint with this breathtaking showcase as one of the best Rock/Fusion players in the world.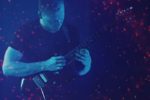 BODHI
Bodhi is the solo instrumental project of musician, and producer Justin Seymour. Justin is a founding member of the Progressive metal band The Room Colored Charlatan and has performed with countless artists in the metal scene including performing at the UK Tech Fest in 2015. Bodhi intends to let his instrumental music do the talking because he realized some things couldn't be said in words. Some things are "Ineffable" hence the title of his debut EP