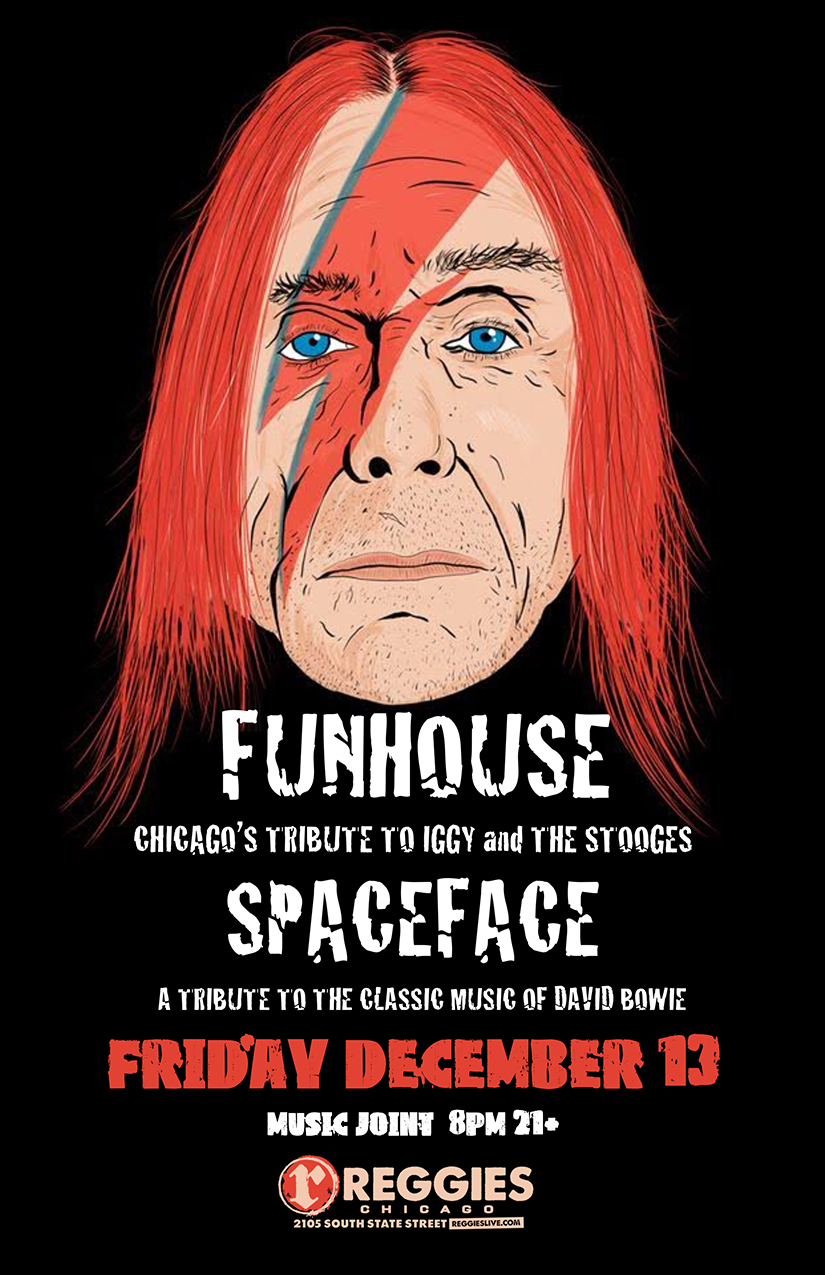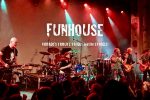 FUNHOUSE
(performing Iggy Pop songs)
FUNHOUSE is Chicago's Tribute to Iggy and the Stooges!!!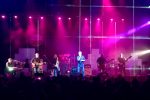 SPACEFACE
(performing David Bowie)
Made up of veteran Chicago musicians, SpaceFace is dedicated to the brilliance that is Bowie. Shows that are made up of his music that spans from his early years right to the last album. SpaceFace is a loving celebration of the music of David Bowie. His work, like the man himself, could never be pigeon-holed into one style or genre. Bowie's music was so crucial throughout our time that his fingerprints are all over the last 50 years of popular music. In a career-spanning show, these Chicago musicians have curated a set that contains classics as well as band favorites. So….hang on to yourself, and press your SpaceFace close to ours!