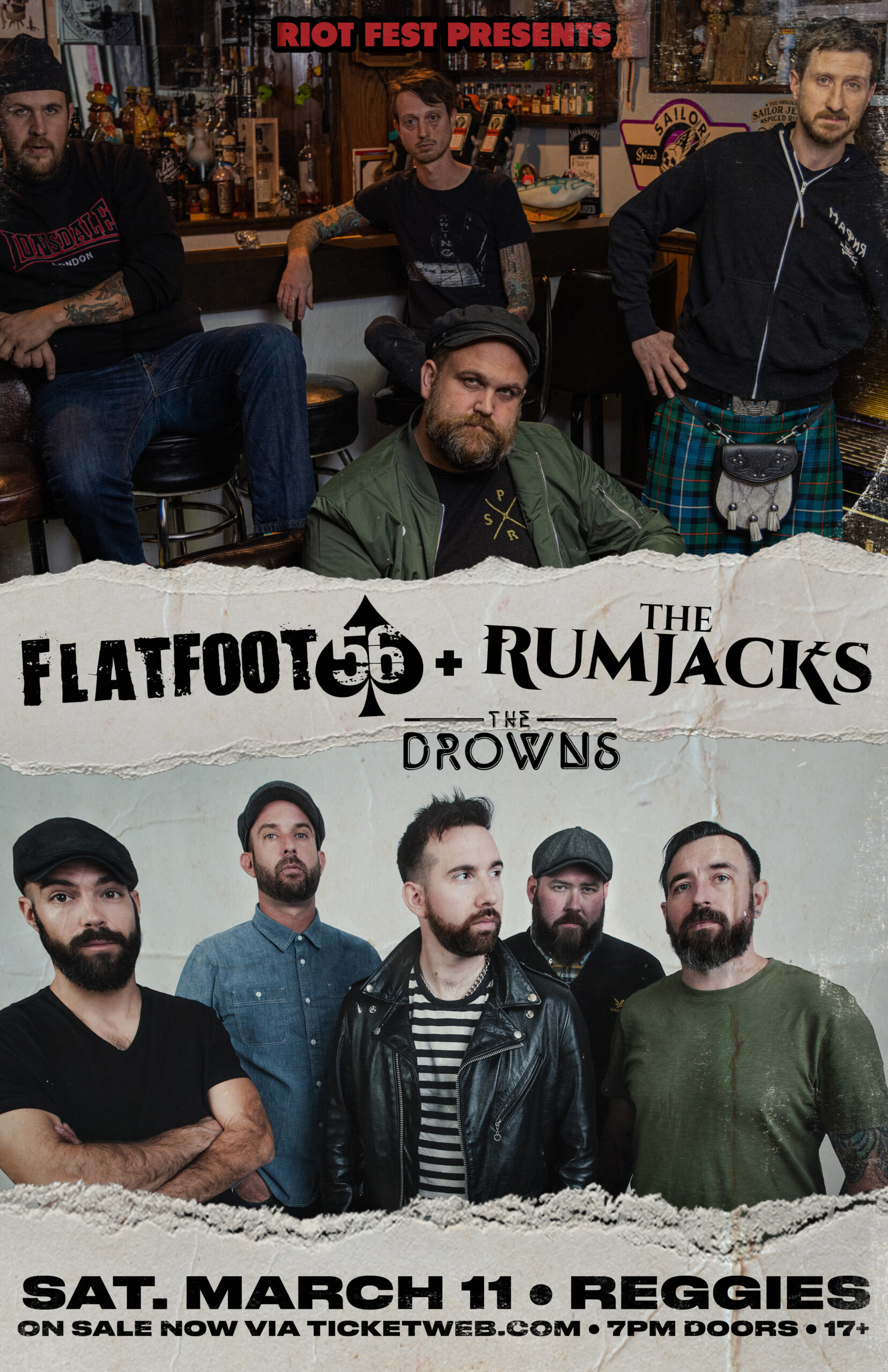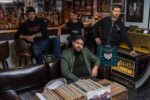 FLATFOOT 56
Playing a positive-natured brand of hardcore-tinged Celtic punk, Flatfoot 56 has been unleashing itself upon America and the rest of the world for over 20 years now. Forming in 2000, the Chicago natives achieved nationwide attention with their first two label-backed records, 2006's Knuckles Up and 2007's Jungle of the Midwest Sea. These releases built on a heavy dose of previously established regional notoriety, helping the band gain steam early on.
While each record received its fair share of acclaim, the quintet exploded onto a new level with 2010's Black Thorn. Landing the band on a total of 9 Billboard Charts, Flatfoot 56 proved it could consistently reach an expanding audience while treading in a genre not often associated with widespread success. This success was advanced even further with song placements in the hit TV series
"Sons of Anarchy" and the video game "Watchdogs".
After the success of "Blackthorn" Flatfoot hit the studio yet again in 2012 to record their Paper and plastic records backed "Toil" album. This album would further solidify the band as a consistent force to be reckoned with.
Flatfoot 56's latest full-length album, entitled "Odd Boat", was produced by Matt Allison at Atlas studios in Chicago. "We decided that since the last experience at Atlas Studios was so beneficial, we wanted to repeat it," Bawinkel said. "We have been friends with Matt for a few years now and we love the work that he and his studio engineers do."
"Odd Boat" was a self-released album. "We have been working with labels so long that we decided that we wanted to have more of a say in how our music gets distributed and promoted. We are excited about this next season," Bawinkel said. "As a band we have all grown a lot over the years and we wanted to stretch ourselves even further. Self release is a good way to do this."
In 2018, Flatfoot 56 released the E.P. "The Vancouver Sessions". In this E.P., they restyled and recorded original songs from multiple albums acoustically. Some fans prefer these acoustic versions over their original versions as they highlight and emphasize the great storytelling element of these ballads.
In 2022, Flatfoot 56 released their first Split E.P. They joined forces with the amazing band,The Rumjacks, and each released three new and original songs. They are available on vinyl, for digital download, and playing on Spotify and other streaming services.
Frontman Tobin Bawinkel (vocals/guitar) is now set to lead Flatfoot 56 back into the studio. Armed with his brother Kyle (bass), along with their original piper Josh Robieson (bagpipes/mandolin), and Dan Alfonsi (Drums), Flatfoot 56 is in the process of writing their 8th full-length studio album.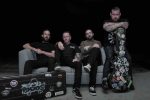 THE RUMJACKS
(from Australia)
In March 2021, The Rumjacks released their fifth studio album 'Hestia', rejuvenating the bands collaborative spirit, and marking an explosive new era of energy and creative release.
Hestia introduced new singer and songwriter Mike Rivkees on lead vocals, heralding a refreshing evolution for the band that connected fans old and new. The album was an unmitigated success, both critically and artistically, and signified a fresh page in the story of The Rumjacks.
Invigorated by the release of Hestia, The Rumjacks quickly went back into the studio to record 'Brass for Gold' EP, capitalising off their new sense of artistry.
"After the amazing response we had from Hestia's release, we knew we had to back it up, do it justice and show we aren't messing around with any of this," Bassist Johnny McKelvey said.
"I guess while COVID 'slowed everyone down' it just made us want to work harder, record more music, plan and think ahead to when all this mess ended that would be ahead in every way"
The resulting EP a clear representation of a band finding a new voice and making sure that voice is heard as loud as possible. Grounded by the eclectic Celtic punk sound that The Rumjacks have become synonymous with, 'Brass for Gold' sees the band dig deeper into their ska and hard rock influences, all the while holding onto the defiant energy that ignites their sound.
While 'Hestia' had the band conquering a global pandemic in order to record, 'Brass for Gold' saw the boys united in person for the first time. Producing a sound that is seamless and cohesive.
"Brass for Gold is as much as an EP can possibly offer and still be called an EP. In true Rumjacker fashion, these songs represent a variety of different stories. The topics range from lovesick nostalgia, to misfortunate war heroes, and a few lighthearted drinking songs for good measure," Rivkees said.
"While some EP's tend to be quite experimental, Brass for Gold represents a solid continuation of the newly reformed Rumjacks. Once again stating (almost literally in some of the lyrics) we are passionate and dedicated songwriters."
From the raucous comradery of first single 'One For The Road' to the crashing crescendo of 'Blinding Flashes' to the confident sentimentality of 'Falling Back', the cumulative energy of 'Brass For Gold' sees the band communicate one thing loud and clear.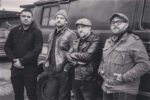 THE DROWNS
Rock & Roll from Seattle. ​"At such a stressful time to be a free thinking, open minded, open hearted American, The Drowns have come together to light a fire among those of us who still have hope in humanity."