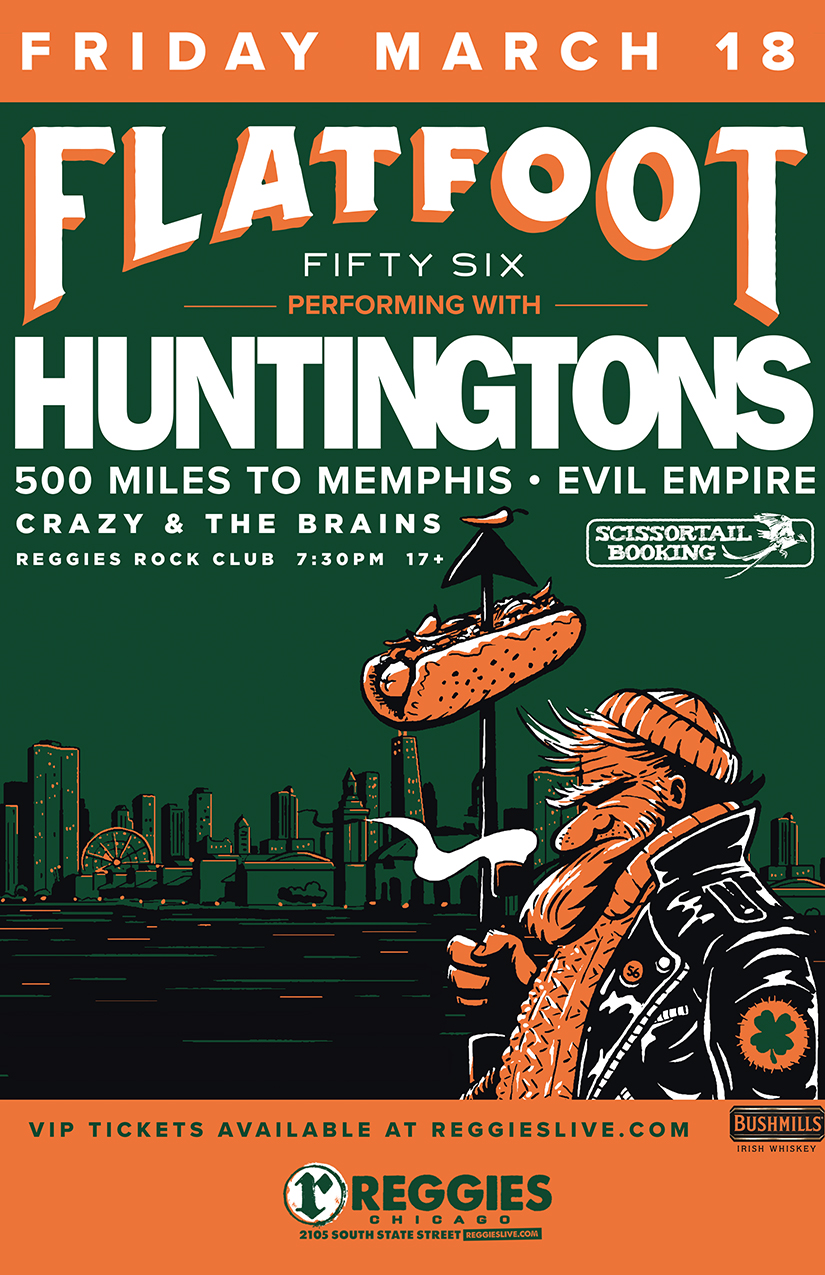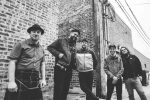 FLATFOOT 56
Playing a positive-natured brand of hardcore-tinged Celtic punk, Flatfoot 56 has been unleashing itself upon America and the rest of the world for over 10 years now. Forming in 2000, the Chicago natives achieved nationwide attention with their first two label-backed records, 2006's Knuckles Up and 2007's Jungle of the Midwest Sea. These releases built on a heavy dose of previously established regional notoriety, helping the band gain steam early on.
While each record received its fair share of acclaim, the quintet exploded onto a new level with 2010's Black Thorn. Landing the band on a total of 9 Billboard Charts, Flatfoot 56 proved it could consistently reach an expanding audience while treading in a genre not often associated with widespread success.
Tobin Bawinkel (vocals, guitar), Kyle Bawinkel (bass, vocals), Justin Bawinkel (drums, vocals), Eric McMahon (bagpipes, guitar), Brandon Good (mandolin, guitar)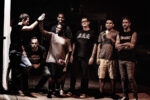 HUNTINGTONS
WITH A HEALTHY LIST OF RECORDS UNDER THEIR BELT, DATING BACK TO 1996, HUNTINGTONS RELEASED THEIR 8TH FULL-LENGTH ALBUM ON JANUARY 31ST, 2020. THEIR FIRST IN NEARLY 17 YEARS.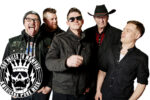 500 MILES TO MEMPHIS
"Hard to Love" the first completely DIY recording by the band was released on 10/22/2021 with Paper+Plastick Records.
CRAZY AND THE BRAINS
Party/Punk /Anti-Folk "Dont Need No Snacks" available now on Baldy Longhair Records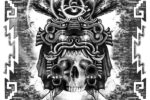 EVIL EMPIRE
Evil Empire is an eight piece political ska band from the Chicago suburbs. Fuck all inequalities, smash imperialism, keep it real, have fun. That's our stance. Teach yourself.
VIP Tickets
$40 Includes: Meet & Greet / Poster / Early show entry