Halloween costume contest!  The Winner receives Reggies Bucks!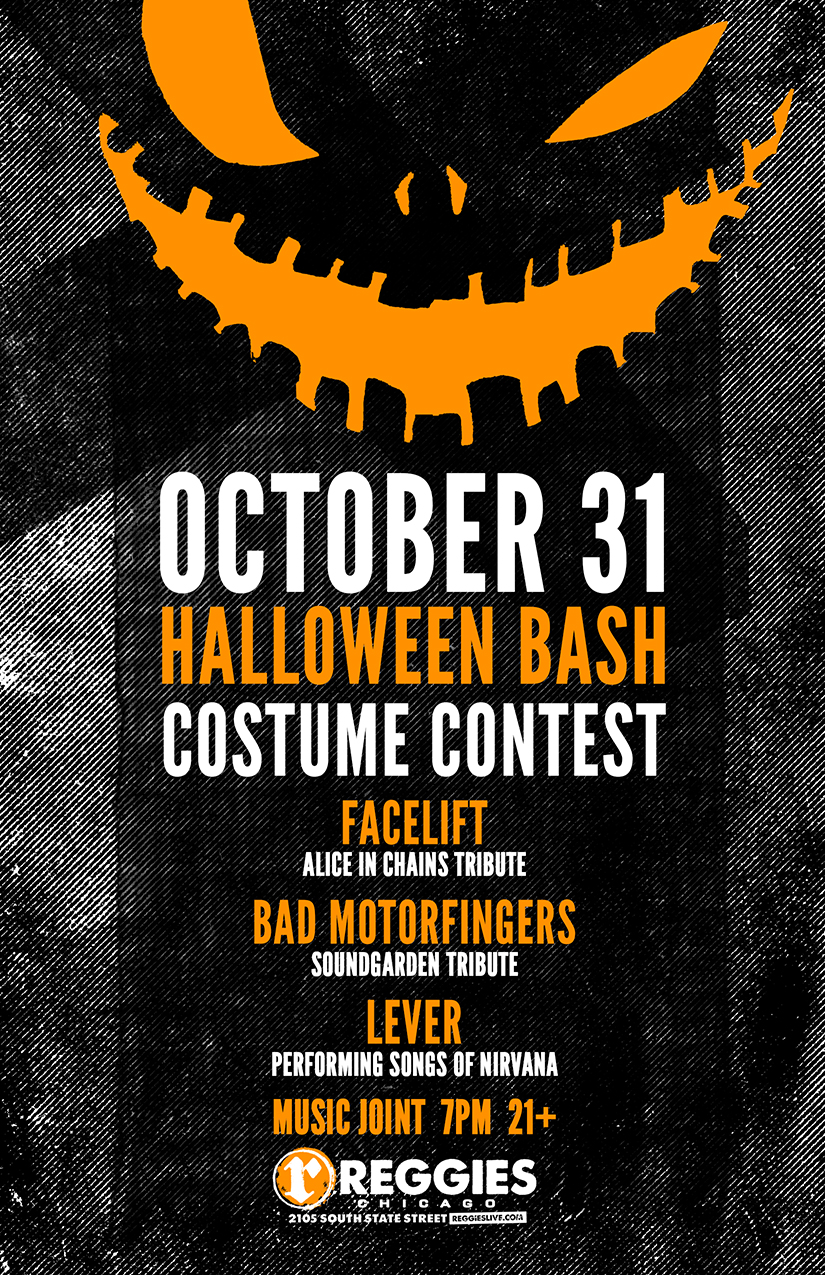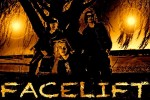 FACELIFT
FACELIFT -is , the Premier ALICE IN CHAINS Tribute Hailing From Chicago Il.! Concentrating Solely On The Early Albums , Immortalized By Original Singer/ Front man Layne….FACELIFT Brings the Sound, Look, & Feel of the Bands Greatest Material & Performances to the Stage , From the Intoxicating Vocals , to the High Energy Performances by All the Musicians, Covering All The Great Songs That Have Made The Band One Of the Most Hauntingly Charismatic Bands Of Our Time! Strap Yourselves Down,& Come Witness The Experience & Awe of ..
~FACELIFT~ Brendan Maier-VOX / Stephen Serio-BASS , & VOX/ Guido (ZILLA) Cameli-DRUMS, & VOX / Eddie Ferrazzi- GUITARS, & VOX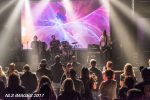 BADMOTORFINGER
(tribute to Soundgarden)
The music, the energy, the look, and the feel. Badmotorfinger is THE premier Soundgarden tribute band that aims to bring the entire experience to you.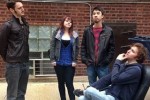 LEVER
Formed in 2012, Lever is a four-piece original grunge/pop/rock band taking influences from artists such as Nirvana, The Vines, Oasis, and Speedy Ortiz, to The Beatles, Jimi Hendrix, and Led Zeppelin. They have had the opportunity to perform on legendary stages, from the Metro, House of Blues, and Vans Warped Tour in Chicago, to the famous Whisky A Go-Go in West Hollywood. In 2018, Lever was awarded "Best Rock Entertainer" at the 37th Annual Chicago Music Awards, and in 2017, Lever was voted "Best Rock Band" by the Chicago Reader's Poll. Alongside their full-length Hover Bored (2015) and their EP Ms. Lead (2017), Lever is releasing a new full length album Douse on May 10, 2019. Lever has shared the stage with national touring acts, such as Night Ranger, RED, Saving Abel, Radkey, The Dead Deads, Summer Cannibals, Diarrhea Planet, Doll Skin, City of the Weak, Stitched Up Heart, Darling Parade, and The Composure.