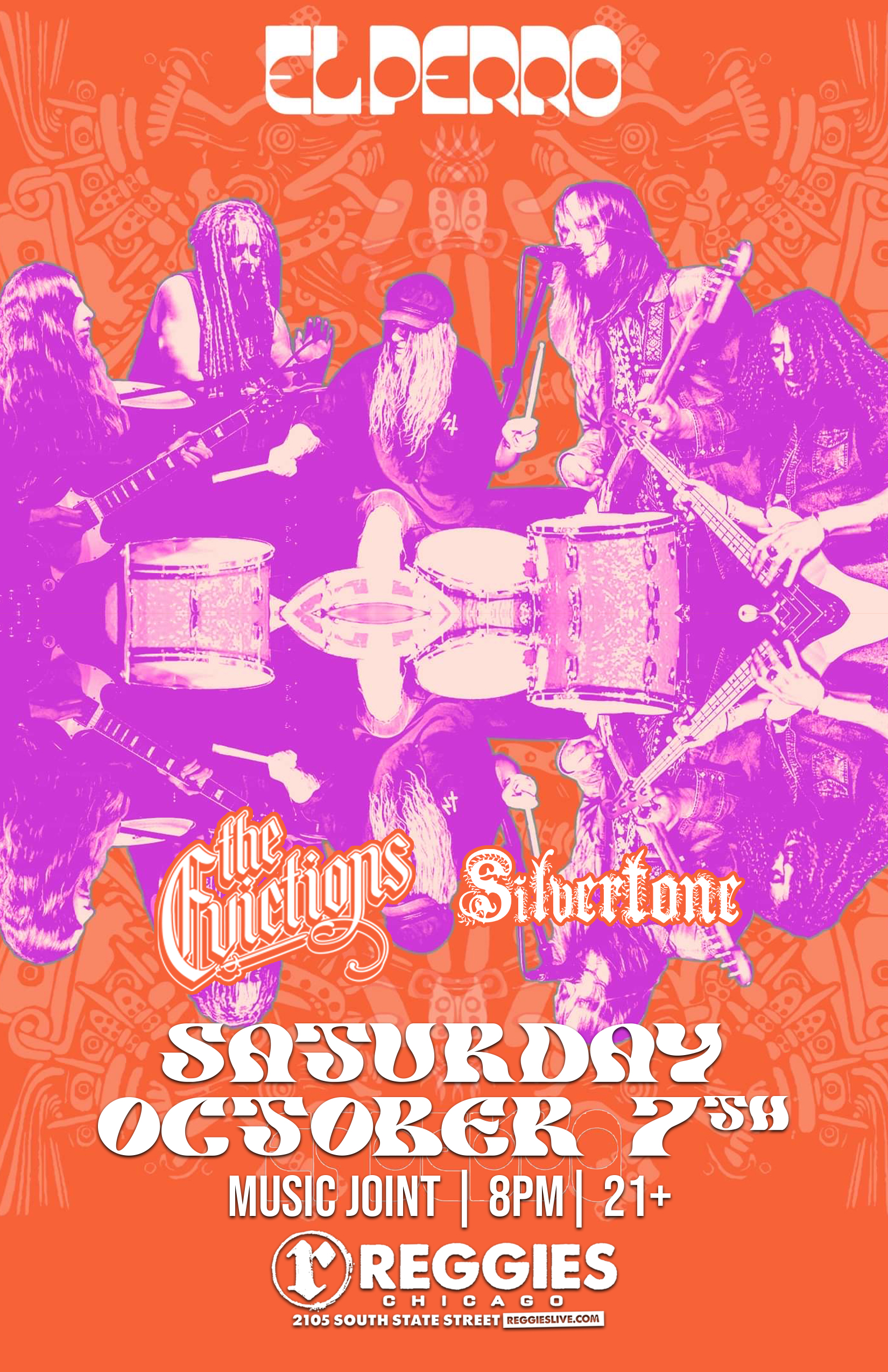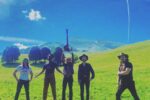 EL PERRO
(featuring Parker Griggs of Radio Moscow)
EL PERRO is a brand new band led by guitarist/vocalist/songwriter/producer Parker Griggs of RADIO MOSCOW. The sound contains elements that fans of Radio Moscow will recognize, but this is rock music with a new, fresh spin and feel. You could say that EL PERRO plays psychedelic funk rock, and you wouldn't be wrong.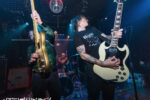 THE EVICTIONS
Chicago 3 piece playing high energy fuzzed out rock with inspirational nods to genre legends of punk, garage, and 70's stoner guitar riff apocalypse. There's catchy hooks, sweat, and a fast action feast for all your attention deficit eyes & ears.
Double album being released in early 2023, featuring the debut recording from Electrical Audio in 2018, and a live side spanning the 6 year history of the band. More info @ Another Riff Raff Label
Chris Polish – Bass
Johnny Wator – Guitar/ Vocals
Richo Marquina – Drums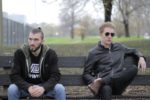 SILVERTONE
Born in the fevered jam scene of Chicago, Silvertone brings an eclectic blend of groovy rhythms, powerful licks, and soulful lyrics to rock music. Energetic foot-tapping riffs fuse with catchy head-bobbing melodies to create a unique "rock and roll you can dance to".