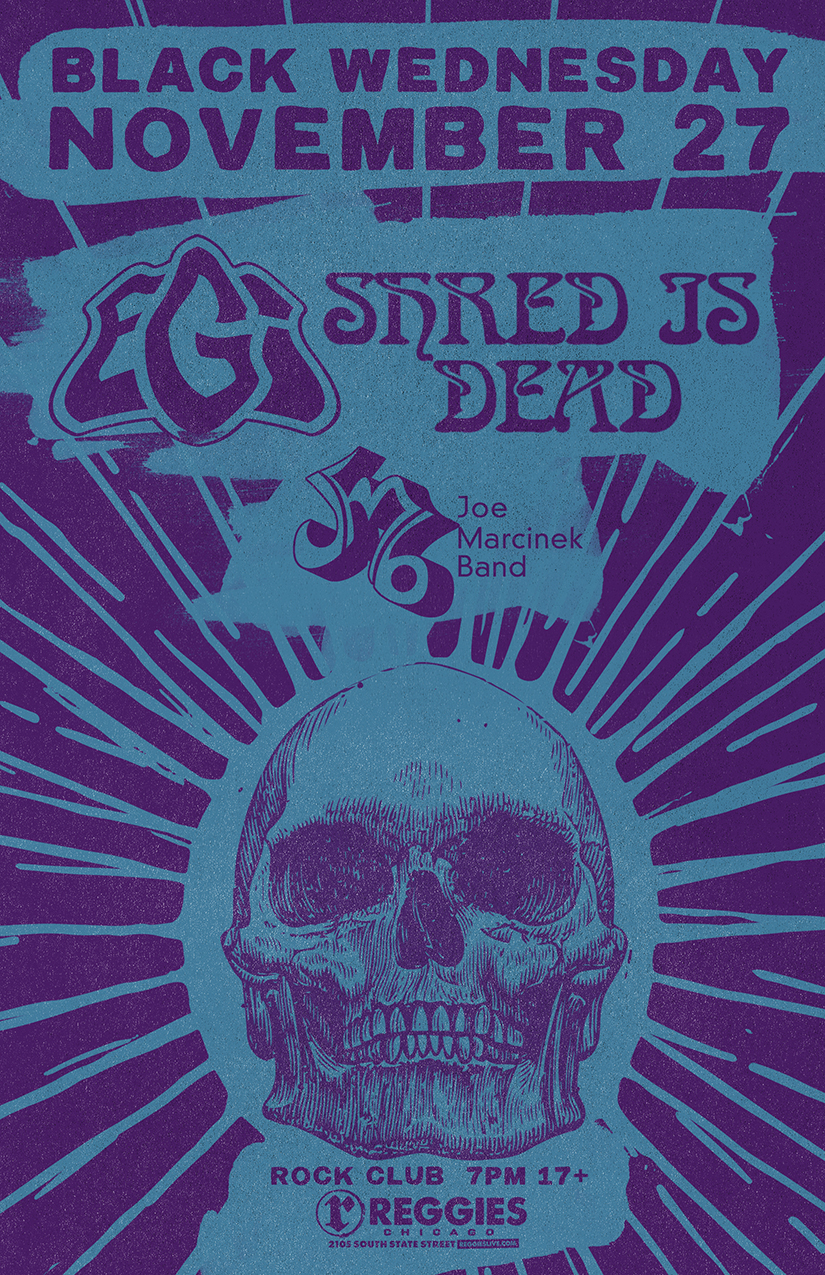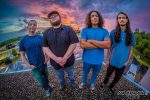 EGI
EGi (Ethereal Groove Inc.) is band from Northwest Chicagoland known for tight, catchy
songwriting and exploratory instrumental improvisations. The quartet utilizes multi-layered beats, precise and thumping bass, and searing, yet atmospheric guitar harmonies to create flowing and eclectic music that has been delighting audiences across the country for over 10 years. With a heavy focus on originality, the band curates completely fresh sets every show to take the dance floor on a ride from a pulsating, hypnotic trance to all out head banging.
Melding these jamscapes with fun, funky songwriting and lyrics that range from contemplative and aware, to tongue-in-cheek goofiness has been EGi's signature formula over the last decade. Utilizing multiple lead vocalists and a diverse background of influences and experiences between the members, the band constantly expands the boundaries, both stylistically and sonically, of what a quartet of 2 guitars, bass, and drums can create. Be sure to check out both official realizes (2016s "Plyatron" and 2018s "Vessel") on all streaming services, and bring your friends out to a club or festival near you to hear and see one of the most energetic and original bands on the circuit.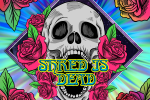 MARCUS REZAK'S SHRED IS DEAD
Progressive instrumental and vocal performances of The Grateful Dead & Jerry Garcia Band, harvesting a pure blend of inspirational jams and fierce rock n roll. Led by guitarist Marcus Rezak with an all-star group of musicians from across the universe.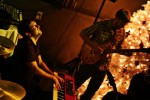 JOE MARCINEK BAND
The band is an ever evolving mixture of original compositions and incredible musicians. Each show has a slightly different lineup and interpretation. The music is a blend of jazz and funk with a cerebral emphasis on groove and improvisation.