The concert featuring Doro is CANCELED. All purchased tickets will be refunded at original point of purchase.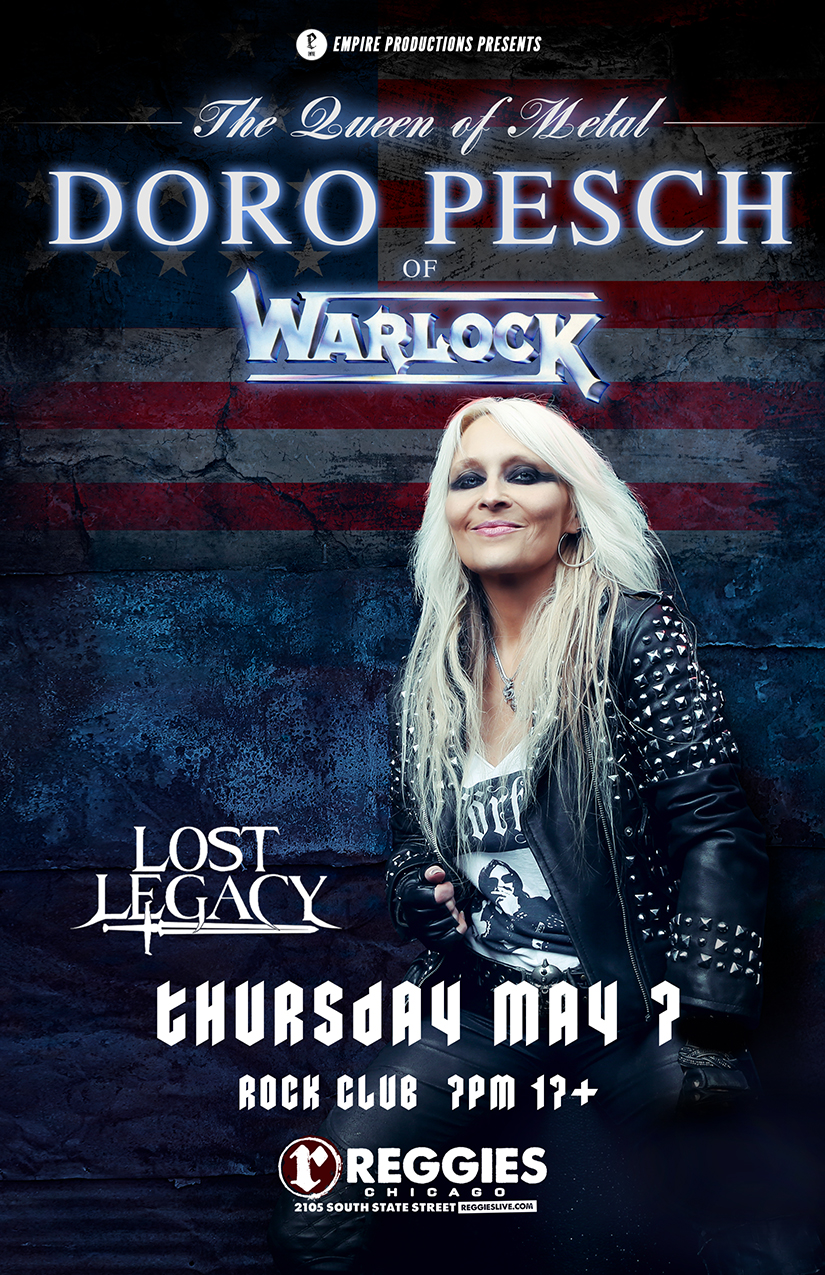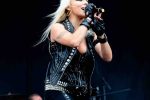 DORO
DORO Pesch is a living legend! And now the entire world knows it, after the "Queen of Rock & Metal" has received her first ever "Legends-Award" at England's renowned "Golden Gods Awards" on July 17th 2013 at O2 Arena, London. On September 13th in Berlin 2013 DORO received the "Legend" Award from Metal Hammer Germany.
A true highlight of a career, already going on for three decades.

DORO can look back at a really unique journey in the music business. DORO, in numbers this means: Gold and platinum awards for about 10 million sold records, over 2.800 live shows on four continents and in 60 different countries of this world, 16 studio records, four DVD's. Countless cover stories on all important Music Magazines and millions of overwhelmed fans around the globe.
At the age of 16 DORO started playing in her first bands, but the story of her success began with her band WARLOCK in 1982 and the first album "Burning The Witches", 1983: the first steps of a world career, that in 1986 got her to perform at the legendary "Monsters of Rock" Festival at British Castle Donnington, as the first ever female musician – and in front of 120.000 frenetic fans.
The same year DORO and WARLOCK took the chance to support JUDAS PRIEST on a world tour. At this point DORO decided to finally quit her job as a graphic designer and to entirely enter the music business, with all her heart, body and soul. On giant world tours in the USA, South America, China, Japan, Australia and Europe DORO conquered a huge fan base. In Spain and Russia she is worshiped like a goddess. Additionally she has done mega-tours with icons such as Ronnie James Dio, the SCORPIONS or MOTÖRHEAD.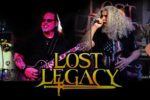 LOST LEGACY
Lost Legacy was founded in 1998 in the Bronx New York. A Power Metal band that is known for playing melodic music with an attitude. Combining lyrical stories that are based on real life situations with positive and uplifting messages. David Franco brings very strong vocals and fronts the band with an energy that is infectious. Lost Legacy brings an assault of twin lead guitars, a heavy guitar sound and aggressive melodic riffs.
The band builds on the classic sounds of Power Metal with a modern approach. Scott Bennett, Lead Guitar, will keep the crowds shaking their heads with his guitar acrobatics. Jorge Pulido, Lead Guitar, will take you on a journey with his aggressive melodic runs. The Rhythm section of AJ Spinelli and Jochen Wittlinger lay the foundation to anchor the band. Lost Legacy has played many shows through out its history and shared the stage with several National and International acts. Some of the most notable venues they have played are: The Whiskey a Go Go, Stage 48, Webster Hall, Gramercy Theatre, Revolution, Sullivan Hall, BB Kings, Blackthorn 51, Fish Head Cantina, Crafthouse and Route 47 Pub N Grub. The band has played several US States including; New York, New Jersey, Pennsylvania, Connecticut, Maryland, Minneapolis and in Los Angeles, CA.
Lost Legacy completed a successful tour in support of Metal Church to four sold out venues during the month of May 2019 in New York, Baltimore, Pittsburgh and Minneapolis.
The band finished recording their follow up album to the 2009 "The Aftermath" The album titled "In the name of Freedom" will be released early of 2020 by "Pure Steel Records"
Lost Legacy is: David Franco Vocals, Scott Bennett Lead Guitars, Jorge Pulido Lead Guitars, Jochen Witllinger Bass Guitar and AJ Spinelli Drums. The band is based out of The Bronx NY and have opened for several National acts, including: Jon Oliva's Pain, Lizzy Borden, Doro Pesch, Circle II Circle, Manticore, Randy Jackson of Zebra , Chris Caffery, Winger, Gilby Clarke, Whiplash, The Foundry, Jake E Lee's Red Dragon Cartel, Release the Archers, Ashes of Ares, Metal Church, Lynch Mob, Stryper, Attacker, Dokken and Fates Warning.