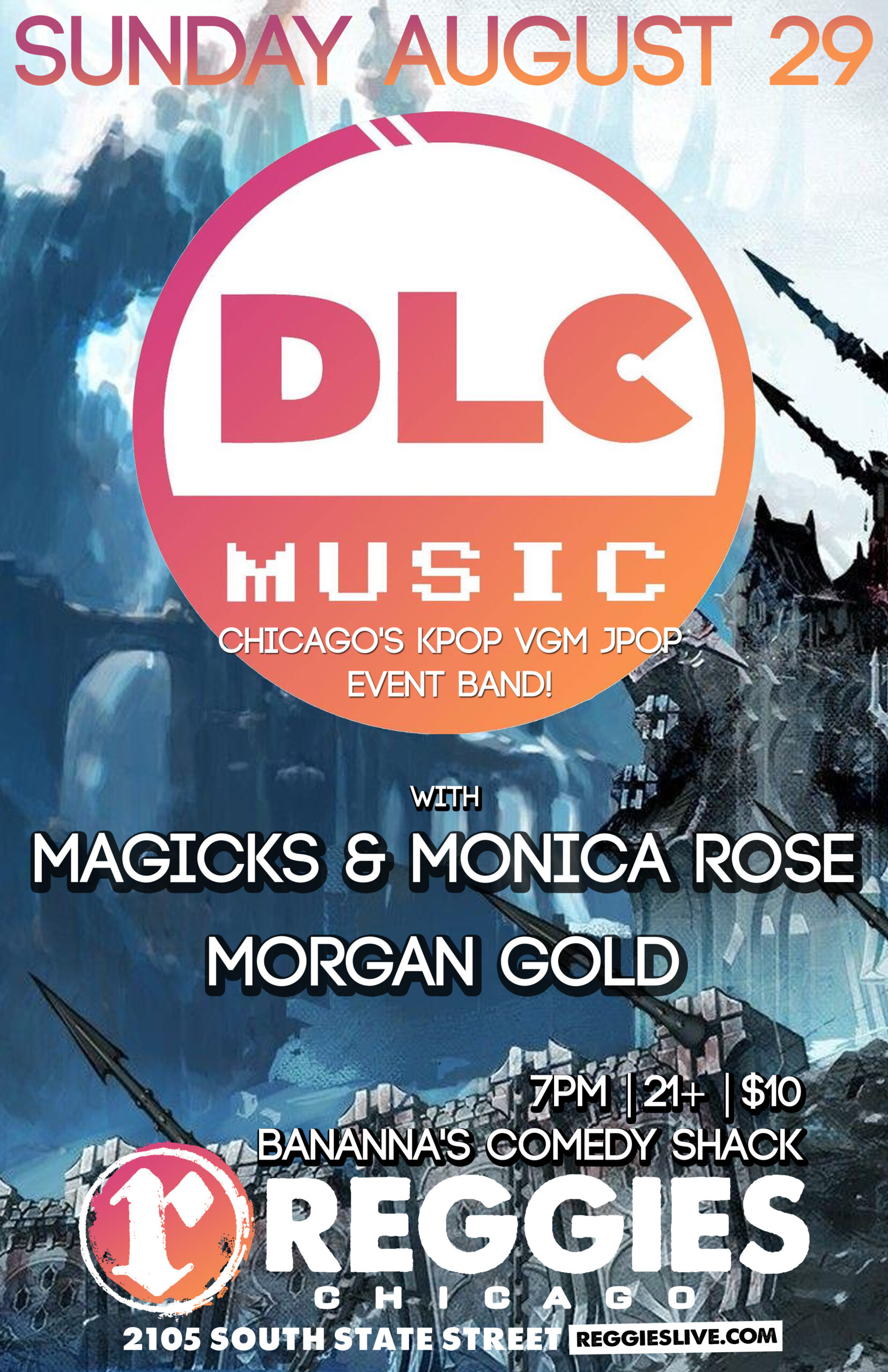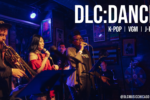 DLC: DANCE
DLC: DANCE is the Midwest's #1 and only K-Pop band! This 10-piece ensemble brings a unique twist to the biggest K-Pop hits with a driving horn section, live electronic drums, and ripping jazz solos. Featuring top-tier musicians known for their work with Jennifer Hudson, Martha Reeves, Fox's Empire series, and many more. Grab your light sticks and get ready for the best K-Pop show outside of Seoul!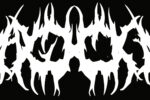 MAGICKS
The beauty of Magicks sound is that it is as accessible as it is indecipherable. Although the Chicago native cites hip hop, rhythm and blues and shoegaze as initial influences, the end product is much more. Magicks is a high minister in the "Church of What's Happening Now", managing to blend a virtual primer of today's most influential sounds into one cohesive package that actually sounds good (to even the most jaded critic). This is dreamy pop music crafted by a psychick warrior. Equal parts pleasure and challenge to the modern ear.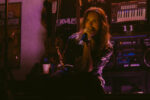 MORGAN GOLD
Morgan Gold is a Chicago-based singer, songwriter, musician, and performer. Morgan developed a skill for songwriting at the age of ten, and began exploring her interests in vocal performance and acting. Her endeavors lead her down a variety of paths including musical theatre and comedy. Although she found joy and promising opportunities in those fields, her love for music and songwriting would always find its way back to her. In early 2018, Morgan took advantage of her versatile performance background, and began her music career that continues to this day.
Since 2018, Morgan has released four EP's (including her latest project, "Spotlight") and ten singles, combining for over 30,000 streams on Spotify, and 80,000 streams on Audiomack. Her 2019 EP, "I've Seen Enough, I Know What It Does", Equipped with a variety of sounds, she draws inspiration from a wide range of artists such as The Weeknd, 070 Shake, and JMSN. Her signature falsetto and soft tones have trademarked her sound that is becoming instantly recognizable amongst fans. Morgan began to pick up momentum through live performances, earning sets at venues such as Subterranean in Chicago. Audience members described her sets as "captivating", and "a genuine experience". She took those descriptors, and began to cultivate her own "captivating"sound. Whether she's backed by a wall of production, or just her acoustic guitar, Morgan aims to be a force in her own lane.
Throughout 2020, Morgan has been working on elevating her sound even further. Since teaming up with Chicago producer and engineer, Jamie Sumner, she has collaborated with countless artists across the Midwest. Her latest project "Spotlight"(March 2021), is a statement to her listeners, recording her own journey and battles in a transparent, and cinematic soundscape.