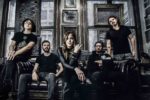 DISTRICT 97
DISTRICT 97 is undoubtedly the most musically-adventurous rock band in the world to feature an American Idol Top 10 Female Finalist. Since 2008, this quintet from Chicago has melded an adventurous, uncompromising instrumental prowess with the look, sound, and stage presence of vocalist Leslie Hunt. Through world tours and a stream of studio and live releases, the band has garnered a worldwide fanbase; collaborating with iconic singer/bassist John Wetton (King Crimson, Asia, UK) and drawing praise from Bill Bruford (drummer of Yes/King Crimson/Genesis), Mike Portnoy (drummer of Dream Theater/Transatlantic) and other rock luminaries along the way. Their new album Screens and its accompanying live show are their most ambitious efforts to date.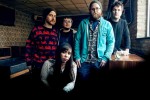 HOOD SMOKE
"Bryan Doherty bends the bass into something rarely heard, but entirely worth the price of admission." So says All Music Guide, and they're right: Much like Doherty's brilliant bass playing, his band Hood Smoke blends soul and pop a la Rufus, David Byrne and The Band. Hood Smoke's line-up reads like a "who's who" of Chicago music masters, all of whom have played with everyone from Quincy Jones to Koko Taylor to Steve Coleman and Howard Levy. Rising star Sarah Marie Young's voice will no doubt turn heads with its uncanny combination of grit and precision. Her voice and her bandmates' undeniable chops make Hood Smoke's album, Laid Up In Ordinary, a must-hear release of 2013.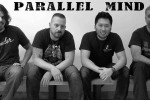 PARALLEL MIND
Throughout their career, Parallel Mind has continually impressed listeners with their technical prowess, sophisticated compositions, and high quality live performances. The group began in the fall of '99 with the meeting of drummer Joe Babiak and keyboardist Nibandh Nadkarni. The two shared a similar musical vision, and despite numerous changes in personnel/instrumentation over the years, Joe and Nibandh have always remained the group's backbone.
In 2001, Parallel Mind released their first EP and performed many shows in Wisconsin and the Chicagoland area. In 2005, Parallel Mind released their first full-length instrumental album 'Colossus ADEA' and was signed by the Canadian record label Unicorn Digital. 'Colossus ADEA' featured various guest musicians while drums, bass, and keyboards remained the core instrumentation.
In 2014, after an extensive hiatus, Parallel Mind reassembled utilizing the talents of former members and continued writing. With the return of guitarist Aaron Harris, Parallel Mind expanded its songwriting capabilities and sonic palette. In August of 2015, Parallel Mind released their second full-length album titled 'Connections.' 'Connections' represents a decades worth of musical ideas finally brought to fruition and reflects the many parallels between band members, both past and present.