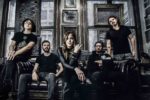 DISTRICT 97
DISTRICT 97 is undoubtedly the most musically-adventurous rock band in the world to feature an American Idol Top 10 Female Finalist. Since 2008, this quintet from Chicago has melded an adventurous, uncompromising instrumental prowess with the look, sound, and stage presence of vocalist Leslie Hunt. Through world tours and a stream of studio and live releases, the band has garnered a worldwide fanbase; collaborating with iconic singer/bassist John Wetton (King Crimson, Asia, UK) and drawing praise from Bill Bruford (drummer of Yes/King Crimson/Genesis), Mike Portnoy (drummer of Dream Theater/Transatlantic) and other rock luminaries along the way. Their new album Screens and its accompanying live show are their most ambitious efforts to date.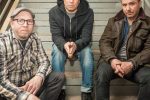 MOON
Moon: Heavy, melodic, propulsive, spacious, dark, rock. Moon is echo-laden guitar, post rock bass, propulsive drumming, shifting time signatures, and haunting, ethereal vocals.
Moon formed in late 2008. They released their first album, Finding and Losing the Light in 2012 and their second album, Distant But Close in 2014, and third album, Extinction, in 2018.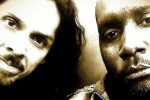 THE CHINESE PROFESSIONALS
The Chinese Professionals are drummer Victor Salazar and guitarist Peter Allen. The Chicago natives formed the band as an alternative musical outlet to the duo's main band, Big Electric. The Chinese Professionals combine improvisation with structured motifs and riffs to create an exciting blend of rock, metal, and prog tinged instrumentals played with precision and passion.