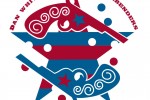 DAN WHITAKER AND THE SHINEBENDERS
Dan Whitaker & The Shinebenders are a modern day honky-tonk band from Chicago, IL. They have been entertaining audiences since 2003 with countless performances in Chicago and the Mid West and two full length albums to date.
The Shinebenders, the band that makes the magic flow, includes Earl Powers on bass and occasional vocals, Belden "Trip" Kimball on acoustic guitar and vocals, Chase Jackson on drums and Gabriel Stutz on pedal steel.
Dan Whitaker is a long time Chicago based singer, song writer,and guitarist. Whitaker's past associations go back to the late 1980's with DeKalb IL. punk-funk-rockers June Bug Massacre, 1990's with the Americana/blues/rock band Great Plains Gypsies, and most recently Chicago jam-rockers The Gyps. He currently also plays in Western Grand, a Chicago Americana/rock band featuring Jay Harris.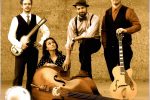 THE WESTERLEES
The Westerlees are like old-fashioned, country-baked pie. They don't
make them much like that anymore, but every time you taste one you
wonder why not. Steel Guitar, Fiddle, Clarinet, and the occasional Tap
Dancer all come together to deliver wholesome (and perhaps more often,
daringly tart) tunes from the 1920s, 30s, and 40s.  Everything from
the Light Crust Doughboys to Bob Wills to Hank Williams is performed
with levity and humor.
They also have many originals in the style which reveal the
satirically comical worldview of singer and songwriter Patrick
Brenner. The band has a rotation of other cast members too, each
bringing their own expertise and personality to the authentically
vintage sound and performance of the Westerlees.
Come see what audiences at county fairs, street festivals and dive
bars have been buzzing about. If you get a taste of their down-home,
old-timey, country flavor, you are guaranteed to be entertained!