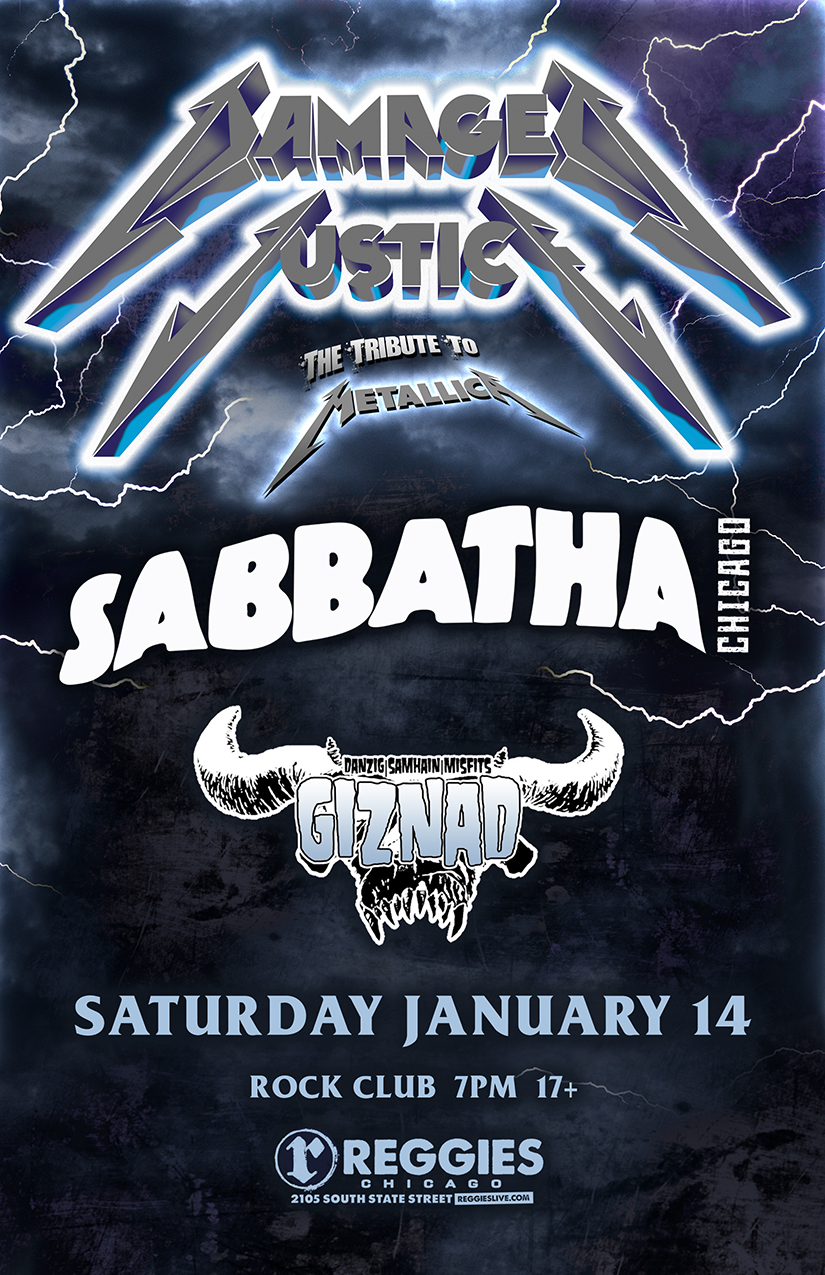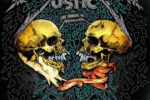 DAMAGED JUSTICE
(Metallica Tribute)
Damaged Justice was formed in 1996 by drummer Robert Masliansky. Robert kept the band together through the thick and thin of Metallica's career and the local Chicago music scene. It's the band's long-term goal to play every single song in Metallica's catalog live on stage. In the short term, Damaged Justice aims to please Metallica fans of every type; with set lists routinely comprised of tunes spanning the entire Metalli-collection.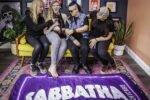 SABBATHA
(Black Sabbath Tribute)
Sabbatha Chicago covers material from all eras! Live performances include Black Sabbath's bible of Ozzy tracks and the orchestral Ronnie James Dio-era tunes! The band's repertoire combines the darkness of Sabbath and the timeless solo works of Dio and Ozzy– with a killer, female twist!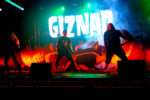 GIZNAD
Chicago based GIZNAD is the only known dual DANZIG and MISFITS tribute band playing the best material off of Danzig 1-4 and Glenn era Misfits albums that will leave the most casual listener and biggest fans satisfied.