Join Alligator Recording Artist Curtis Salgado joined by fellow Alligator Recording Artist Nick Moss and Gerry Hundt for a special intimate performance. This rare trio performance by Seattle vocalist with Moss and Hundt will be something to savor.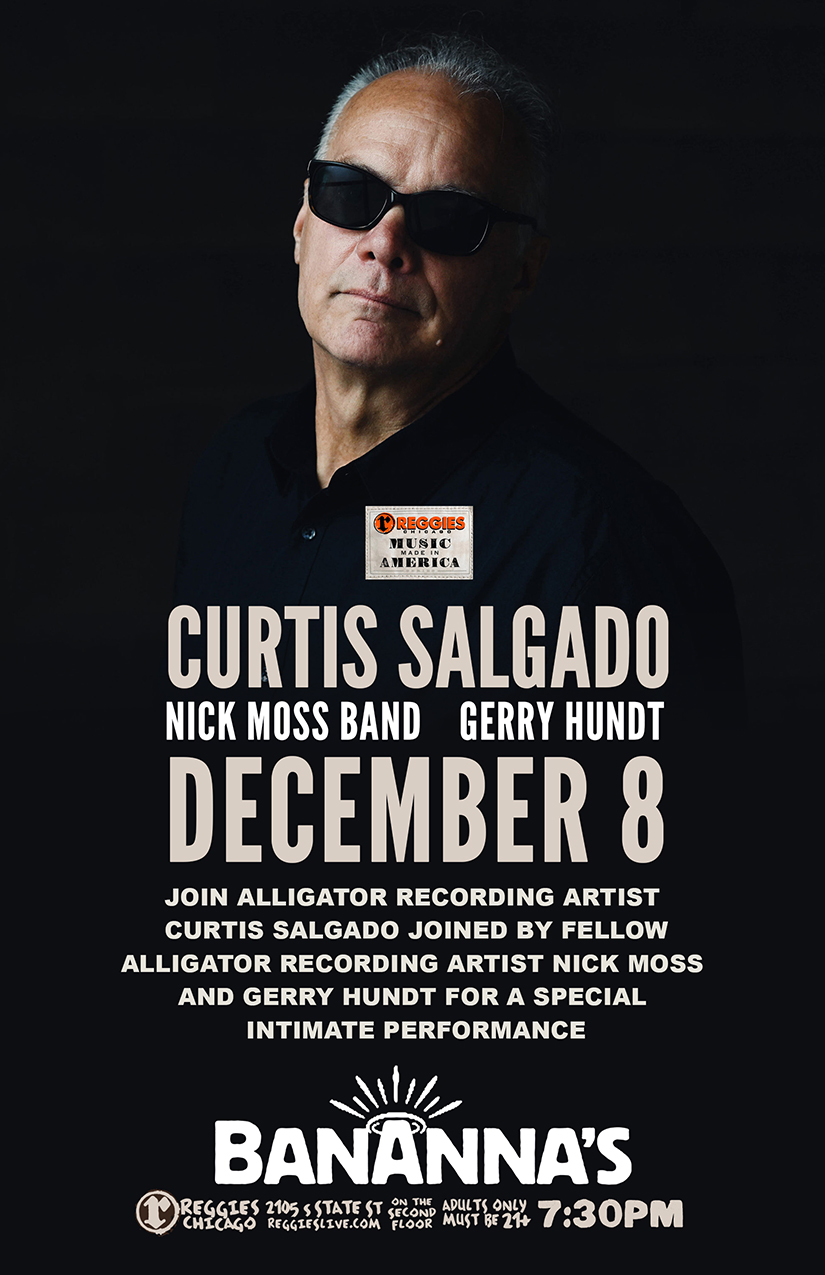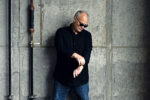 CURTIS SALGADO
Curtis Salgado – Damage Control January 18, 2021. Available February 26, 2021 Award-winning vocalist, instrumentalist and songwriter Curtis Salgado, the man NPR calls "an icon" with "a huge voice," will release his new Alligator Records album, Damage Control, on Friday, February 26,…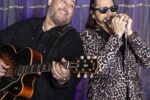 NICK MOSS BAND
After 30 years in the Blues and based in Chicago, The Nick Moss Band performs across the country & around the world. Look for the NEW Alligator Records re-release with Dennis Gruenling – "Lucky Guy" – now in stores and online!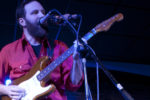 GERRY HUNDT
Gerry Hundt is a wunderkind of a blues and old-timey music multi-instrumentalist who plays as many roles as he does instruments, performing as a bandleader as well as a sideman, in full bands, quartets, trios, duos and solo.But his "Legendary One-Man Band" has become Hundt's alter ego, just as, say, Spiderman is Peter Parker's. And to see him in action on his guitar/harmonica/bass drum/snare rig one wonders if Hundt was bitten by a radioactive boll weevil in his youth, enabling him to tear it up on his own terms, transforming from merely Gerry Hundt, musician, into "Gerry Hundt the Legendary One-Man Band," sprouting stringed instruments, rack attachments and foot devices, and bursting into a set of hot, rag-time blues. I mean, I don't know, but then there was that time he "went to Colorado," and came back a full-fledged one-man-band-kind-of a musician. I'm just sayin'.Okay, then how and why does he do it? Is it just because he can—like chewing gum and walking at the same time—but while solving a Rubik's Cube, giving a fiery filibuster and dancing a tarantella? You know, there are musicians, and there are performers. And then there are entertainers. Hundt is an entertainer—in the classic sense of "all-in and fully involved." In the tradition of musical gizmo geniuses Jesse "Lone Cat" Fuller, Joe Hill Louis and Dr. Ross, he's a guitar-pickin', drum-thumpin', kazoo-blowin' kinetic combination of Rube Goldberg, Blind Boy Fuller, the Mississippi Sheiks and a medicine show at a tent revival meeting.I mean, the boy lays one helluva racket!