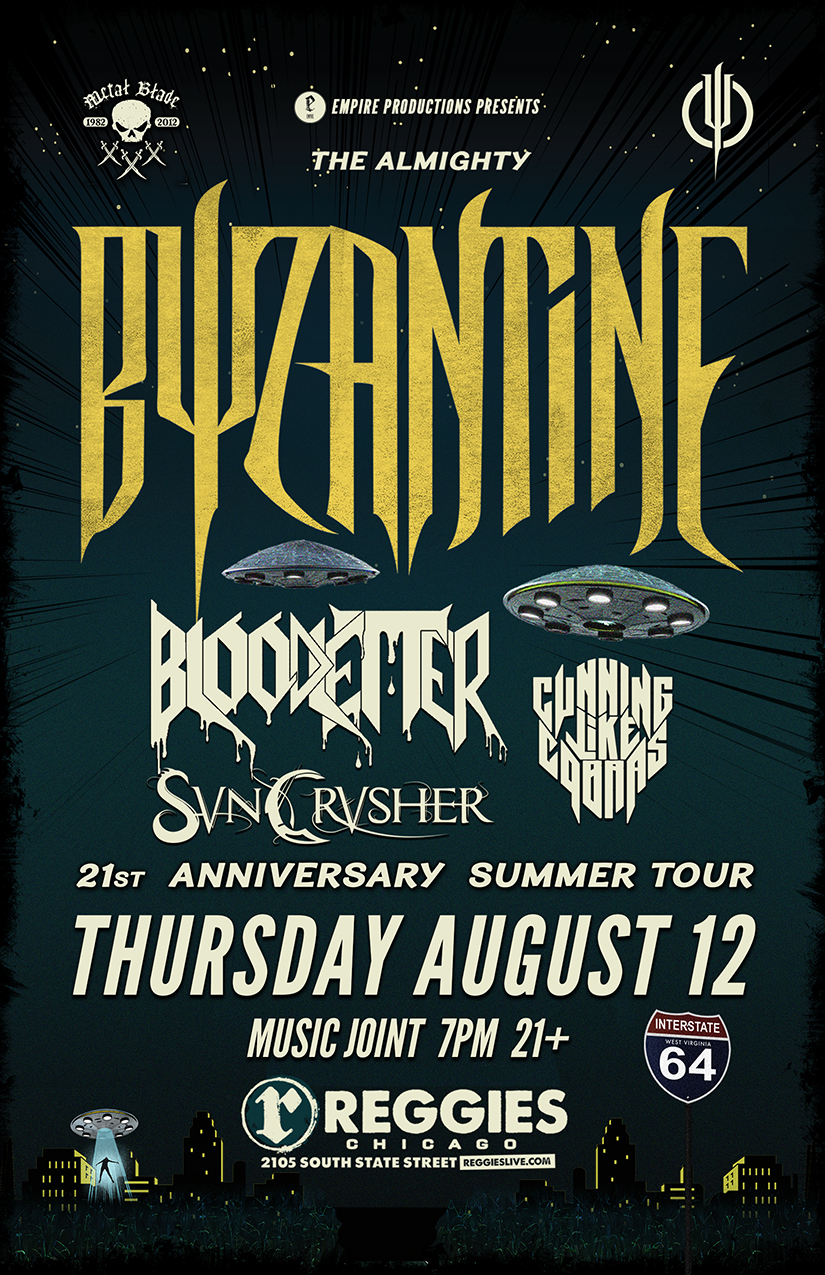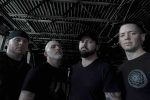 BYZANTINE
Chris Ojeda: Vocals, Rhythm Guitar
Brian Henderson: Lead Guitar, Vocals
Sean Sydnor: Bass Guitar, Acoustic Guitar
Matt Bowles: Drums
To state that The Cicada Tree is 'classic Byzantine' in no way implies that this is an album solely rooted in the band's past. Certainly, all of the hallmarks that have made their sound so compelling for close to two decades are present and correct: muscular yet lithe riffs and fluid leads play against gripping, dynamic and at times unpredictable rhythms, while rich melodies and lyrics that are both involved and intelligent wind their way through every track. But, once more, the groove metal unit has continued their steady evolution – the interplay between their members organic and natural, imbuing the record's sixty-two-minute running time with a freshness and urgency. "After seventeen years of writing music for Byzantine, I know to let it just come as it may," states vocalist/guitarist Chris Ojeda. "I never really know what the songs are going to sound like or even the direction they might take. My main focus is to always experiment and push the parameters that have been pushed by past Byzantine albums, without straying too far from the original goal."
BLOODLETTER
What was once an outlet for humorous expression, now has become a vehicle to condemn listeners to a damn good time. Bloodletter conjures images of hellish punishment for those who have sinned and salvation for those who bend their knee to the dark lord. The expression "like a bat out of hell" has never been more appropriate. Combining pulsing drums, thundering bass, face shredding guitars and ghastly vocals, Chicago's own, Bloodletter is unleashing a sonic assault of hellish music for all to hear.
Combining elements of speedy thrash, death, black, power metal and hardcore punk, along with a stage show that will make those faint of heart shiver and shake, Bloodletter is on a campaign to not only become super villains of the Chicago metal scene, but to teach lowly sinners a lesson through spreading their bombastic brand of metal upon all who listen.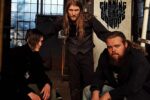 CUNNING LIKE COBRAS
Too late to explore the Earth, Too early to explore Space, The Esoteric Mind is our domain!
Fast Paced, Thrash-Punk Trio from Chicago… Welcome to the Era of the Cobra! Raw tone, Thunderous Drums and Piercing Solos: The Three Headed Cobra-Ready to STRIKE!