DJ Wizzard will be spinning after the live performances from 10:30pm-1am. $10 Cover or Free with paid entry from the earlier show.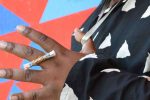 MANASSEH
Manasseh was born and raised on the South Side of Chicago. His initial artistic disposition was shaped by his mother who used to sing to him as a means of norma
l communication, requiring that he sing responses back in perfect pitch. Music has not left his soul since and neither has his incessant drive for musical perfection.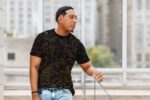 BRANDON JAMES
Brandon James is a Chicago based powerhouse vocalist that is not only sultry, but grips you with waves of raw emotions featuring a contemporary soul and R&B Pop sound. Exposing you to tingles of both Stevie Wonder & John Legend, he leaves his own mark with unforgettable performances at venues such as UIC Pavilion, House of Blues, Reggies and HVAC where he's opened up for acts such as Ryan Leslie, Method Man, Ghost Face, Bubba Sparks & the iconic Earth Wind & Fire.
ILLVILE VANGUARD
Group of people from Chicago bringing forth new ideas🤘🏽😤🤘🏽|Chicago,IL| Jazz, fusion, hip-hop|