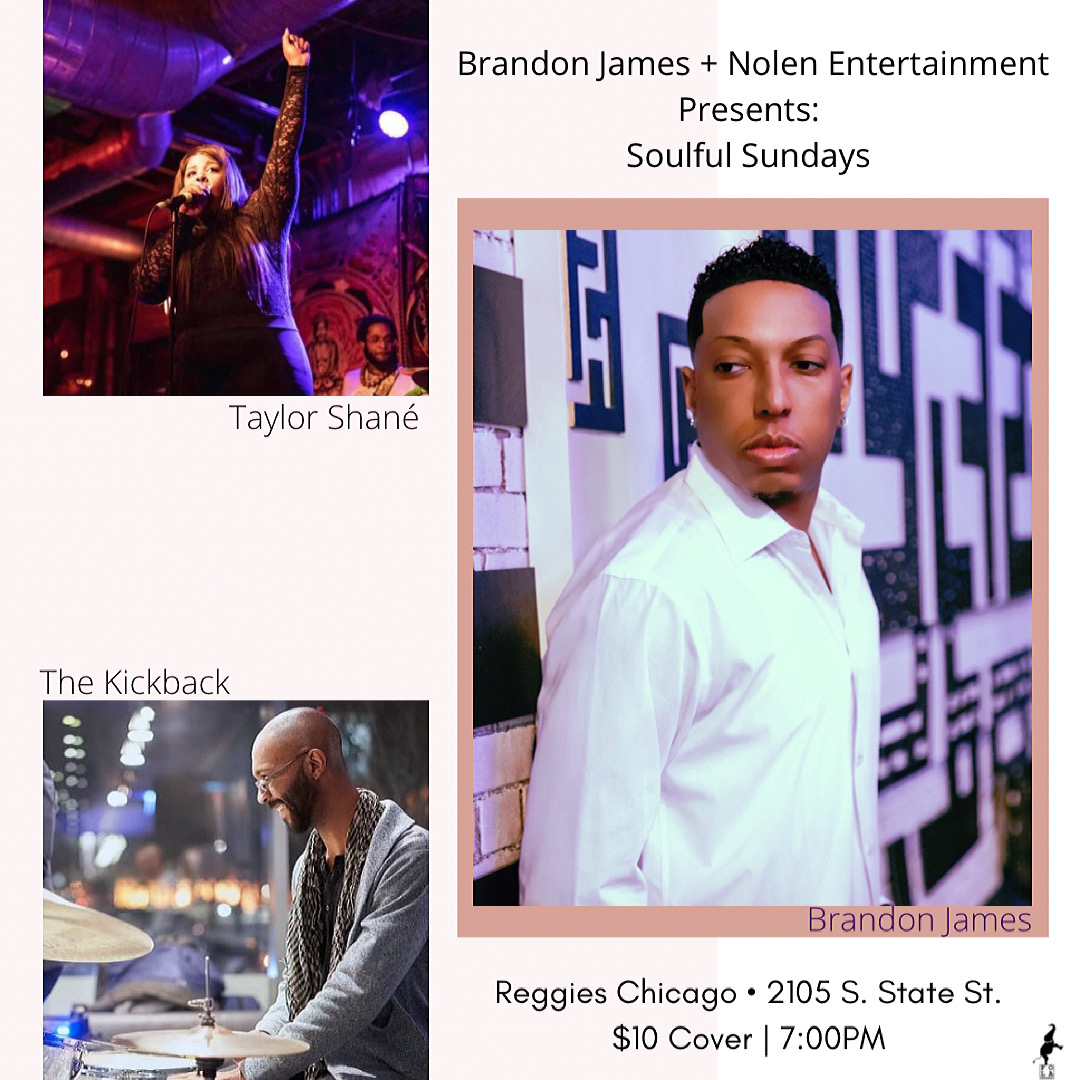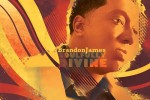 BRANDON JAMES
Singing sensation Brandon James is a rising star who's setting his sights on making an impact across the globe.
Chicago native Brandon James delivers a versatile sound of pop and soul to his ever growing fanbase and has plans of delivering much more. Lauren Tate of Serious Art Magazine describes him and his music as " a refreshingly classic but up to date sound that out shines most upcoming singers."
Brandon is currently working on releasing a new Album "Soul Sessions" out now!! The album will be distributed by Ditto Music and made available for download on ITunes, streamed on Spotify and available for purchase on his website The lead single will be released on October 14th. It will be promoted to the world in a music video debuted on Youtube and rotation on MTV. A midwest promotional tour is also in the works.
A Chicago native Brandon James celebrates his birthday on March 17th. He states that he "started doing music as an outlet for depression in Elementary School." Not realizing his full potential at the time he also states that he "first realized his full potential and passion for singing at the age of 12, after being pushed to become involved in various music related school projects to keep him out of trouble."
After high school he challenged himself to become a better at his craft, including taking voice lessons from Bobby Wilsyn one of the best Chicago Jazz musicians as well as Ars Musica and Classical singer Andrew Schultze.Seeking to learn music on all levels Brandon James attended Columbia College of Chicago where he earned a degree in Music Performance & Music Business in 2009. The same year Brandon got the chance to perform with legendary band Earth,Wind and Fire.
Brandon James's primary goal is to share his story and testimony through his music with millions of people all over the world. He seeks to to inspire,touch hearts and provoke thought with his music. In addition to performing live at various notable venues across Chicago including the UIC Pavilion. Brandon James current singles "Surreal" "Dreams, Hopes, Drama" and "There She Goes" can be heard on his website and at www.branddo20music.com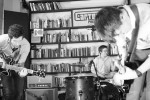 THE KICKBACK
Familiarizing oneself to The Kickback may seem like an exercise in confronting consistent sets of seemingly opposing ideas: A band that prides itself on its love of Muppet Christmas specials and youthful naiveté but has no problem admitting to a paralyzing fear of death and decline. The group seems to strive for brutal honesty, all-the-while realizing they're a pop band playing pop music. Even the membership of the group itself may seem odd: one-half brothers from South Dakota, one-half Chicago transplants from Washington D.C. and Mexico.
Comprised of brothers Billy (vocals, guitar) and Danny (drums) Yost, Eamonn Donnelly (bass) and Jonny Ifergan (guitar), Chicago's The Kickback is a result of the brothers' emigration to The Windy City from rural South Dakota in late 2009 and the subsequent Craigslist pleas seeking out band members. The group's music (with songs exploring journalists banding together in the early 1980s to battle the decline of print journalism through sheer ultraviolence to the emasculation of trying to protect the woman you love in a city you don't understand in a body you know is eventually going in the ground) have earned the group wide praise from Rolling Stone, Sound Opinons contributor Jim Derogatis, You Ain't No Picasso, the Chicago Tribune, and many more.
After a steady two years of touring and supporting acts like White Rabbits, Smith Westerns, Here We Go Magic, Tapes 'n Tapes, and Telekinesis (all-the-while earning a reputation as a stellar and explosive live act), the band has released Kill Fee, an EP of live takes and studio recordings. In July, the group announced that it would be recording their debut LP (tentatively titled Sorry All Over The Place, after a footnote in David Foster Wallace's Infinite Jest) with producer Dennis Herring (Modest Mouse, Elvis Costello, Wavves) at his Sweet Tea studio in Oxford, Mississippi. Following the mastering process (undertaken by Brian Lucey (Black Keys, The Shins, Neko Case), the group will embark on a nationwide tour in support of the release. To document their travels, the band began recording their podcast, Diary of a Disas-tour, in December of 2010 are nearing their 60th episode. The show attempts to address the far-from-glamorized lives of a band on the road and the arrested development indicative of the lives they have chosen.