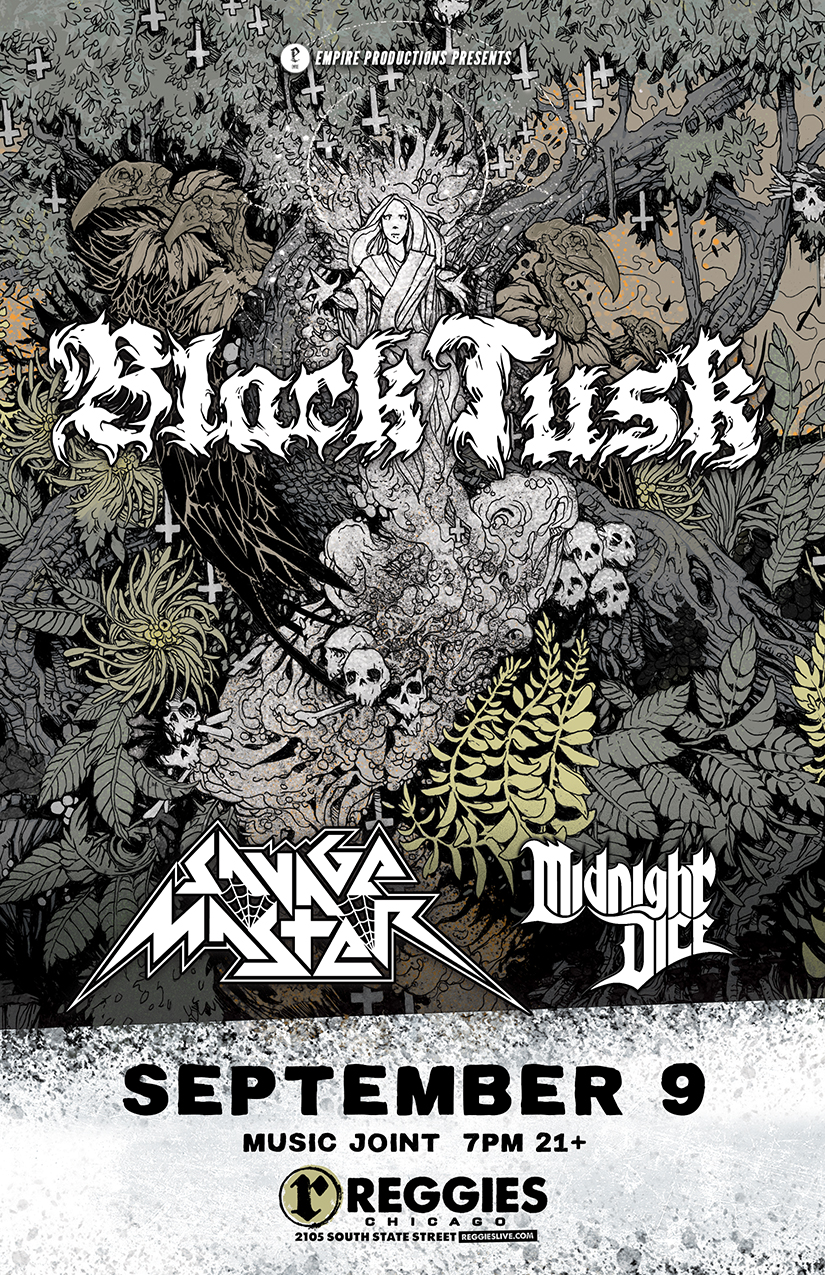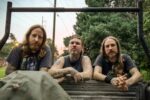 BLACK TUSK
Black Tusk was born from sweat. There was blood, and maybe a few tears, too, but more than anything, it was sweat that marked the earliest years of Savannah, Georgia's Black Tusk. Formed in 2005 by three lifelong friends—bassist Jonathan Athon, guitarist Andrew Fidler, and drummer James May—the band welded together what they called "swamp metal."
Photo credit Geoff Johnson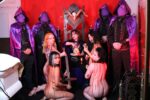 SAVAGE MASTER
From the very depths of hell and darkness, the wicked warriors of SAVAGE MASTER return with their new album "With Whips And Chains". Two years after releasing their debut titled "Mask Of The Devil", which has been promoted on two full US tours and on several festival stages, Stacey Savage and her hooded henchmen are back with a new Occult Heavy Metal opus, that takes you far beyond the promise of their first album, into a world of hellfire and horses, burning witches and spirits of the damned. Listen as Kentucky's True Metal cultists Savage Master rip through their second offering, 10 new songs of satanic fury and bloodstains. Not for the faint of heart!
On "With Whips And Chains", the Metal tyrant Stacey Savage returns with the crack of the Devil's whip, claiming her rightful throne with her signature sensual devils screech, and backed by blistering Classic Heavy Metal riffs played by masked brutes spawned from the loins of Lucifer himself!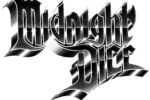 MIDNIGHT DICE
Chicago's Midnight Dice was formed in the Summer of 2017 by Rusty, Steve, Mandy, and Jose after their previous band, Satan's Hallow, went on indefinite hiatus following the release of their well received self-titled album and a performance at the prestigious Keep It True festival in Germany in April 2017. For fans of: Dio, Judas Priest, Dokken, Satan's Hallow, etc.