Given the rise of the Delta variant,Bit Brigade and friends are requiring Proof of Vaccination or a Negative COVID-19 test for concert entry. 
Anyone entering the concert will be required to show proof of full vaccination or a negative COVID-19 test result for entry. Final dose of vaccination must be received no less than 14 days prior to the event. The COVID-19 test must be administered within 72 hours of the event. We will accept a hard copy of your vaccination card or negative test result, a printed photocopy or a digital image on your phone, and must match your Government-issued ID..
Bit Brigade performs rock covers of full NES game soundtracks as their gamer speed runs the game live on stage.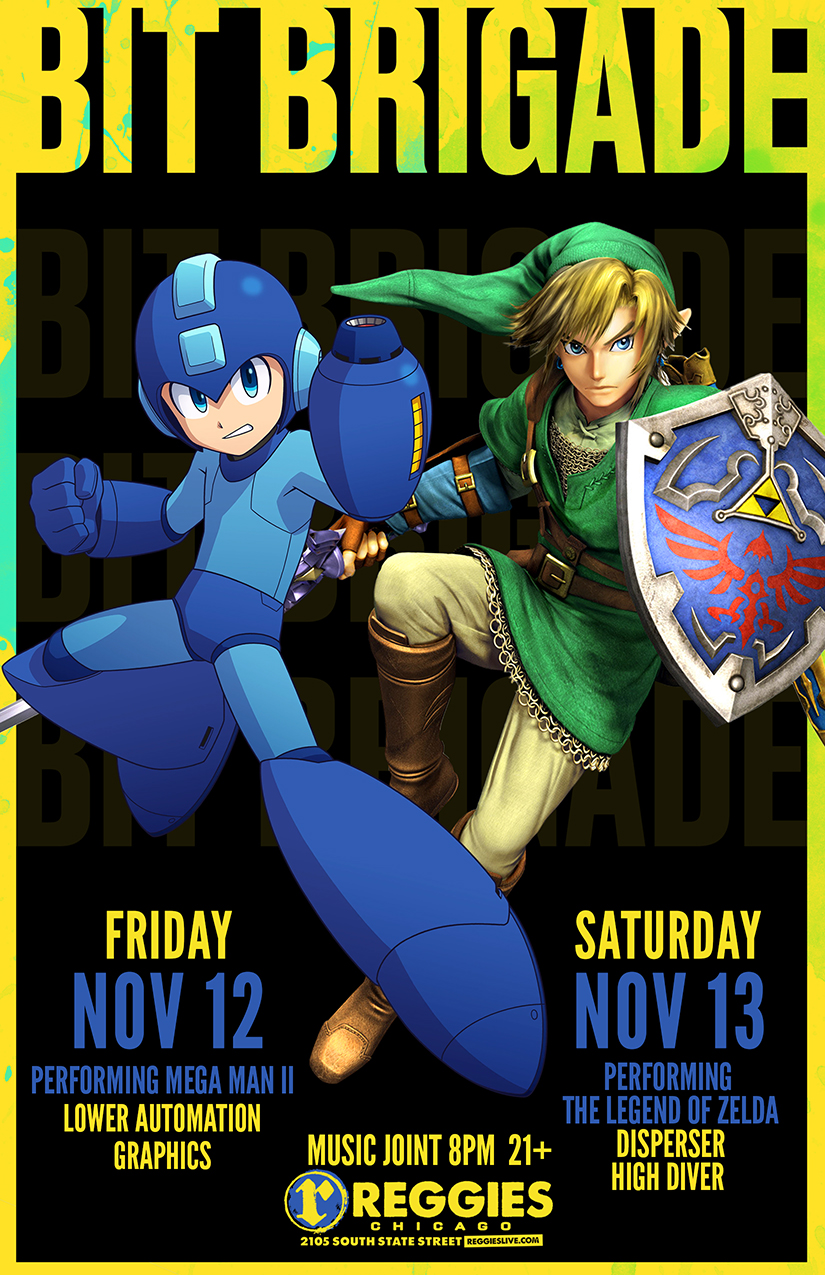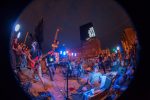 BIT BRIGADE
"When was the last time you attended a live music performance with a genuine element of risk involved? And no, going to a Gwar show with a white t-shirt on doesn't count. When Bit Brigade takes the stage your mind will frantically oscillate between "Oh! Agh!! Please don't die!!" and "YES! He's doing it!!" Combining the dread and daring of a live video game speed run with the spot-on technique of a live band covering the musical accompaniment to everything you're seeing on-screen in real time, Bit Brigade will have you swinging between the two mediums. From thrashing about to live renditions of your favorite stage themes, fingers yearning to the sky in a rock 'n roll parody of sea anemones seeming to silently plead, "Please, feed us more fretboard pyrotechnics!," to being locked in stock-still rapture as the infallible maestro of the d-pad, Noah McCarthy, takes on the final boss and risks his video game life under the threat of intense peer scorn (or the reward of night-long glory and a credits score). No matter the outcome, Bit Brigade must play on until the deed is done – which it always is – on the first (and last) try. Once Noah's NES buzzes on, there's no turning back." – Metalhead Mike of The Shizz, summer 2011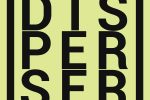 DISPERSER
"Auris Apothecary is proud to present the debut release of brand-new Chicago duo DISPERSER, comprised of Joel Henline (Humans, Ex Fauna) and Thomas O'Connell (Hot Nerds). Anyone familiar with their other projects' spastic and fast tendencies would be right to assume a similar vein, but the combination of DISPERSER's collective careers is perhaps most potent in this stripped down, duo format. On their self-titled EP, DISPERSER blazes through 4 tracks of angular, unrelenting math punk with precision drumming and blast beat intensity, featuring confusing, dissonant riffs of pitch-shifted distortion and explosions of machine-gun rhythms that alter time-signatures nearly every other measure. The vocals scream with subconscious musings and the tempo never seems to decrease, placing DISPERSER (and the listener) into a perpetual state of visceral ferocity."
– Auris Apothecary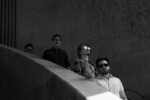 HIGHDIVER
"Highdiver specializes in hard-hitting uniquely heavy pop music that gets stuck in your head instantly."
– Midwest Action!