Free w/Suicide Machines Ticket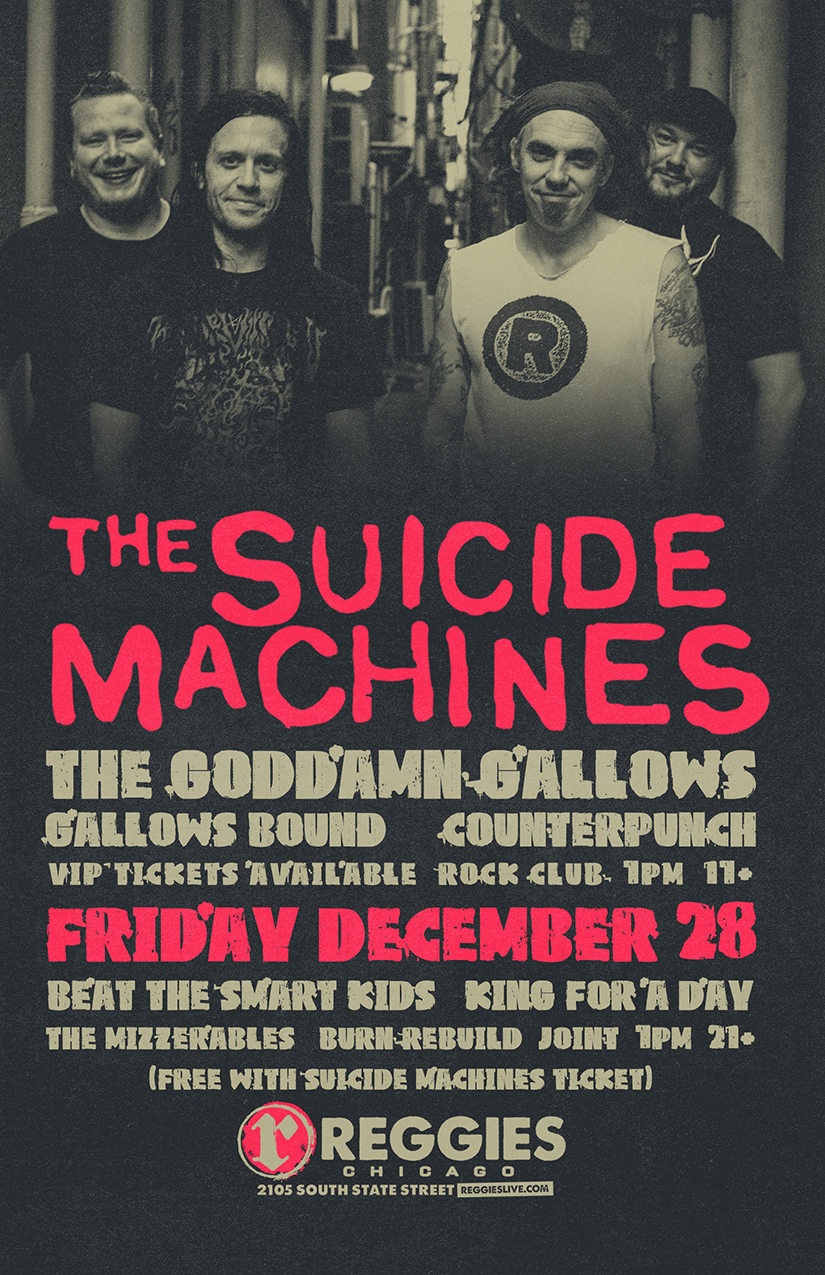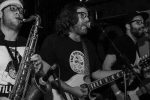 BEAT THE SMART KIDS
Beat The Smart Kids is the product of local Chicago ska and punk veterans banding together to give you that ska punk and other junk sound.
With former and current members of Waste Basket, The Indecisives, Still Alive, and The Damn Tracks you can be sure to find catchy horn riffs, gravely vocals, and a driving punk sensibility.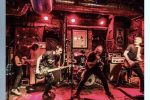 KING FOR A DAY
Rock and feelings since 1996.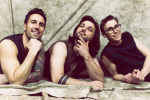 THE MIZZERABLES
Formed in 2013 by Joe Mizzi, The Mizzerables are a Chicago-based punk rock trio with gritty, vocal-driven hooks. With Dave Vazzano and Korey Brisendine holding down the rhythm section, the band has been refining their sound over the past few years, culminating in their latest effort "Whatever… This Sucks," a 30 minute trip through Mizzi's psyche. Mizzi, a Michigan native and former member of Ten Ninety, Common Rider, and About the Mess, pulls influence from much of the music he cut his teeth listening to layered on top of the seemingly always forward-moving foundation set by Vazzano and Brisendine. Recorded with 88 Fingers Louie guitarist Dan Precision at his Bomb Shelter studio, the album will be released on August 23rd, 2019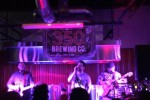 BURN REBUILD
Burn Rebuild is a punk rock band from Chicago started by guitarist Brian Hampson and lead singer/bassist, Franky Tsoukalas. In 2013, the guys started up to relieve the stress of college while they both pursued degrees in their 30's at UIC. The main goal of the band is to play and write as much as adult life allows. Though the band has had many…many member changes, all members that have come and gone in Burn Rebuild have always been friends of the band. Now with a solidified lineup and their EP Losing Grip, the guys are looking to bring their take on punk to the streets of Chicago. They're not touring. They have kids and dogs and shit…and it probably just isn't in the cards. However, come out to a show in Illinois and go check out their ep at www.burnrebuild.bandcamp.com