Bass Magazine Presents 2022 Bass Bash in Chicago will be held at Reggies on July 23rd and 24th. Gear Expo / Panel Discussions / Master Classes / Headliner Performances in the Rock Club.SATURDAY SCHEDULE
Gear Expo: 11am -5pm CST (2nd Floor Shack)
Panel Discussions/Masterclases: 12pm-5pm CST (Music Joint)
Headlining Performances: 7:30pm Doors | 8:30pm Show (Rock Club)
Living Colour | The Band Royale | Mateyko (Concert Only Ticket $25)
SUNDAY SCHEDULE
Gear Expo: 11am-5pm CST (2nd Floor Shack)
Panel Discussions/Masterclases: 1pm-5pm CST (Music Joint)
Headlining Performances: 7:30pm Doors | 8:30pm Show (Rock Club)
Tim Lefebvre & Nate Smith | Wednesday Night Titans | B00ty (ft April Kae)
(Concert Only Ticket $25)
Day Pass for Gear Expo/Discussions/Masterclass: $15
Full Day (Expo & Concert): $40
Both Days (Expo & Concerts): $65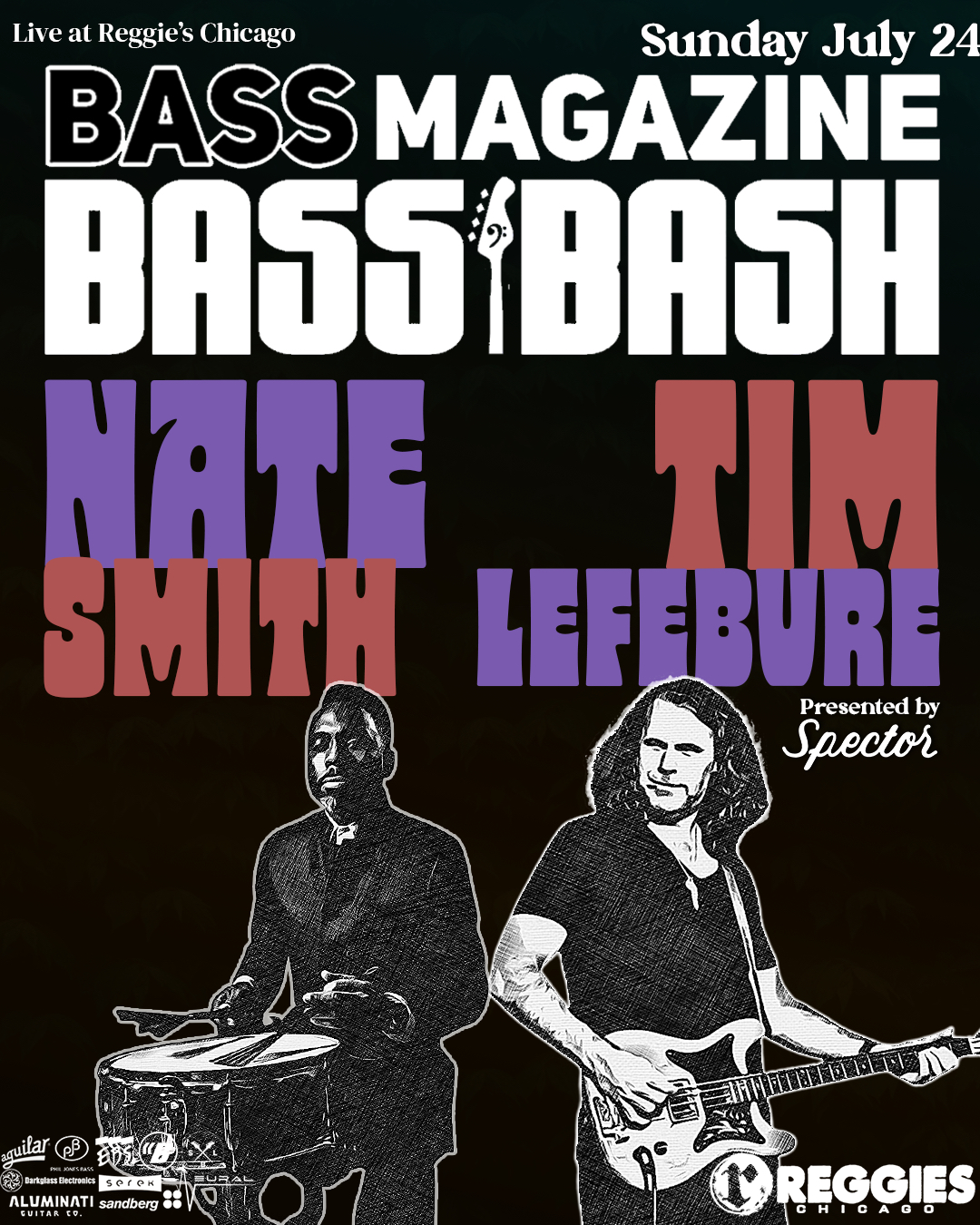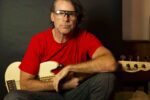 TIM LEFEBVRE & NATE SMITH
Throughout his wide-ranging career, Tim Lefebvre has amassed a reputation for being one of the world's most innovative bassists. The Foxboro-native's creative playing style is an addictive blend of jazz improvisation, rock undertones, and electronic grooves that can be heard on his appearances on over 150 recordings, ranging from Grammy award-winning albums such as David Bowie's Blackstar to the soundtracks of classic films such as The Departed. From 2013 to 2018, Lefebvre was the bassist of the dynamic blues rock ensemble Tedeschi Trucks Band, and he can be heard on their three most recent releases, Let Me Get By (2016), Live From The Fox Oakland (2017), and Signs (2019). Before joining the group, he worked with artists such as Uri Caine, Chris Botti, and Leni Stern. Now based in Los Angeles, Lefebvre is currently the bassist for numerous groups, most notably with jazz-fusion guitarist Wayne Krantz, improvisational free-jazz group Whose Hat Is This?, and his Blackstar bandmate Donny McCaslin. He has recently performed with Chris Potter, Jon Batiste and Stay Human on The Late Show with Stephen Colbert, Empire of the Sun, Carole King, Ben Platt, Knower, and Matisyahu as well. Lefebvre is also the producer for a diverse range of projects, which includes singer-songwriter Rachel Eckroth's When It Falls (2018), The Garden (2021) and XXXX by Wollny Parisien Lefebvre Lillinger
For nearly two decades, Nate Smith has been a key piece in reinvigorating the international music scene with his visceral, instinctive, and deep-rooted style of drumming. He holds a diverse and ample résumé — which includes work with esteemed jazz leading lights such as Pat Metheny, Dave Holland, Chris Potter, José James, John Patitucci, Ravi Coltrane, and Somi among many others. His 2x GRAMMY-nominated debut album, KINFOLK: Postcards from Everywhere, sees Smith fusing his original modern jazz compositions with R&B, pop, and hip-hop. He's also ventured into the pop/rock world with recent collaborations with Vulfpeck spinoff band The Fearless Flyers, Brittany Howard (of Alabama Shakes) and performances with songwriters Emily King and Van Hunt. In recent years, through a series of viral videos, he has emerged as one of the most influential and popular drummers of his generation. His videos have been viewed millions of times and have inspired countless musicians and fans. In September of 2018, he released his first ever solo drumset album Pocket Change.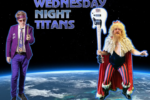 WEDNESDAY NIGHT TITANS
Drummer Zach Danziger and bassist Kevin Scott are two of the baddest musicians on the global music scene. Wednesday Night Titans is their baby, a multimedia, Championship Wrestling-fueled extravaganza that's one-part NASA-like brain challenge (Google "Zach Danziger TED Talk"), two parts interactive video shock treatment, and three parts future-music language lesson.
Utilizing the zany antics of such 1980s-era wrestling icons as Hulk Hogan, Ric Flair, Dusty Rhodes, and Randy "Macho Man" Savage as their video-projected inspirations, Wednesday Night Titans create a unique, proto-cosmic barrage, manipulating speech, video, music, and lights from their instruments in real time. It's an over-the-top mind-gasm of roid-warrior madness, and performance art profundity.