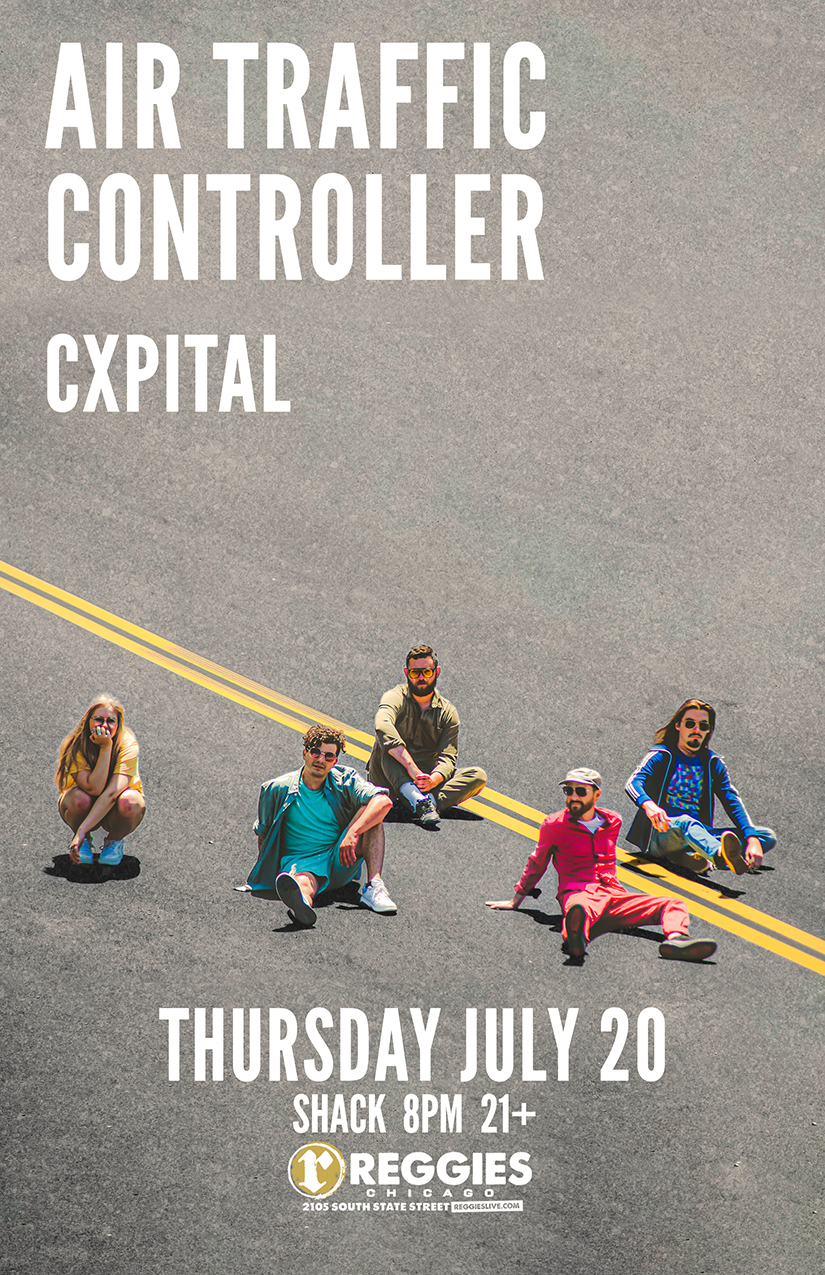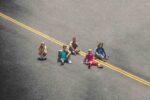 AIR TRAFFIC CONTROLLER
Air Traffic Controller have created a place all their own in the indie pop world.
Serving in the US Navy as an air traffic controller, singer/songwriter Dave Munro sent home demos written during deployment.  This was chapter one for ATC. In the decade that followed, Dave built a legacy for crafting heartfelt, luscious and genuine indie-folk-pop songs that are timeless and classic. The band emerged from the Boston scene releasing 4 critically applauded albums and touring the U.S. and U.K. with an evolving band, now solidified by drummer Adam Salameh, bassist Joe Campbell, guitarist Bobby Borenstein, vocalist/keytarist Emi McSwain, and multi-instrumentalist Steve Scott.
They took their time writing and demoing their fifth album, and the listeners have not left their side. Streaming to over 360 thousand monthly listeners on Spotify alone, ATC launches their new album, entitled "Dash". Recording throughout the pandemic the team met several delays and hardships, but continued collaborating, remotely at times, to bring the next chapter of ATC to its debut. On the new album you will hear the band together in Dimension Sound Studios with Boston producer/ engineer Dan Cardinal (Darlingside, Henry Jamison, Josh Ritter, Ballroom Thieves) along with longtime ATC collaborators Seth Kasper and Adrian Aiello.  The goal was not to match up with past ATC albums, or to meet some expectation, in fact, ATC's formulas were often set aside in an effort to search from within each member. However, if you have loved anything by ATC, the stories, charm, nostalgia, hooks, Dash will pull you in from the opening line "It was chapter one", and take you on a beautiful ride.
Air Traffic Controller have achieved a lot over their career: NPR Hot 100 List, Billboard Hot 100 Fest, Guardian UK Band of the Day, Alt Nation support, Independent Music Awards, as well as film, TV, video game, promo placements, airplay all over the world. The first single, "Sometimes", was released well ahead of the album, during the pandemic, with its chorus coincidentally striking a chord with listeners – "I need to make it right, but this is not a good time".  From lead-singer Dave Munro : "Sometimes" is about a real relationship. There was so much I wanted to say when it ended, but it was already over and probably for the best. I wanted to tell that person how much I cared, how I was affected, but I remained silent. I made excuses to myself, I was so busy, it was never a good time. Sometimes we bottle our emotions in order to move forward. This song was my way of removing the cap.
ATC's category-defying organic/electronic sound, and ability to connect with all types of listeners. has kept them on everyone's radar.  They were Billboard Hot 100 Fest performers with The Weeknd and Justin Bieber, placed on the NPR Hot 100 List for SXSW, named Guardian UK Band of the Day, won Best Indie Alternative Song for "You Know Me" in the Independent Music Awards, and have several songs with millions of streams on Spotify. ATC's music has been licensed by Bose, MTV, NBC, ABC, Disney, Verizon, Toyota, and many more.
The band has played Sundance with ASCAP and performed on their first Sixthman Rock Boat cruise with bands like Bronze Radio Return, Jukebox The Ghost, and Michael Franti. An Official act at SXSW, ATC has played showcases for McDonalds, the Grammy Museum, and was featured on Jeff Regan's Alt Nation playlist of bands to watch.
The official music video for "The House" won Improper Bostonian's "Boston's Best" Music Video, as well as a New England Music Award for Best Video.  The House was also named Best Video by Boston Magazine, played in rotation on MTVU, MTV2, and on the homepage of Funny Or Die.
Support for ATC has come in from all over. Vanyaland calls them an evolution forward featuring "crafty alt-pop, an expansion of depth and sound, catchy hooks." One Stop Record Shop in the UK states "equal parts fascinating and brilliant" while "combining flecks of CHVRCHES with the indie vibes of Pulp and a smattering of Death Cab For Cutie."
Songs from ATC have been featured by Gary Vaynerchuk in the Daily Vee, EA Sports NHL, the UK's top reality show Made In Chelsea. At radio, WXRV and WERS have multiple songs in rotation, songs have been played on Top 40 Mix 93.3 in Kansas City, KX 93.5 in Laguna CA, KCSN & KXLU Los Angeles, WLCA Illinois, WHSN Maine, KXTE Los Vegas, KTCL Colorado and more. CLIF Bar, Quiznos, and Boston Harbor Distillery have asked to work with Air Traffic Controller, as well as MyMusicRX out of Portland, OR.  On the road ATC has hit Summerfest, Ann Arbor Summer Festival, Denver's Beaver Creek Music Experience and will continue to play shows throughout the year in support of the new album.
Air Traffic Controller is from Boston and features:
Dave Munro, Adam Salameh, Joe Campbell, Bobby Borenstein, Emi McSwain, & Steve Scott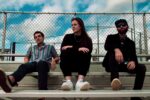 CXPITAL
Cxpital is a 3-piece Indie/Alternative Rock band from the region of Northwest Indiana, USA. The band is composed of Region natives, drummer Benji Grimler, and lead guitarist Tyler Maximoff; while accompanied by vocalist and rhythm guitarist/bassist Lucie Ashmore, originally from Greystones, Ireland.
After meeting and forming in 2017 under the name WAVES, Ashmore and Maximoff independently recorded and released a 4-track EP titled After // Thoughts, a collection of songs inspired by the lyrical and musical techniques of alternative rock band Pvris. About a year later, the two were introduced to Benji and continued from there as a 3-piece.​
Influences range from old-school Coldplay, to the current indie sounds of Paramore, with everything from The Maine, The Aces, Pvris and The Strokes also thrown into the mix.