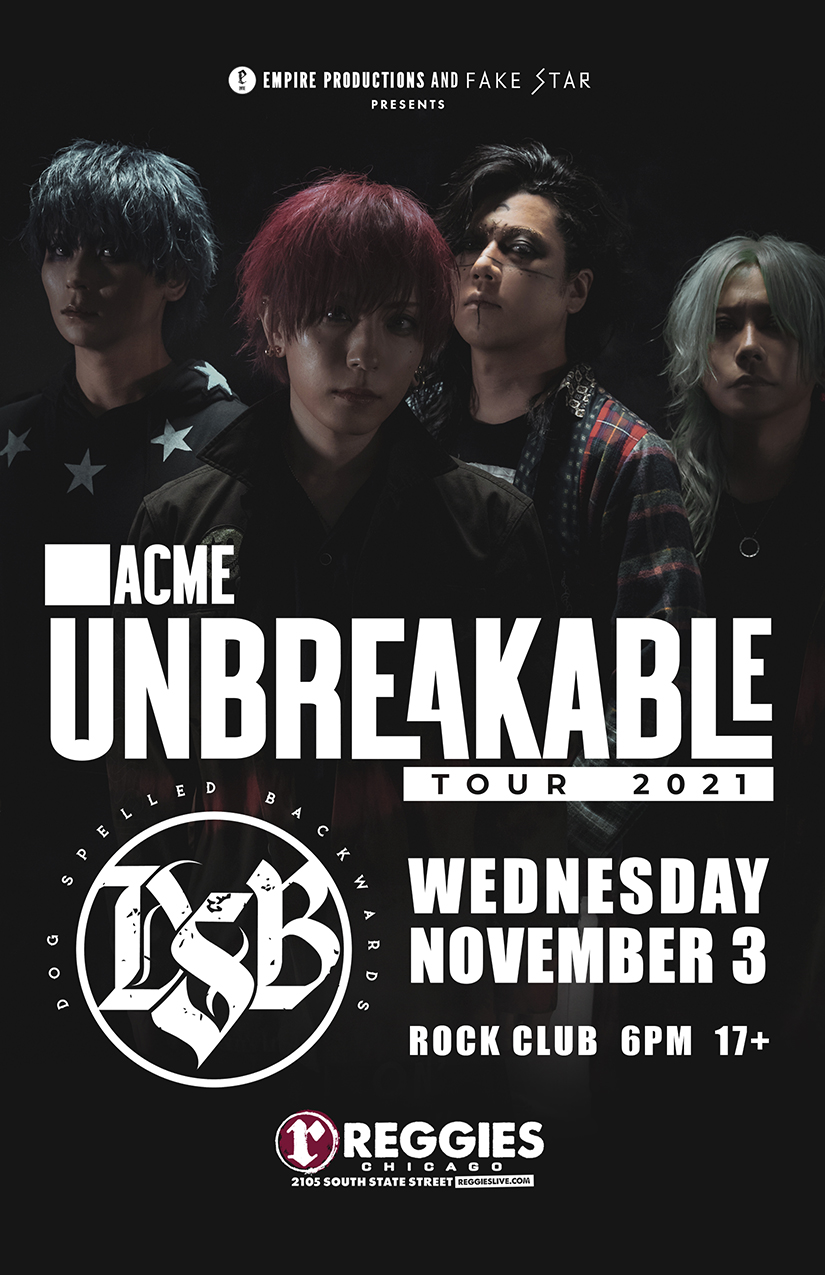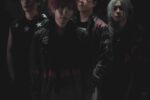 ACME
ACME is a visual kei band that formed in 2017 consisting of former DIV vocalist CHISA and guitarist SHOGO, former ARTEMA drummer HAL, and bassist RIKITO.
The name of the band means "the vertex of evolution" and the band concept is "Delinquent boys from another world". Well known for their post-hardcore sound and colorful "oshare" style visuals, ACME are quickly rising in the visual kei scene.
Their first mini-album release in August of 2017, "SENKOU", sold out first press copies nationwide. ACME's second single release "ROTTEN ORANGE" also had the track "CALL MY NAME" featured in the movie "Namae no nai onna tachi: Usotsuki Onna," starring Mitsuru Fukikoshi.
At Anime Expo 2018 in LA, CHISA walked the AX Fashion Show runway for Harajuku fashion designers KINGLYMASK, LISTEN FLAVOR, and HYPER CORE. ACME made their overseas debut performance at Anime Milwaukee 2019 and returned in June of that year at A-Kon in Dallas. ACME headlined a tour in January 2020 in 4 cities along the US west coast.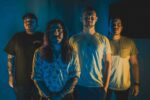 DOG SPELLED BACKWARDS
The powerhouse lineup that is Dog Spelled Backwards was pieced together over time. It all began when Max and Denis got together and realized their musical kinship almost instantaneously. Not long after they started vibing musically, they had a song put together – what we know today as The Life We Buried. After deciding they wanted to move forward and put together a band, they found Zak, with who they had that same instant chemistry. The final and integral piece to the puzzle was Anthony, who came in on vocals and completed the band.
Dog Spelled Backwards came out of the pandemic with a brand new EP. Descension dropped on August 6th and was quickly followed with a live stream on August 15th, from The Extraordinarium in Chicago. The Chicago-based quartet, also known as DSB, has dropped a number of singles over the past couple of years and has gathered a loyal following, with their song The Life We Buried sitting at over 5,000 streams on Spotify. Descension includes a completely redone version of the track, featuring Johnny Craig of Emarosa. With some upcoming and more shows to be determined, the band will be coming to you live from Reggie's on Nov 3rd.
$80 VIP Add-on
includes meet & greet session, photo with band (taken either on polaroid camera or guest's personal device), autographed poster, VIP tour laminate with lanyard, and a special gift.