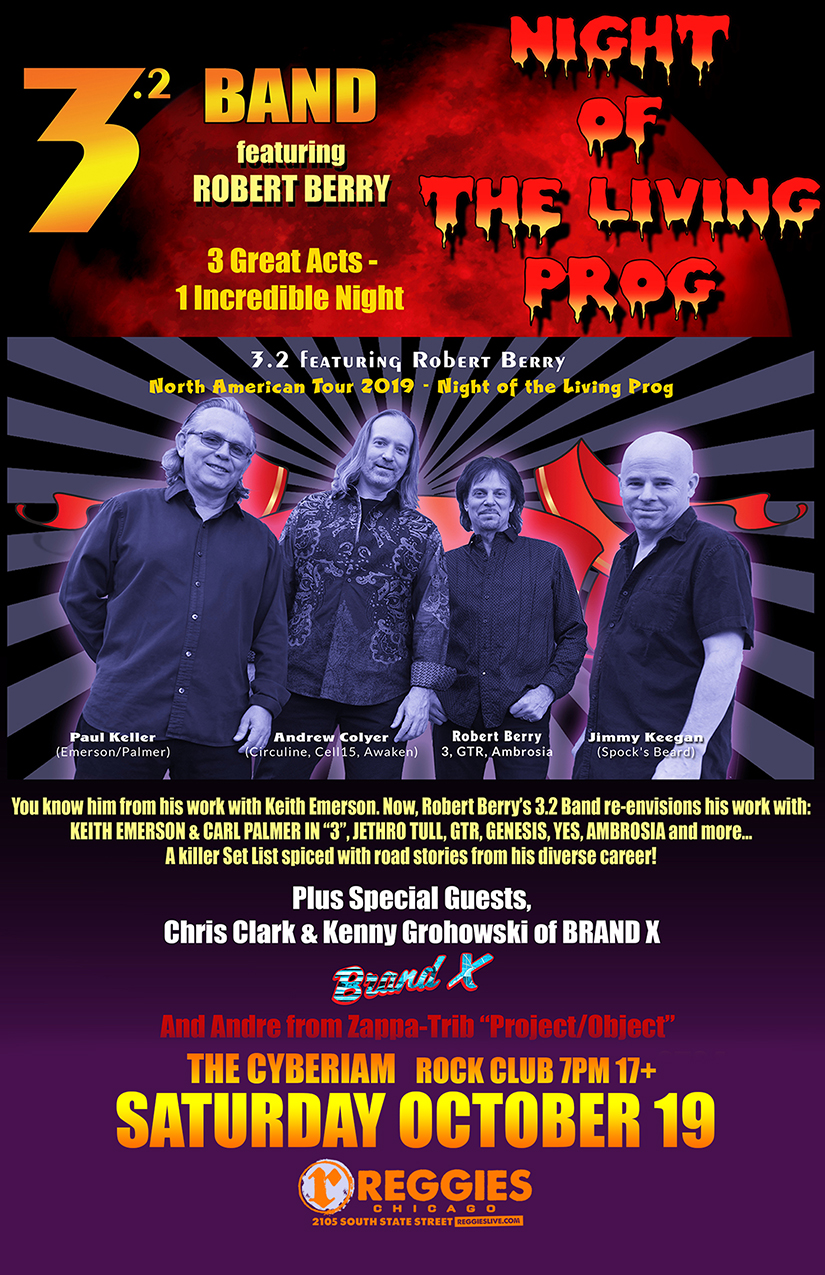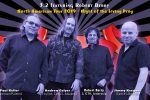 3.2 FEATURING ROBERT BERRY
I'm taking my 30-year history of progressive rock on the road! Featuring music from Keith Emerson, Carl Palmer, Steve Howe, YES, Genesis, Jethro Tull, ELP, Ambrosia, the Magna Carta tribute albums, my solo work, and more!
The live "3.2 featuring Robert Berry" band includes drummer/vocalist Jimmy Keegan (Santana, Kenny Loggins, Spock's Beard), guitarist/vocalist Paul Keller (Emerson/Palmer), and keyboardist/vocalist Andrew Colyer (Circuline, Cell15, Awaken, Prog Rock Orchestra). September 2019 – U.S. West Coast; October 2019 – Canada, U.S. East Coast – Midwest – South.
We can't wait to see you and meet you in person at the shows!
FROM BRAND X: CHRIS CLARK & KENNY GROHOWSKI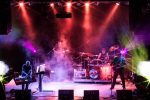 THE CYBERIAM
The Cyberiam is a new progressive rock / metal band from Chicago that boasts some of the top musicians in the city coming together to create history with Keith Semple on guitar and Vocals, Brian Kovacs on Bass Guitar and vocals, Tommy Murray on drums and percussion and Frank Lucas on keyboards.
SEATING OPTIONS:
$35 front section,
$35 red chair,
$30 table seat