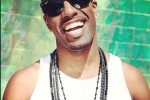 YONAS
Hailing from New York City, Yonas is one of hip-hop's most-hyped emerging artists. Known for his incredibly unique style, the 25 year old makes it known that he is unlike anyone else in the game.
Although Yonas is just breaking out, he has already built-up quite the list of accomplishments. In 2010, Yonas won a Billboard song writing award for his song "Banga". Additionally, his hit single "Sky Kidz" was featured on MTVu as well as Fuse TV with no label or marketing assistance. Yonas had begun to resonate directly with his audience, as he released his debut album The Proven Theory in 2011 setting the foundation for something special.
In the summer of 2012, about a year after his debut album, Yonas released The Transition which is now known as his breakout Mixtape. Accumulating over 100,000 downloads in just a short period of time, his independent successes captured the attention of XXL who contacted Yonas to be featured in their Magazine's "The Break" section. Shortly thereafter, Yonas was invited on a 50 city Tour, which took him across the country and back in 60 days, and due to his electric Live Show, his fan base more than doubled in that time period.
Since then Yonas has gone on to release 2 additional projects, one of which (The Black Canvas EP) reached Top 5 on the iTunes Hip Hop Charts, and Top 25 on the overall Albums Charts for the first 72 hours of its release.
Yonas and his ability to empower and uplift anyone that listens to his music has developed an Artist-to-Fan connection that is undeniable. Currently working on his Sophmore album, Yonas has put himself in a position to make an incredible impact on the music world.