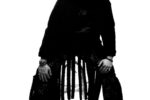 MIKEYEVERYTHING
Michael Nelson, better known as, "Mikey Everything", hasn't taken on the stage name "Everything" for nothing. Everything's salacious debut EP "The Reason" is an undeniable fusion of House, Hip Hop, & 90's R&B. A carefully crafted collection of songs, "The Reason" EP is a journey through emotions – sex, romance & the harsh realities of being a black gay man in America. Mikey has risen to the top as one of the leading independent artists with a legion of talented dancers to showcase a new sound rooted in old school flavored hip hop. Jam packed with collaborations with some of Chicago's finest on the Indie scene, catchy samples and racey lyrics, this EP is an obvious release of an array of pent up emotions. 
 Mikey Everything holds down being a Recording Artist, Dancer, and LGBTQ Activist all while working with 4 Star Casting. His knack for adding the perfect visual presentation to any creative piece has led him to working behind the scenes on the smash television show Empire during its last 2 Seasons. Known for his vibrant, open, and charismatic personality. His position on the set of a hit television show has afforded him the opportunity to utilize his talents and skills for a major production. As an established "visual artist" he is known for his vibrant and charismatic personality. 
 Proving to be more than a "one trick pony" Mikey is making his reason clear, he is just getting started. "The Reason" EP has something for every music fan and is streaming everywhere.