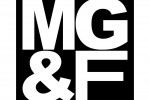 MIKE GOLDEN & FRIENDS
In the midst of a public relations and marketing degree at Purdue, Mike Golden, like many college sophomores, began questioning his status as a student and began wishing for life as a musician. Mike, however, had some things that many other college kids do not: a raw passion for music, something to say, and the motivation to get himself heard. He called an old friend, some fellow musicians and recording artist from Chicago, and Trees EP Part I, Trees EP Part II and Groceries were born.
This collection is the first of Mike's recorded music under the name "Mike Golden and Friends." It is a raw, low-budget, but passionate mix of music recorded completely in the Chicago apartment of producer Scot Stewart. Scot's creativity and vision included unconventional tactics: microphones made of thrift store telephones, bathtub recording, stomping, clapping, and clashing beer bottles to create the album's percussion. No bass, electric guitar, or drums can be heard on these albums; the focus is on Mike's breath-taking voice and the sounds of being surrounded by friends. Shows were played to replicate this raw sound, with the stage being full of Mike's friends drinking, singing, clapping, and clanking their bottles together in unison. Now comes "Groceries": Mike Golden and Friends' first full-length record. The album name is meant as a metaphorical description of the music; at a grocery store, you may fill your cart with a variety of seemingly unrelated items, but they all work together to sustain life in a multitude of different ways. The music on this album is meant to sustain the soul, using a variety of different styles, genres, and moods. Mike also wrote many of his song structures and lyrics within a grocery store while working as a butcher, before deciding to pursue music full-time.
Scot Stewart again produces, engineers, and mixes the album, with Mike co-producing. It was recorded from June to October in 2011 at the homes of both Mike and Scot in Indiana and Illinois, respectively. This time, drums, electric guitars, and bass are included, as well as all of the quirks from the first album – stomping, beer bottles clashing, and background talking. The album also includes a new instrument Mike acquired: a true cigar box guitar, made by scratch for him from his lady for Valentines Day.
Mike currently plays shows mostly in the Midwest, having debuted at several college campuses and venues around major Midwest cities. He is based out of Chicago, however, and makes frequent appearances at renowned venues including Schubas, Metro, and Congress Theatre. This September, he made his debut in Cincinnati at Midpoint Music Festival, and hopes to continue playing shows and expanding the reach of his music.