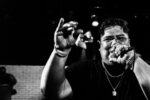 MIC LOGIK AND I.DEAL
What's up to everyone new here and just checking in, my name is i.deal and this music thing has been a huge part of my life for many moons now and i continue to make music because it's truly what i love to do. I am just out here doing my best daily, living my best life and continuing to dream big and all i want to say is – thank you!  I am still here, still doing what i love to do and reaching far more people now than i ever thought possible. I wear many hats, i am first an emcee, i own chi-native entertainment, i am a co-host and director of chi-native radio as well as a host on the "all net" podcast and a content creator, but music has and will always be my first love. Our reach as a team has grown over the last few years with the chi-native name being said within many cities throughout the Us and now throughout parts of Europe, Spain and Africa and again it is because of each and everyone of you who tune in, check out, subscribe, comment, watch whatever we are doing here at chi-native, our little tribe has grown and each of you mean a lot to us here because we wouldn't have made it this long in the game  without your support. I'm gonna keep reaching, keep pushing and as always keep smiling because i know how blessed i am to be where i am today, so again if you've logged in here, subscribed to any of our pages, watched, streamed, bought merchandise, purchased our music individually or collectively, told a friend about us or introduced your friends to my music – thank you and welcome tribe – let's keep growing together fam!
Mic Logik is not afraid. Not afraid to show you who he is, and not afraid to share the story of how he became that person. Within the 12 songs on his solo debut, "Overdue," he fearlessly tackles a vast array of subjects: American greed, police brutality, love and relationships, young fatherhood, and most vulnerably, dealing with the severe mental illness of loved ones.