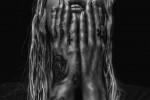 GIN WIGMORE
New Zealand artist GIN WIGMORE is hitting the road with her band this Spring through USA and CANADA for her largest North American Tour ever. She will be joined by Chicago native Matthew Santos of Lupe Fiasco's feature fame "SUPERSTAR" and most recent album "AS A CROW FLIES" on all dates.
Gin Wigmore is an artist who is difficult to define, her sound is an eclectic mix of styles and influences, the collective consensus being that Los Angeles based Gin is of a unique breed of soul infused rock 'n' roll with a fierce attitude to match.
If we had to put a label in, it would read something like this: alternative rock and neo-soul, biting lyricism, with a gravelly vocal that takes you on a very personal ride.
Her most recent album, BLOOD TO BONE is Wigmore's third studio album and has been described as "Heaven" – Stereogum; "Her best release to date" – The Music (AU); "Rock 'n' roll with a pop inflected driving rhythm beneath her soulful crooner vocals" – Paste.
Hot off the heels from a SOLD OUT TOUR in 2015 and BEST FEMALE ARTIST award in her native homeland, GIN WIGMORE will be covering a lot of ground for the March through May tour and playing songs from all three albums including brilliant tracks "NEW RUSH", "WRITTEN IN THE WATER" and newest single, "WILLING TO DIE."
The tour will kick off in DC and end in Los Angeles.