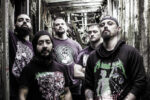 VICIOUS ATTACK
Vicious Attack is an extreme thrash metal band from the southside of Chicago, Illinois. Formed during the summer of 2007, the band immediately made their presence known playing shows through the city and suburbs. In January of 2008 Vicious Attack recorded a two track demo with Bob O'Connor of Creature Feature Studios and distributed it through the area. They continued to hammer out shows throughout Chicago-land, playing major venues like Reggie's Rock Club and The Beat Kitchen, and continued to cement their reputation as a fierce, energetic live act. In March of 2009 Vicious Attack recorded their Blade of the Reaper EP. Engineered by Bob Pop and Mike at Gunpoint Studios and mastered by Joe Diliberto at Tonal Eclipse Studios, Blade of the Reaper showed the band progressing into a faster, more focused sound. Vicious Attack released their first full length album, Declaration Of War, on April 10th, 2021.
Vicious Attack has had the pleasure to share the stage with D.R.I., Evile, M.O.D., Havok, Hatchet, Jungle Rot, Degradation, Lair of the Minotaur, Merciless Death, Lazarus A.D., Bonded by Blood, Early Man, Exmortus, Diamond Plate and many others.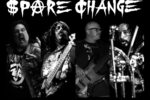 SPARE CHANGE
Spare Change was originally formed on the south-side of Chicago in 1989. The band plays their own unique style of raw hardcore punk / metal crossover. Through hard time and many lineup changes singer Bryan 'Chump Change' Robertson has managed to keep the beast alive, putting out over 20 releases in the process. The current lineup of Bryan on vocals, David Grek on guitar, Al Salad on bass and Fabian Arroyo on drums is the strongest to date. In 2013 the band put out their first release with its current lineup, Crash and Burn. This EP contains four tracks of straight up, ripping crossover and is the first sign that after 25 years Spare Change is still as relevant and as they were when they first started making a rauncous noise back in '89.
Spare Change has had the pleasure to share the stage with the likes of D.R.I., Dead Kennedys, Grim Reaper, Riot, Black Death, Iron Reagan (Municiple Waste), The Addicts, The Casualties, Verbal Abuse, Fang, Toxic Reasons, Raw Power, The Effigies, CJ Ramone, The Mentors, Macabre, Helstar, Poison Idea, M.D.C., Necrophagia, Venom (inc.) and many others. They were the only punk/metal band to play the Taste of Chicago in 2001 and are currently working on there new album "Bonded By Beer"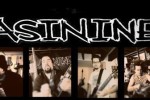 ASININE